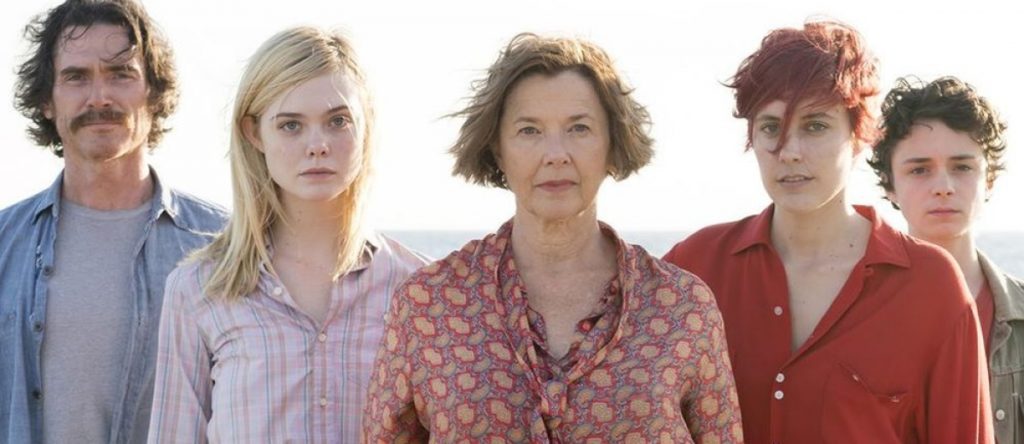 Dorothea Fields (Annette Bening) wants to raise her son Jamie (Lucas Jade Zumann) well, but she doesn't know how. As the owner of a boarding house, she's able to draw from the knowledge and experience of those around her, like the carpenter William (Billy Crudup) and the photographer Abbie (Greta Gerwig). It's 1979 as the action unfolds so we see the cause-and-effect of the conversations and actions over time, but it's clearly an investigation of what it means to live and love in a world that's changing around us.
Writer/director Mike Mills (who provides audio commentary on the Blu-ray) tells a story rooted in the reality?we can see as partially autobiographical, but clearly with an eye for real-life worries and issues. Jamie may not know what it means to be a man, but he's strongly influenced by the women around him – including his nearly live-in girlfriend, Julie (Elle Fanning). His screenplay – nominated for an Academy Award – weaves in humor, poignancy, drama, heartache, and triumph to create a worldview that reflects an understanding of family.
While the story itself is driven by Dorothea's need to 'educate' Jamie, it's much more an exploration of complicated relationships about what it means to be human, to be in community, and to handle the ebb-and-flow of sexual needs. While films often make this a complicated thing for teenagers alone to struggle with, Mills' script makes it clear that it takes a village to raise a child – and that even adults need their village to support them.