Each year there are Oscars? awarded in three categories of short films: Live Action Shorts, Animated Shorts, and Short Documentaries. Programs of these shorts can be seen in various places around the country. Check at 2023 Oscar? Nominated Short Films – ShortsTV for more information. The Animated Shorts category always has a broad range of styles and subject matter. They may be fun or very serious. They may take us to magical worlds or show real life. They may be mundane or esoteric. But they are always thought provoking. Here are my thoughts on this year?s nominees for Best Animated Short.
The Boy, the Mole, the Fox, and the Horse (35 minutes, directed by Peter Baynton and Charlie Mackesy). Based on the best-selling picture book by Mackesy, this is the story of a boy who is lost in a snowing landscape. He doesn?t know where home is, or perhaps even what home is. He encounters a friendly mole who joins him on his journey. They eventually encounter a fox and horse on their way and the four of them become friends. As they go, they share little bits of wisdom which are both simple and deep.
You can?t help but be pulled into this group of friends. Their relationship is built on kindness, courage, and even a bit of wonder. The wisdom that comes out, which ranges from ?If at first you don?t succeed, have some cake?, to ?You are enough,? is equally important for children and adults to hear many times through life. In the end we learn that home can mean something we never knew. The Boy, the Mole, the Fox, and the Horse can be seen on Apple TV+.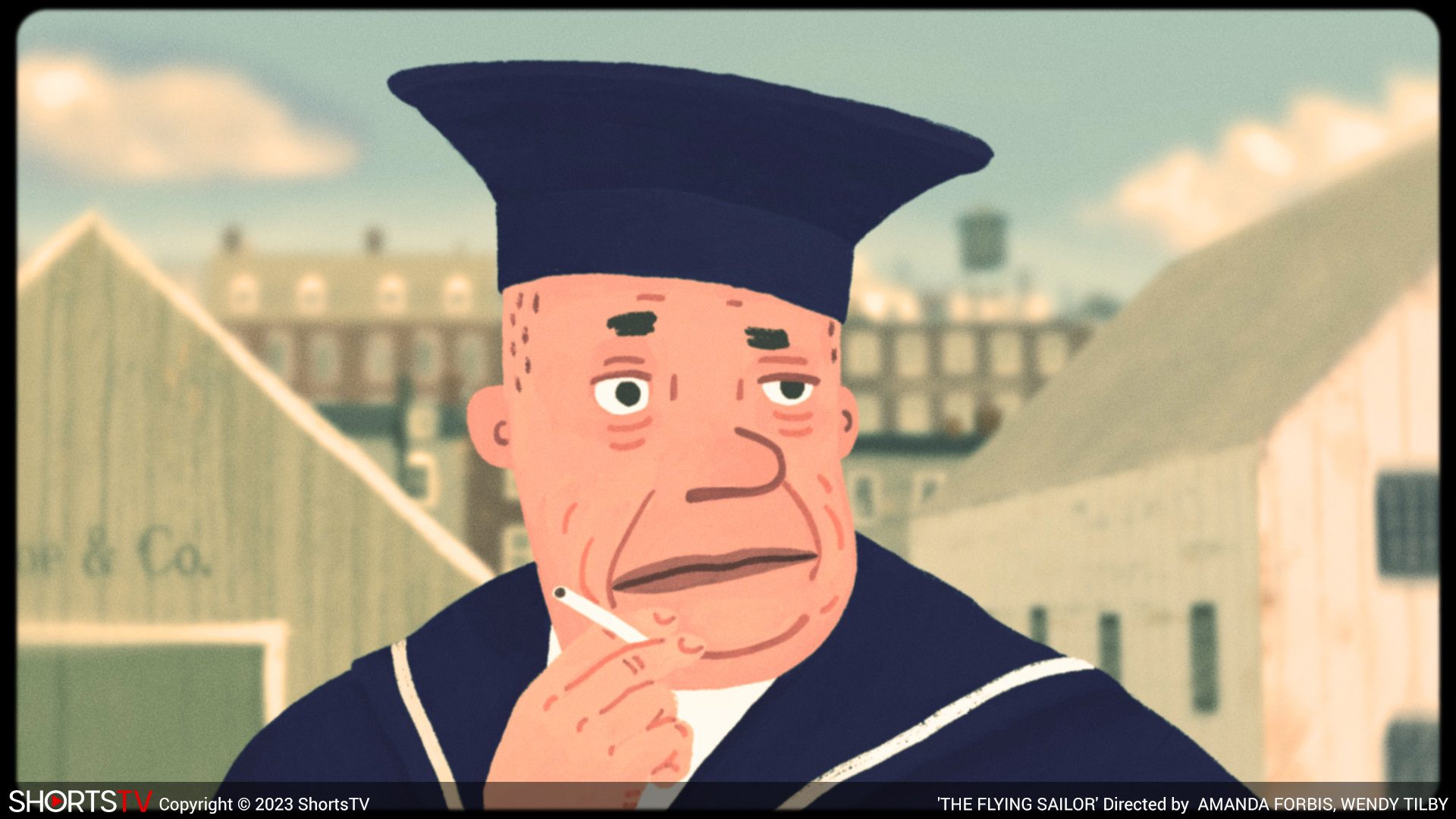 The Flying Sailor (7 minutes, directed byAmanda Forbis and Wendy Tilby). Based on a true story. In 1917, two ships collided in Halifax Harbor. One of the ships was loaded with explosives. We see this from the point of view of a sailor who was on the nearby docks. The explosion sent him flying over a mile away where he landed on a hill, naked and unharmed. As we see him flying through the air, we see the devastation below him and a bit of his life as he remembers.
It's an amazing story that I wish had told us a bit more about the catastrophe and how his surviving such a thing affected the rest of his life. Certainly, flying over a destroyed city in such a manner would provide an interesting perspective on life.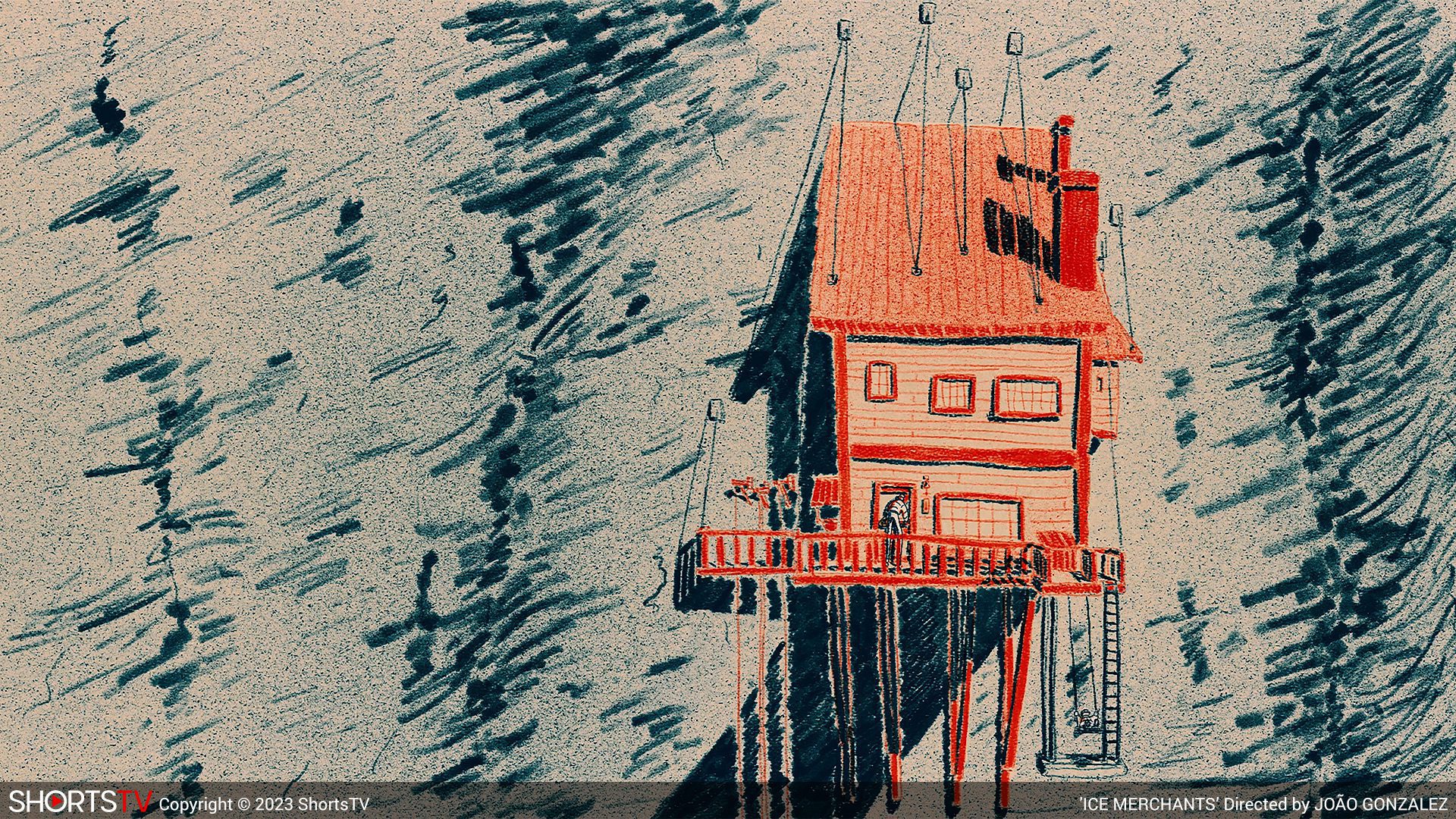 Ice Merchants (14 minutes, directed by Jo?o Gonzalez). A father and his young son live in a precarious house, high on a cliff. Each day they jump from the porch with a parachute to sell ice to people in the village below. But when the temperature rises, their home is in danger. Worse, one of the first things lost was their parachute.
There is wonderful artwork in this animation and the imaginative story, although a bit strange, attracts us. It is easy to see a metaphor of the dangers of climate change in this story. The film softens the blow that it has set up. It is still appealing, but not quite as powerful as it might have been.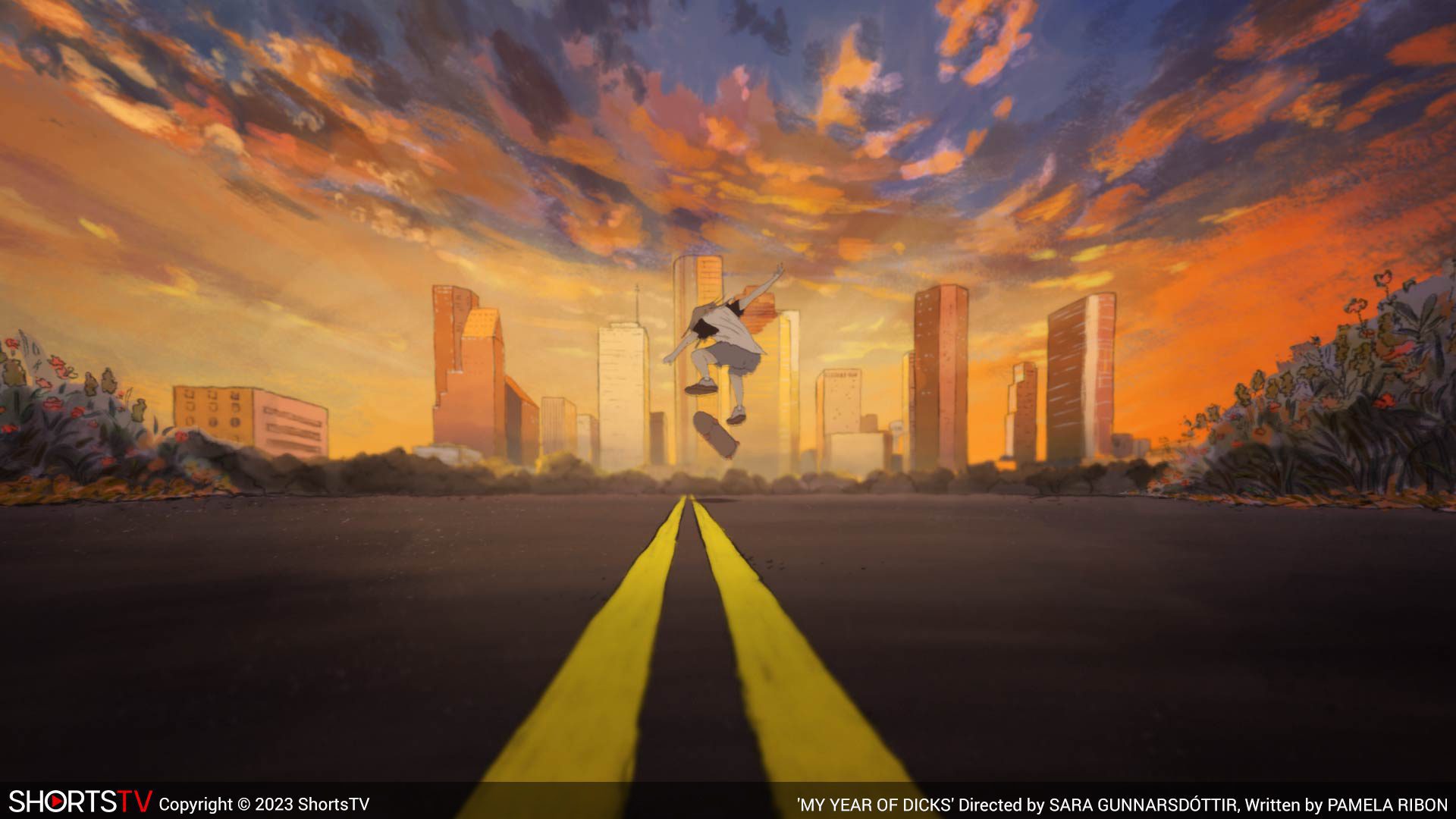 My Year of Dicks (25 minutes, directed by Sara Gunnarsd?ttir). A sixteen year old girl has decided it?s time to lose her virginity. In five humorous chapters we watch her attempts at finding the one who will help her reach her goal. Of course, we can see she?s looking for love in all the wrong places and missing what has always been right in front of her.
This little coming-of-age piece takes us in to the teenage consciousness and we see bits of the angst and turmoil of that age. It is a reminder of both the frailty and resilience of young people. It may also take us back to a time when we were very much like the people we see in the film.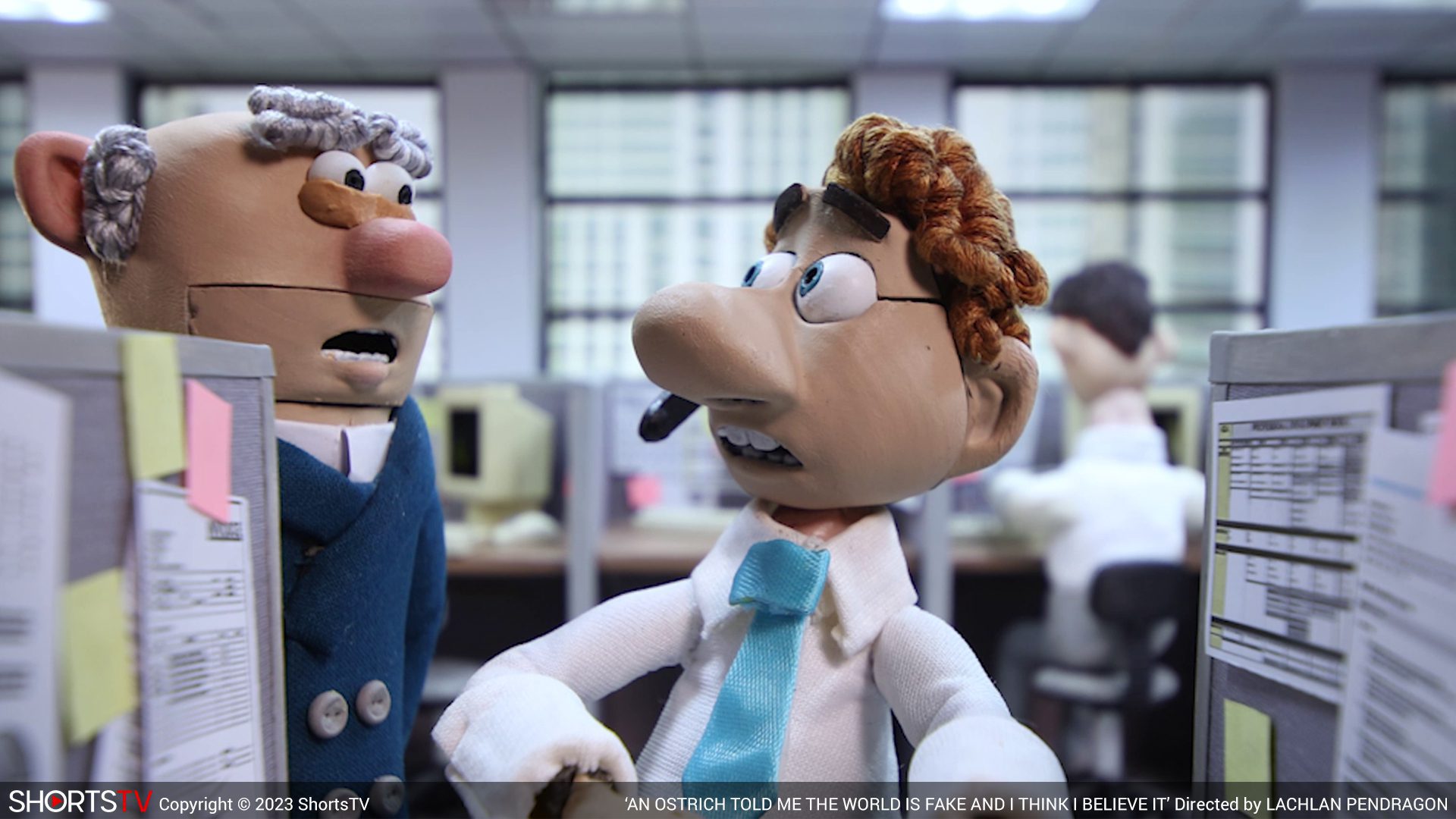 An Ostrich Told Me the World Is Fake and I Think I Believe It (11 minutes, directed by Lachlan Pendragon). A man who works as a telemarketer selling toasters, begins to notice glitches around him, like when his boss?s mouth falls off. Late one night, he finds an ostrich in an elevator who begins to show him that he is living in a world of stop-motion animation. He tries to take this new understanding to his co-workers.
I enjoy things that get a bit meta, as this one does. You might want to think of this as a little bit of The Matrix done in stop-motion. It asks the question of just what is reality? That has been s source of philosophical enquiry for millennia. This brief film is not an answer to that question, but a nudge for us to be open to think about it.
All the films have appeal, but I think The Boy, the Mole, the Fox, and the Horse is head and shoulders above this field. It has wonderful artwork in its amination. It is a compelling story that brings meaning to our lives. I also enjoyed the strangeness of An Ostrich Told Me the World Is Fake and I Think I Believe It.
Photos courtesy of ShortsTV.