In the 1950s, a group of young Mexican-American men joined forces to make doo-wop music in hopes of making it big in the music business.
?The Dinos?, including Abraham Quintanilla Jr., experienced racism from venue owners and patrons alike. Owners would send the band away when they found out the members were of Mexican descent.? Patrons of Mexican venues would be upset when a band of Mexican descent would play doo-wop music, rather preferring music they could dance to.
Eventually marrying and having children, Abraham began noticing his youngest daughter, Selena?s musical talent. He began projecting his music dreams onto his children, encouraging them to learn to play instruments.
Although initially uninterested, Abraham?s children, Abraham III (A.B.), Suzette, and Selena, began performing at the family restaurant. They called themselves ?Selena y Los Dinos? and played mainly Tejano music, a Texan-Mexican fusion inspired by many elements including pop, rock, polka, mariachi and cumbia. Despite preferring to perform English music, Abraham?s influence dictated a belief that they should tap into their Mexican heritage.
After a slew of financial misfortunes, the family took their act on the road, performing at minor gigs to earn money for food and gas.?The band grew in popularity but continued to have their fair share of disadvantages. A female lead in the Tejano world was unheard of at the time and the band were often turned away by Tejano venues.
Selena y Los Dinos began recording music and making promotional appearances and, once she was ?discovered?, she went on to win Female Vocalist of the year at the Tejano Music Awards.
Selena's story?is a true example of never giving up on your aspirations despite all the difficulties you may face. It proves that the bond of family is strong and can carry you through hardship.
The band went on to hire a guitarist, Chris Perez, despite Abraham?s concerns over how Chris? image would make the band look. Eventually, Chris and Selena began a secret romantic relationship. Upon finding out about their relationship, Abraham stopped it and attempted to force them to end it but they continued the relationship discreetly. Then, when Abraham found out they were continuing to see each other, he fired Chris from the band.
This particular situation brings up many interesting relational elements. We have the strict father and fairly virtuous daughter who shows defiance upon falling in love with an unconventional suitor. It?s almost painful to watch Selena experience being pulled in two different directions and forced to choose between the two most important men in her life.
Chris and Selena eventually elope and have to face the family after their ultimate betrayal of Abraham. Contrary to their worst fears, Abraham, although heartbroken, learns to accept what has happened and welcomes Chris into the family.
We go on to see Selena thrive. Continuing to succeed in the music business, she plans an English language cross over. She tries her hand at fashion design and, upon successfully tapping into that world, she opens her own boutique, Selena, Etc.
In late 1994/early 1995 the family began having difficulty with the manager of the fashion boutique, and fan club president, Yolanda Saldivar. Soon after, however, they discovered that Saldivar was embezzling money and forging cheques.
On March 31, 1995, Selena went to the hotel Saldivar was staying at in an attempt to retrieve financial documentation. Instead, Saldivar shot Selena in the back right shoulder, severing an artery. Selena died shortly after in hospital at only 23 years old. The police were in a nine and a half hour standoff with Saldivar before she surrendered. She remains imprisoned to this day.
The 1997 movie about the life of Selena was a fairly accurate and respectful depiction. It was mostly well cast, with the likes of Jennifer Lopez, Jon Seda and Edward James Olmos rounding out some of the main roles. This was the role that shot?Jennifer Lopez into stardom, and inspired her to pursue a singing career.
Although Constance Marie performed well, particular as young Marcela, it was somewhat awkward having her play Selana?s mother later in the movie given her young age. To compare, Constance Marie is actually younger than her on screen daughter, Jackie Guerra.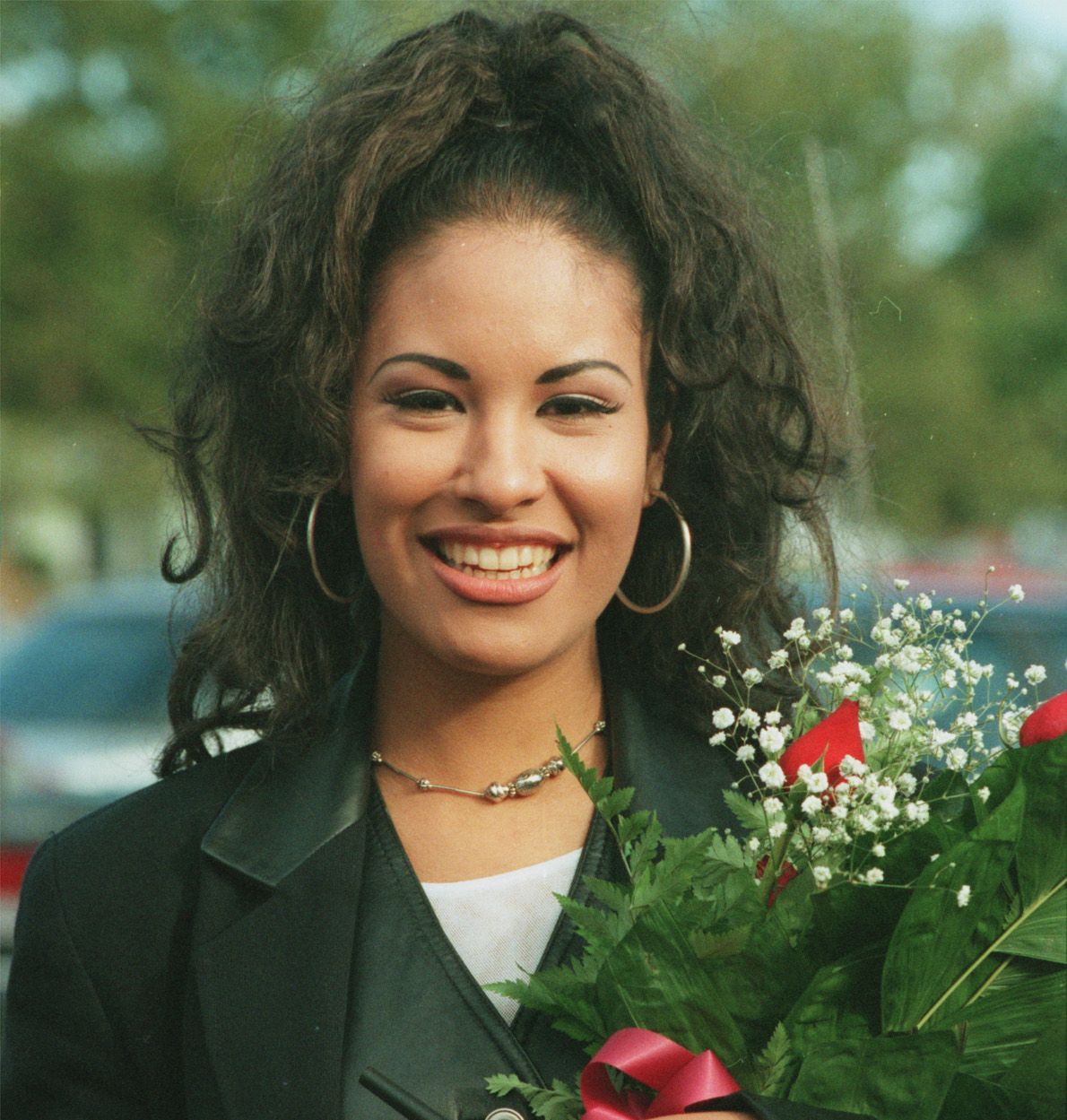 Despite being 20 years old (and Selena being gone for longer), this movie is still incredibly relevant today. Selena?s impression on the world is a lasting one that has shown no sign of fading. Selena represented hope and love. She was a down-to-earth girl who was just like the rest of us. She brought the Latino community together. She paved the way for female artists in the Tejano genre.
A statue memorializing Selena continues to stand by the shore in Corpus Christi, Texas. A museum, also in Corpus Christi and run by her family, houses Selena?s most precious memorabilia, including her concert outfits, Grammy award, recording equipment, and Porsche. Fans continue to flock to the museum and gain access for only a few dollars each.
This movie is the 11th highest grossing biopic of all time, only recently being bumped from 10th place by Straight Outta Compton, and is in the company of such others as Walk the Line and Ray.
Is this movie scripturally and visually ground-breaking? No. Is the acting top notch? Not entirely. But somehow, it just doesn?t matter. It digs deep into a beloved tale of an even more beloved figure and pays rightful respect to her honour.