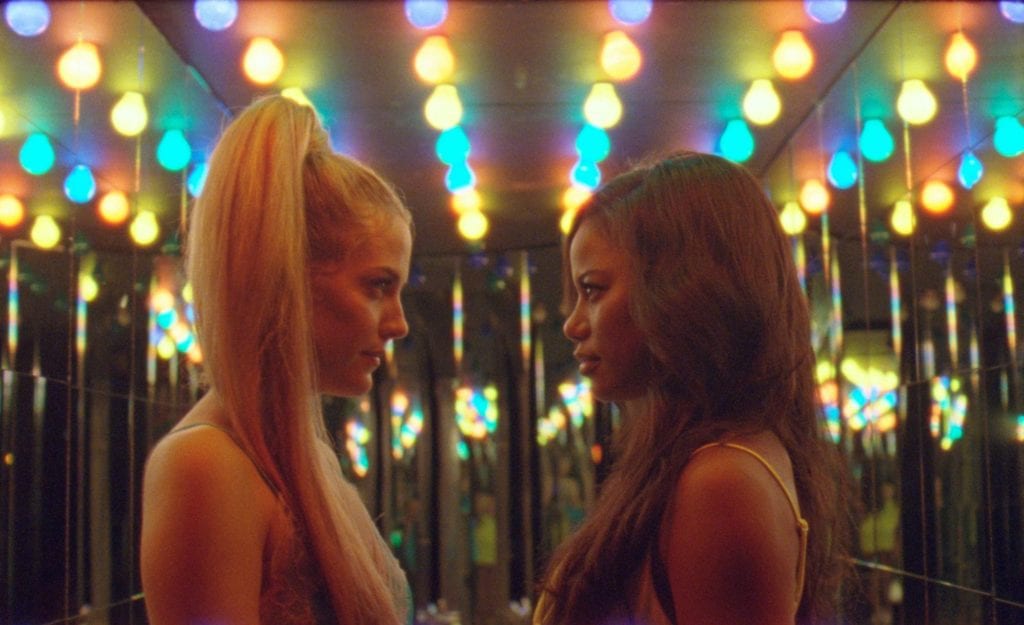 When the heat comes, what keeps you strong?
Zola tells the story of A?Ziah King (or ?Zola?, played by Taylour Paige), a Detroit waitress who also spends her nights as an exotic dancer. When she connects with a customer, Stefani (Riley Keough), Zola decides to impulsively join her new friend for a weekend of dancing and partying in Florida. Nevertheless, as they two women (and their companions) trek down the highway to Tampa, their weekend quickly devolves into a 48-hour ride with gangers, a pimp and an idiot boyfriend.
Based on true events, Zola is a wild trip into the world of Florida?s sex industry that?s filled with confidence and fire. Written and directed by Janicza Bravo, there?s a style to the film that shows off the skills of its creative team without ever losing its focus. Beginning the film with frenetic energy, Bravo emphasizes the fun and enthusiasm for her characters. However, as events begin to unravel and become more serious, so too does she slow down her pacing in an effort to focus the audience. Though this is an environment that?s often viewed in the dark, Bravo allows it to take place often in brightly lit environments. As a result, by not over-emphasizing the shadows, she never shames her characters for their chosen profession. To them (especially Zola herself), this is a way for them to express who they are in the fullest sense. (In fact, in one particularly interesting scene, the women pray together before going on stage, asking for Divine help in their ability to serve the audience.)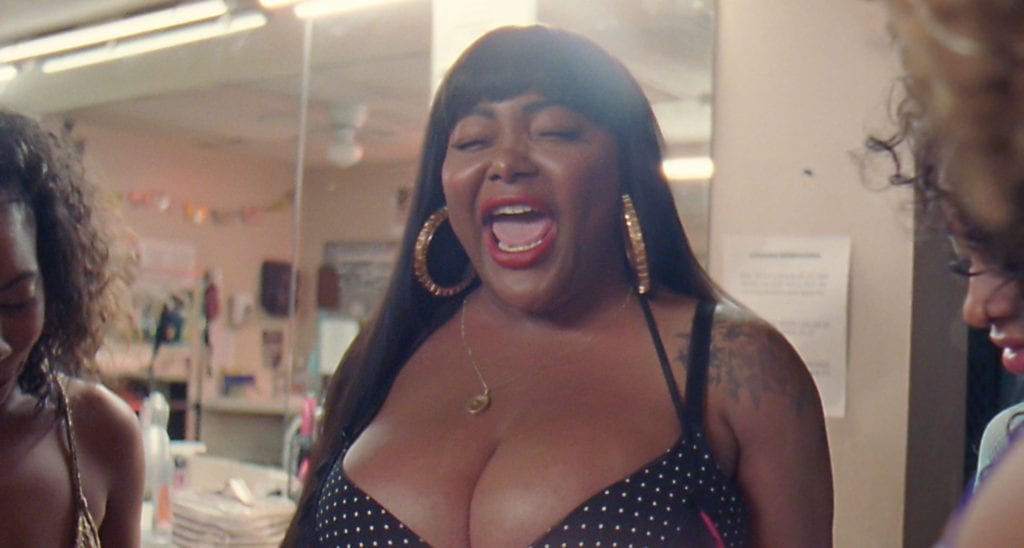 Featuring some very good work from most of its cast, it?s newcomer Taylour Paige that?s rock solid throughout the film. As Zola, Paige owns every scene in the film. Carrying herself with a steely confidence, she remains a constant presence of strength, even as things spiral out of control.
Using her sexuality as a lens, Zola also speaks to the nature of power. As she spends her nights dancing, Zola views her job as an art form. Unlike stereotypical characters from the ?80s and ?90s, she is not ?working her way through college? but seems to genuinely enjoy the opportunity to perform in front of others. Every night dancing taps into her creativity and allows her the opportunity to reinvent herself. (?Who will I be tonight?? she asks herself.) For her, the pole is freedom and she carries this confidence into her everyday life, including her relationship.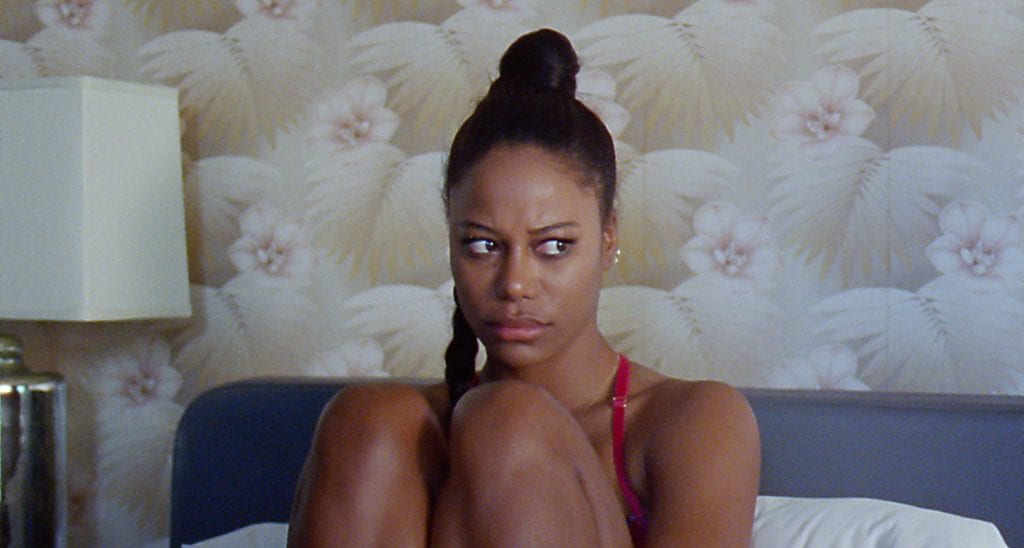 However, when Stefani begins to show her true colours, Zola becomes increasingly frustrated with her. In many ways, Stefani is everything that Zola isn?t. Though she seems to have an adventurous spirit, Stefani is also out of control. Held up against Zola?s more reserved willpower, Stefani?s wildness borders on reckless. Though Zola never judges her for selling her body sexually, so too does she feel that Stefani is debasing herself for less than she?s worth.
Most importantly though, whereas Zola is invested in a relationship that provides her freedom and independence, Stefani is being controlled by the men in her life. Whether it?s at the hands of her pimp or her boyfriend, the men that she is connected with constantly vie for her submission to them. (?Who?s is this?,? her boyfriend asked, as he puts his hand on her chest.) For Zola, this lack of liberation becomes the most frustrating issue, especially when Stefani?s pimp attempts to break her into the same mould. In this way, the film becomes a testament to knowing who you are and what you?re about. Though Stefani struggles to make it through the weekend, Zola?s self-awareness gives her the confidence and strength to fight for her survival.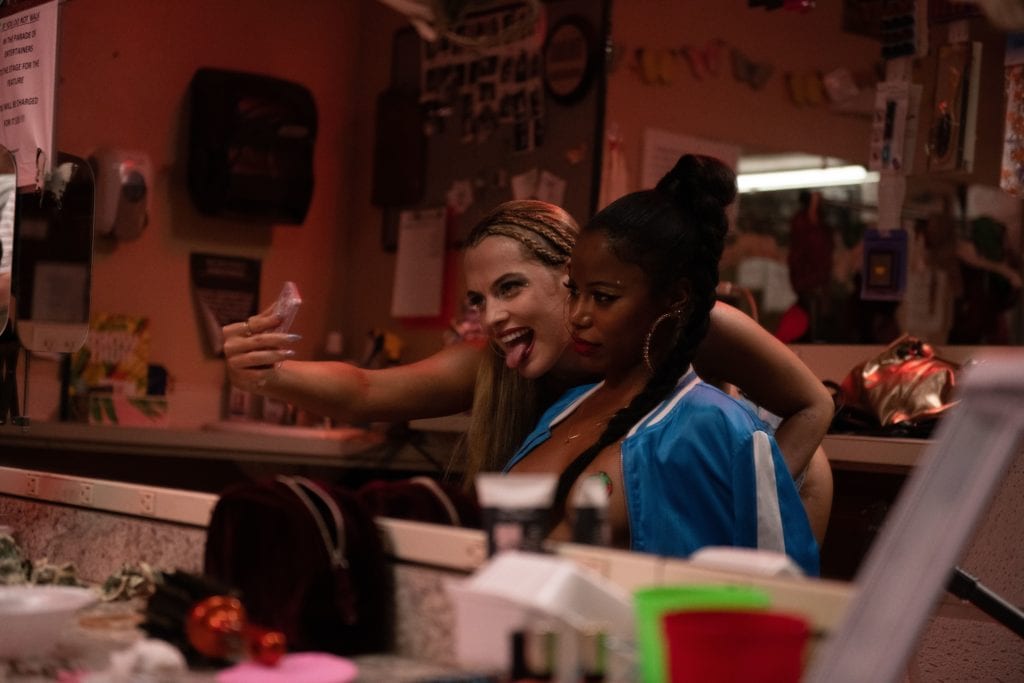 With an eye on empowerment, Zola is an intense ride from start to finish. Fueling the film with vitality, writer/director Bravo has created a compelling look at the strength that it takes to survive in heat of the sex industry. As Zola becomes increasingly trapped by her situation, so too does she stand firm, even if the ground around her is shaking down.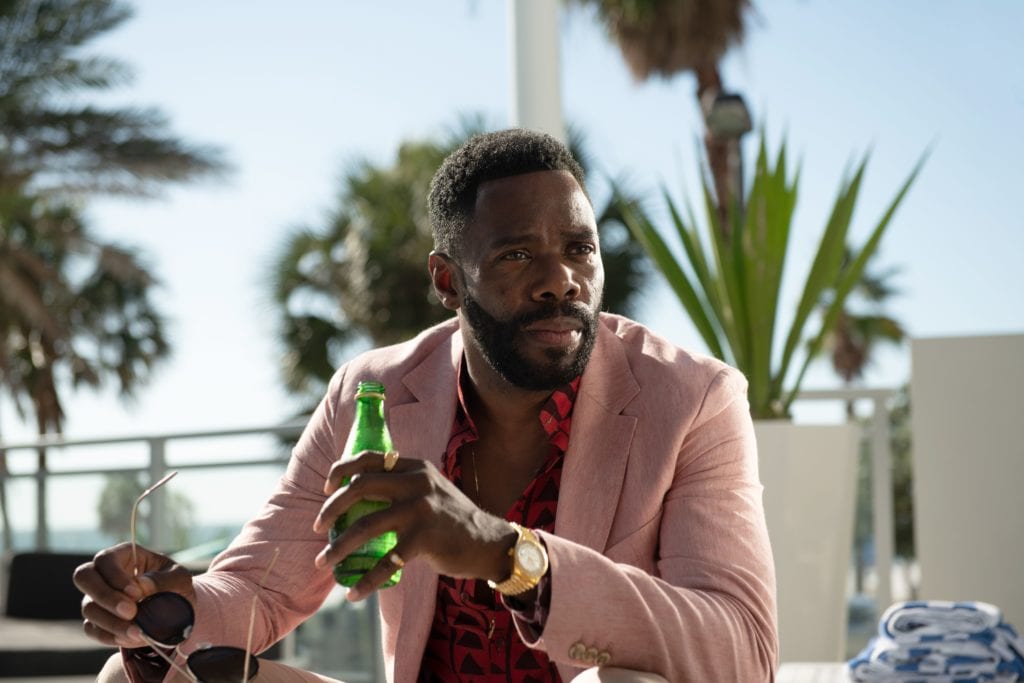 Zola is available on in theatres in Vancouver and Montreal now.