Gone are the days when a cast of white men carry the action thriller. Since the premiere of?The Fast & The Furious, the tide has risen, bringing diversity and creativity to Hollywood's action films.?Widows, a heist film with political ramifications and a deep dive into the stages of grief, shows good and evil on both sides of the gender spectrum, while gifting audiences with a variety of cultural backgrounds.
After her husband's crew of thieves explode in a confrontation with the police, Veronica Rawlings (Viola Davis) finds herself threatened by the dangerous gangster whose money the crew stole, Jamaal Manning (Brian Tyree Henry). Manning is backed by his violent brother, Jatemme (Daniel Kaluuya), in his criminal enterprises and in his political campaign to unseat would-be ward politician, Jack Mulligan (Colin Farrell). In her pursuit of a new life for herself, and safety from the Mannings, Veronica recruits the spouses of the dead crew to pull off one massive heist of their own.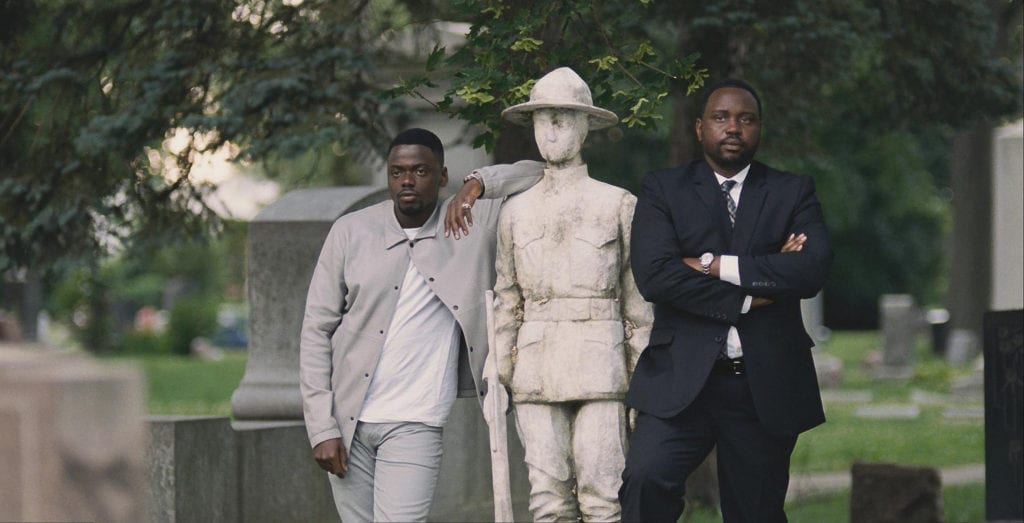 Fox's thriller burns slowly under the direction of Steve McQueen (12 Years a Slave), who collaborated with Gillian Flynn (Gone Girl) to adapt Lynda La Plante's (Prime Suspect) novel into this cinematic thriller. [Interestingly enough, there are?three?books in the series, and it will be curious to see if the first film's success leads to sequels.] While the arc of the film's action is its impetus for Veronica and the other widows to succeed in their own heist, what makes the film more than a C-level thriller is the dramatic content surrounding the women.
Veronica clearly has issues that she's wrestling with, and her husband's death brings all of them to light. She and her husband, a white man (Liam Neeson), had a son who was killed in an act of police brutality; while she was somewhat aware of her husband's actions, she remained oblivious to what he really did- willfully or naively. The other widows, Linda (Michele Rodriguez) and Alice (Elizabeth Debicki), wrestle with their own problems, on top of grief: Linda's husband spent poorly and defaulted on her business, while Alice's mother and husband abused her, leaving her to earn money as an escort before Veronica's proposed heist.
All three of the women are tired of being told that they have a place in the world beneath that of the men they were married to and the men like the Mulligans and Mannings who call the shots. As they process their grief, moving through the stages, like shock, denial, guilt, anger, and depression, they find comfort in each other, as well as outlets for their own growth, in ways they never imagined. In a thrilling heist movie, the actual action is in the rise of these women who determine they're not going to accept the scraps of money, emotion, affection, and life doled out by a group of men, but instead take what is theirs after a lifetime of experiencing the worst.
Well acted, intricately woven, and surprisingly deep,?Widows?is more than a thriller, but a send-up to the #MeToo movement that says, "We refused to take it anymore."