In Abel Ferrara?s Tommaso, the lines between imagination and reality are never clearly demarcated. That is true not only for the viewer, but, as the film progresses, it is an increasingly difficult boundary for the protagonist to navigate.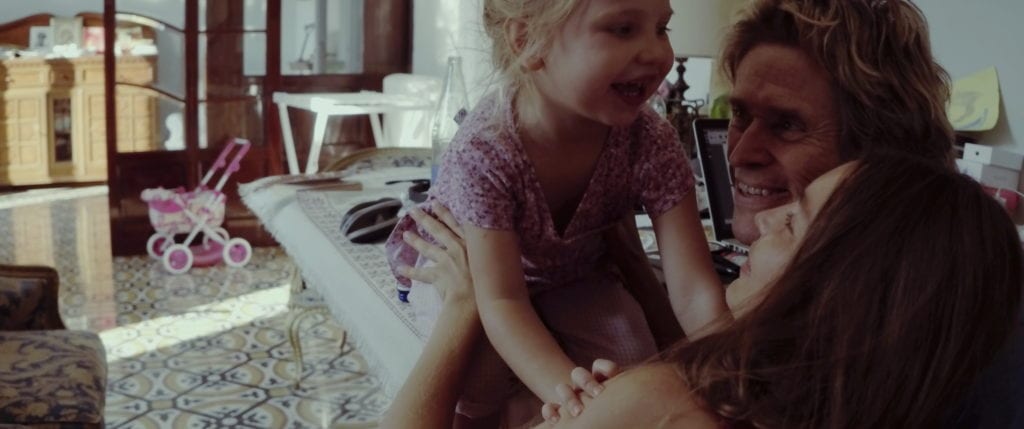 Tommaso (Willem Dafoe) is an American ex-pat living in Rome with his European wife Nikki (Cristina Chiriac) and their three year old daughter, Deedee. He fits in fairly well within the Italian culture, although he continues to be tutored in the language. He teaches acting students and is working on a screenplay for his next project. He?s been sober for six years and continues to attend a weekly AA meeting. However, he still struggles with various obsessions. He (like Ferrara) practices Buddhism, but also has connection to the Christian story. He has some frustrations and some fantasies, but early on they seem fairly normal and innocuous.
In one of his classes with acting students, he speaks about the exercises they have been doing and mentions a double focus?about being balanced between control and abandon. That balance may explain Tommaso?s own attempt at living life fully. But when he begins to lose that balance and allows his imagination to go places that aren?t helpful, he begins to lose the life he wants.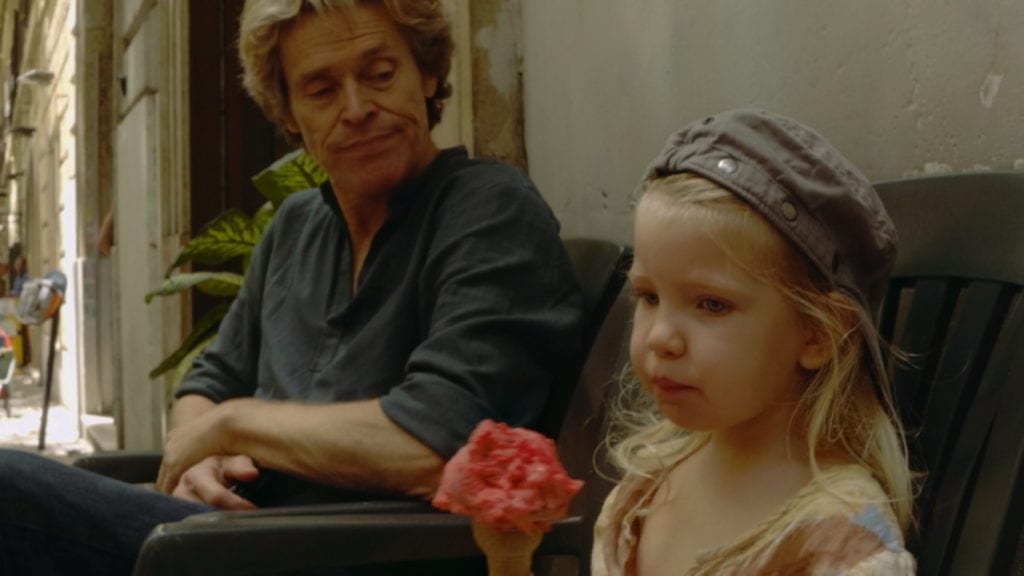 We often left guessing about what is or is not real, like when he goes to get an expresso and the server is naked. There are a couple of scenes in which Tommaso is playing out parts of Jesus? passion, including a crucifixion, which conjures up memories of Scorsese?s The Last Temptation of Christ. Are those scenes rehearsals for some project, or just what is going on in his head?
While much of the film seems to be a simple story of a man moving through his daily routines, we slowly begin to see that his imagination may be altering his understanding of reality. As this happens we see a disintegration in his relationship with Nikki and perhaps his sanity.
Dafoe, as always, is excellent in his role. But the world around him and the other characters are never fully fleshed out. That made it hard to fully understand the struggle that drives Tommaso through the film.
Tommaso is available on virtual cinema at Kino Marquee (which supports your local art house).
Photos courtesy of Kino Lorber