As AFIFest 2020 Presented by Audi comes to an end, I want to thank the festival for allowing me to cover it again this year. This is always one of the highlights of my cinematic year. It is always an enormous task to put on a festival, especially one like AFIFest. This year has presented festivals with many challenges. AFI has come through with a tremendous event.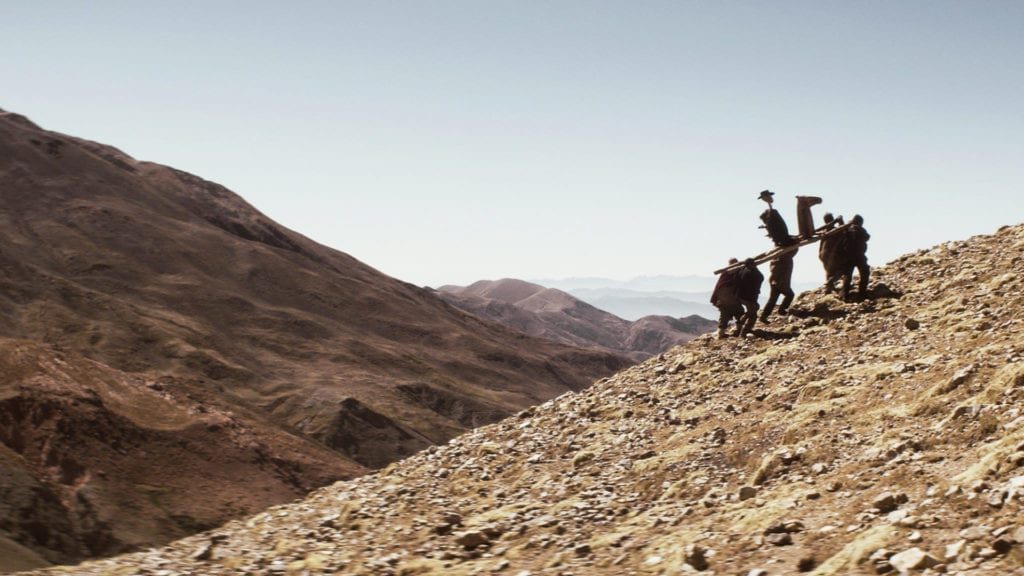 The Argentinian film Piedra Sola, from director Alejandro Tel?maco Tarraf, is an ethnographic fiction film. In the highlands of Argentina we meet a llama herder as he and his son make a long journey to sell meat and hides. At home his herd is being killed off by a puma he cannot find. Other herders convene to discuss the need to be in harmony with Pachamama (Mother Earth) by sacrificing some llamas to the puma. As he journeys to satisfy the puma and the natural order he also must confront his own mortality. Much of the film is made up of long, meditative scenes. This is the kind of film that takes viewers into a very unfamiliar world. The lives of the people we meet are very different than our own. We often may not understand what they are doing, but we do find a common sense of the human condition.
Rival, from German director Marcus Lenz, is the story of Roman, a Ukrainian boy who is smuggled into Germany to be reunited with his mother Oksuna, who has been serving as a caregiver for the last three years. Now that the woman she has been caring for has died, she has stayed on with the woman?s husband Gert. Oksuna and Gert are in a relationship, and young Roman is not happy about it. He is always sullen when Gert is around. Roman clearly has some Oedipal feelings towards his mother. Roman continues to act out in various ways. But when his mother takes ill and is hospitalized, Gert takes him to a country house to avoid authorities since Oksuna and Gert are not in the country legally. Awaiting Oksuna?s release, Gert and Roman begin to bond a bit, but then Gert too is stricken, leaving Roman on his own not really knowing where he is and not speaking German.
I also took in a few shorts to round out my week.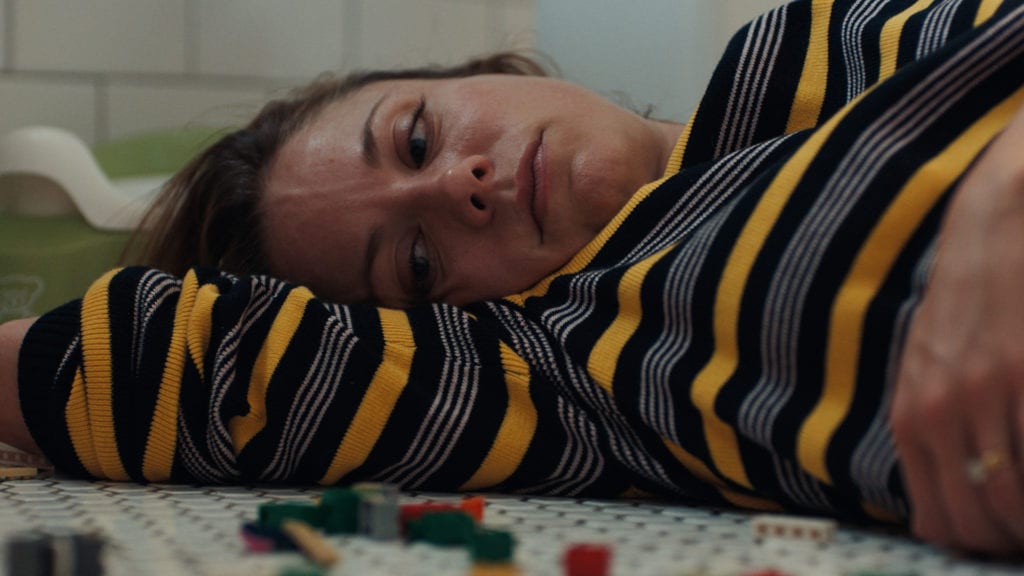 Blocks (11 minutes), by Bridget Moloney, is the story of a mother of two small children struggling to keep up with it all. And they she begins vomiting Legos. Eventually, those Legos will provide her with a bit of an escape.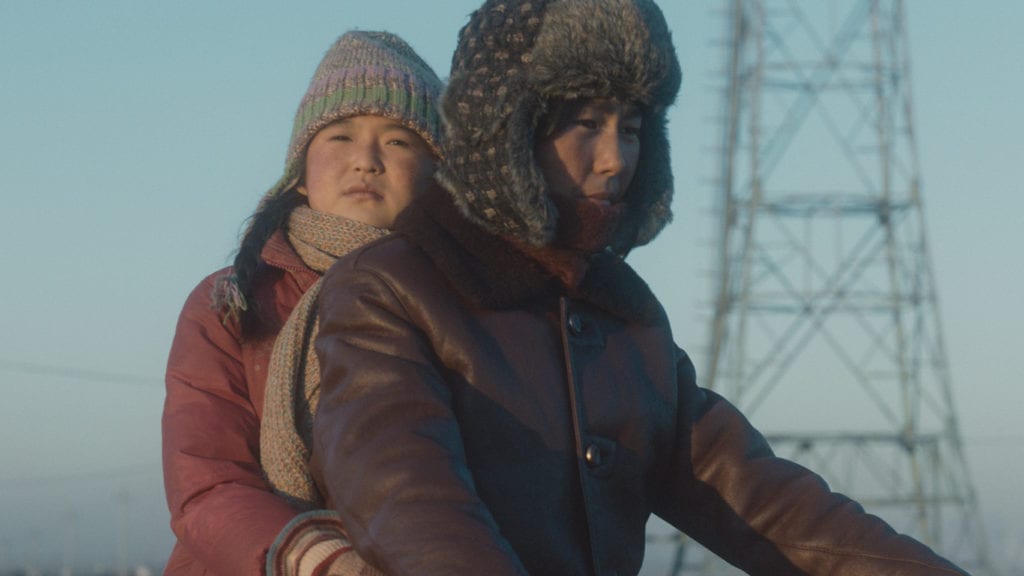 In Heading South (13 minutes), by Yuan Yuan, an eight year old Mongolian girl is taken from her home on the grasslands into the city for her father?s birthday. She learns that his father has remarried. She is very much an outsider at the raucous celebration filled with loud voices and drinking. We sense that the only relationship between father and daughter is what is forced upon them.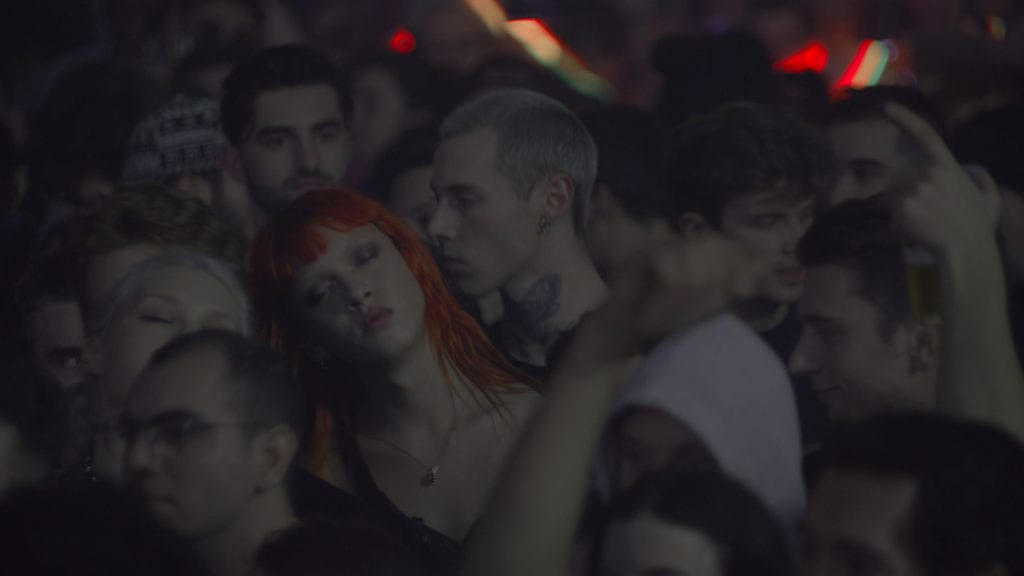 Dustin (20 minutes), from Na?la Guiguet, follows a young transgendered woman through a night at a nightclub. As she interacts with her friends, we sense her unhappiness as the story moves from hysteria to melancholy. The kindness and love she longs for are hard to find.