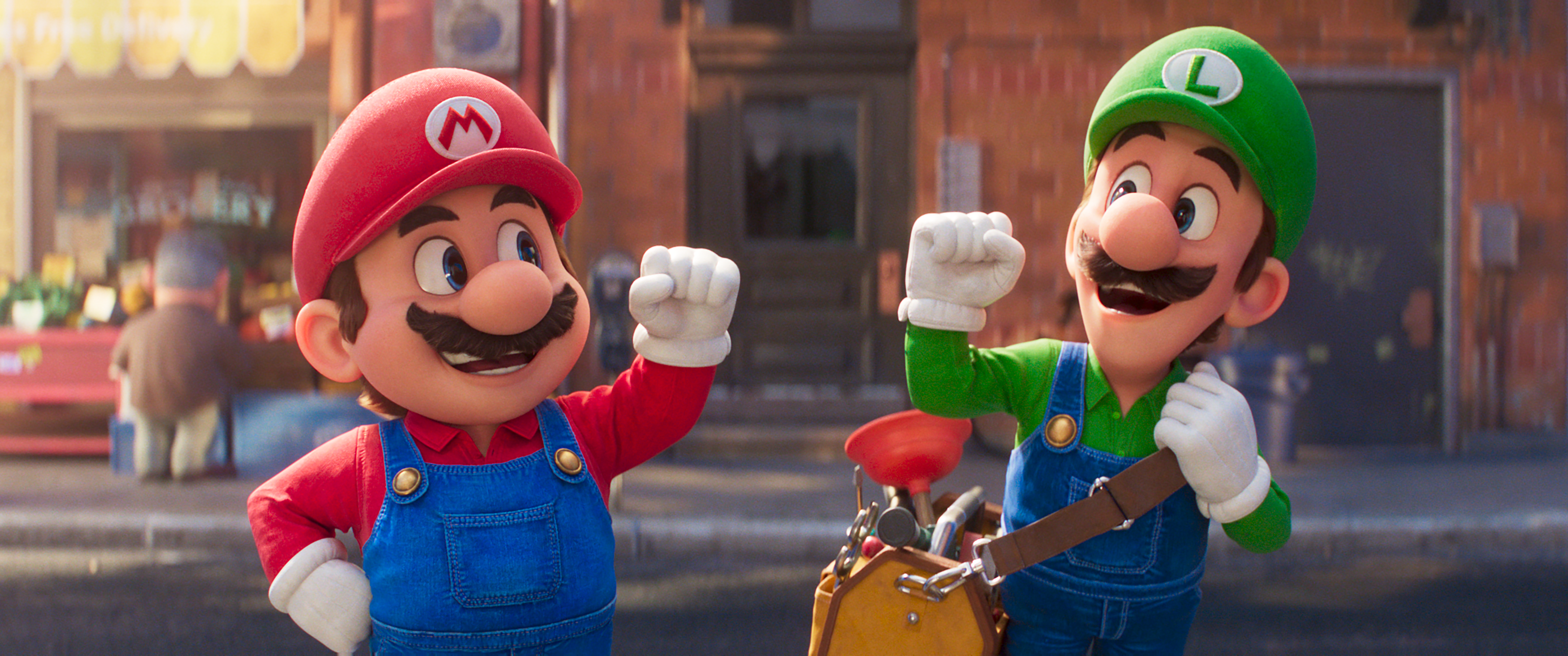 Over the years, Nintendo has defined itself as a brand where adults can feel like kids.
Whereas other consoles have invested time and effort into creating realistic gameplay with mature storylines, Nintendo has always gone the other direction. As a company, their intent has been to chart their own path by making their titles accessible and fun for all ages. In essence, you'll never find The Last of Us or God of War on a console that emphasizes the blisteringly-fast Sonic the Hedgehog or the delightfully campy Animal Crossing. 
But the brightest star on their roster is undoubtedly the Mario franchise. And now, after decades of waiting, the iconic plumber and his friends finally warp jump onto the big screen.
Directed by Aaron Horvath and Michael Jelenic, The Super Mario Bros. Movie introduces Mario and Luigi (Chris Pratt and Charlie Day), two Brooklyn plumbers who want to leave their mark by 'saving New York' from their sanitation problems. However, when the two men stumble into a mysterious underground pipe, they find themselves transported to the Mushroom Kingdom. Ruled by Princess Peach (Anya Taylor-Joy), this world is one of joy and happiness… except that the evil Bowser (Jack Black) lurks on the horizon with a villainous plot to take over their kingdom.
Without question, Mario Bros. is a love letter one of the best-known characters in video game history. Visually stunning, there's a pop and sizzle to this film that is a treat for the eyes. The film's bright colours and soundtrack give Mario Bros. the same light-hearted energy that one would find within the game itself. However, for fans of the franchise, the film contains more than enough visual queues that garner laughs. In each scene, it feels as though there are deep cut references to Mario lore from every iteration of the game. (Early on, there's even a cameo by Mario's original voice actor, Charles Martinet, that sets the tone.)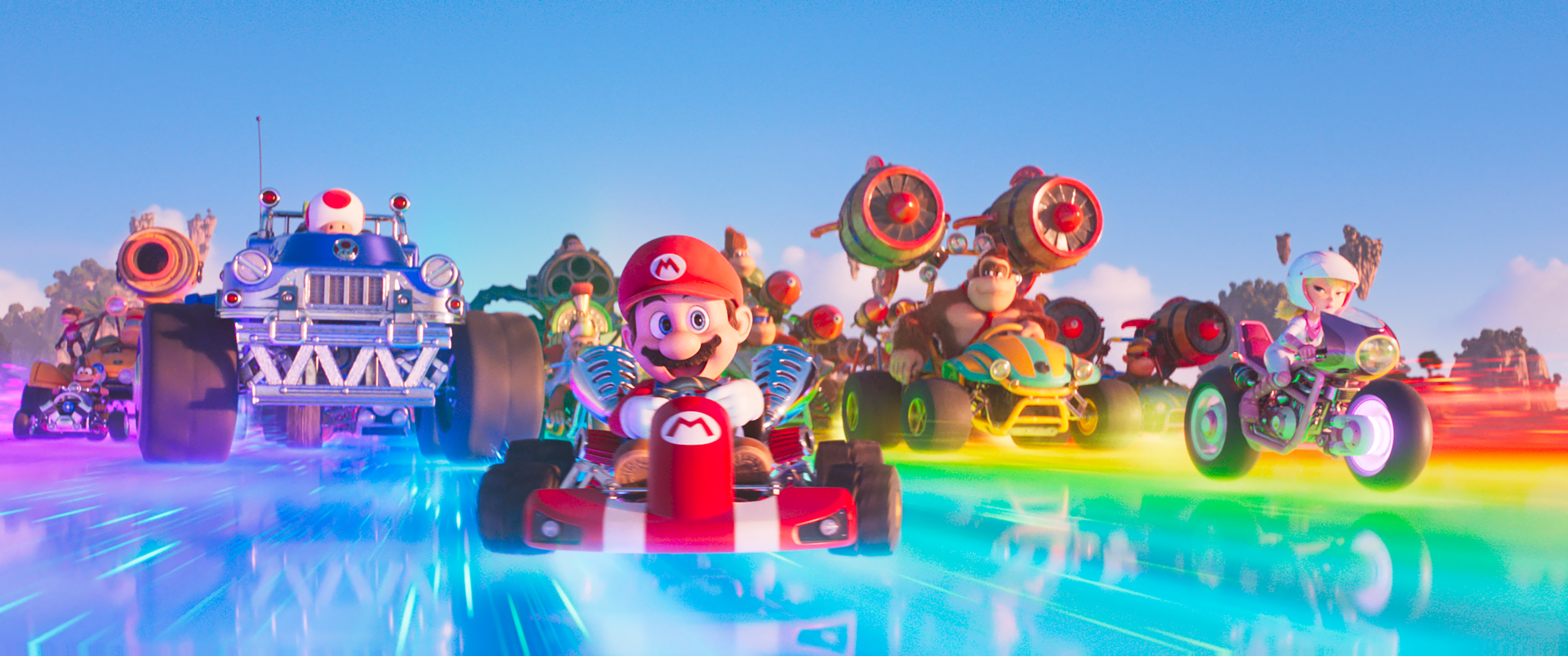 Although the visuals are a treat, the biggest controversy about the film has been the vocal work of Chris Pratt as the red-hatted plumber. It's always difficult to step into a roll that has been made famous by someone else, but Pratt does his best to make it his own. Admittedly, Pratt's more 'Brooklyn' take on Mario is slightly jarring at first. Even so, he brings enough of the necessary energy and innocence to the character to make it work. (In fact, there's even a brief joke about whether or not his accent is 'too much'.) 
While other performances are fine, the true superstar amidst the group is Jack Black as Bowser. Throughout his career, Black has always been able to bring a certain darkness to his comedy and he uses that skill to full effect. With world domination on his agenda, Black's Bowser is both severe and silly. Easily, Bowser provides the film's best moments with his brash brutality and penchant for… settling down? (And yes, without giving anything away, the film manages to include another hilarious Jack Black musical number.)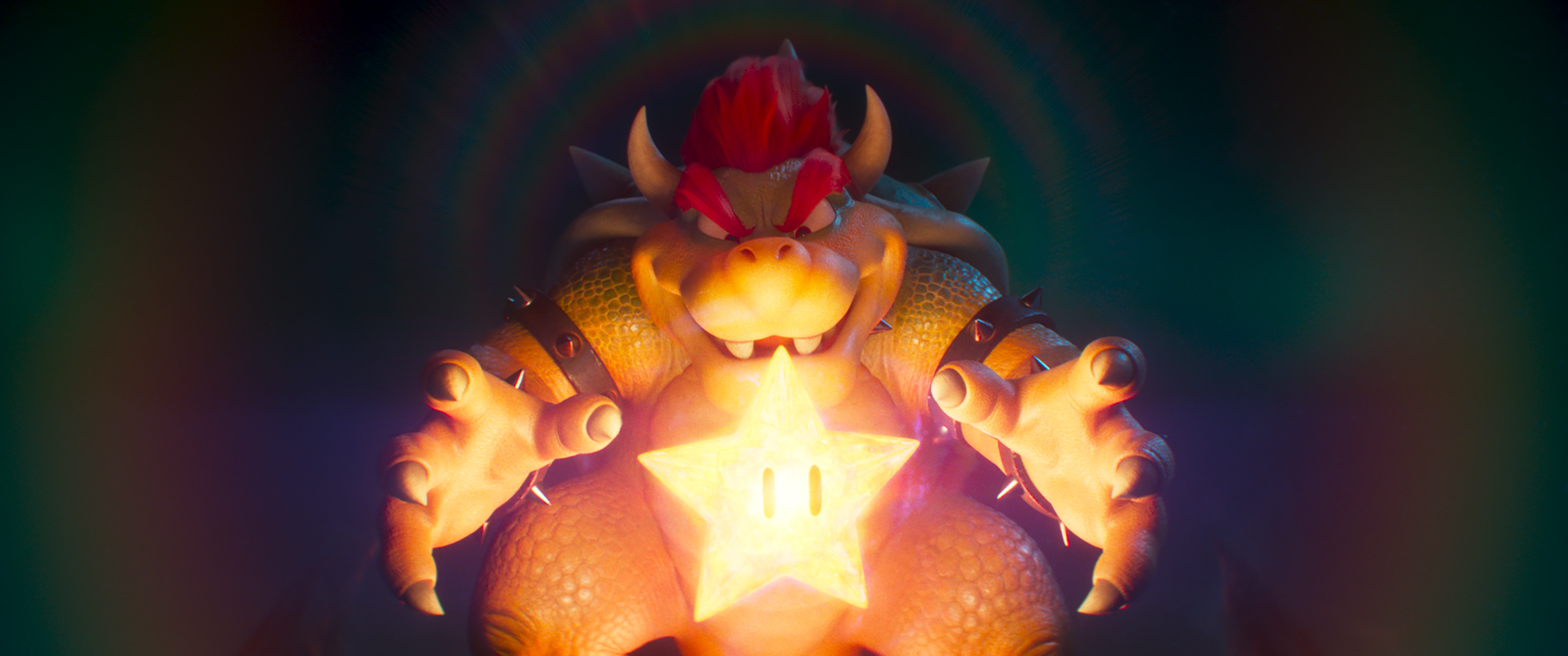 In terms of story, there's no question that Mario Bros. feels very safe. Ever since the disaster that was the 1980s live-action film, Nintendo has been notoriously careful about how they use their IP. In this regard, Mario Bros. keeps itself unoffensive with a simple script and positive tone. Unlike the biting satire of The Lego Movie or sardonic wit of Despicable Me, Nintendo ensures that the film simply celebrates the world of their beloved characters. In some ways, this is an unusual tone for Illumination, a studio which is usually far more sarcastic in tone with a penchant for bathroom humour. Instead, with an eye on family-friendly fun, these plumbers keep it clean. 
As part of his adventure, Super Mario Bros. becomes a story about proving your worth. Mario is a young man who dreams of making it on his own yet few people believe in him. Ridiculed for his small size, Mario and his brother are looked down upon by most of their peers and family. However, over the course of their time in the Mushroom Kingdom, the strength of Mario's character shines through. This small plumber is a man with a big heart and a plucky spirit. He's not looking for a fight, but he is willing to stand up for the little guy when they need it. For Mario, the growth of a hero is less about power-ups and more about personality. (Although, he certainly makes use of those mystery boxes when he gets the chance.) 
While there will be some who wish for more depth in its story, The Super Mario Bros. Movie absolutely wins you over with its nostalgia and vibrancy. Nintendo has always known how to make adults feel like kids and that sense of joy permeates the film. This trip to the Mushroom Kingdom is fueled by charm and will likely earn an extra life by making countless gold coins at the box office.
The Super Mario Bros. Movie is available in theatres on Wednesday, April 5th, 2023.