Mohamedou Ould Salahi was held from 2002 to 2016 in the Guant?namo Bay detention camp off of Cuba. As a result of the 9/11 attacks, the United States government launched the War on Terror, with Salahi swept up due to his relationships with known terrorists. Without identified charges, Salahi was held prisoner, as his pro bono lawyer Nancy Hollander sharpened swords against the Army's prosecutor, Lt. Colonel Stuart Couch. Salahi's Guantanamo Diary is now the basis for the cinematic depiction of the events, The Mauritanian.
Directed by Kevin Macdonald (The Last King of Scotland, State of Play), the film stars Tahar Rahim as Salahi, with Jodie Foster and Benedict Cumberbatch as the two lawyers at the center of his court case. (Rahim and Foster are nominated for Best Actor and Best Supporting Actress at the 78th Golden Globes). The film itself moves slowly, replicating how the grinding of the wheels of justice are not swift, or sure, at times. The tension is primarily accented by the way the audience sees Rahim struggling and suffering as Salahi, Prisoner 760, abused, abandoned, condemned, and imprisoned for no concrete reason.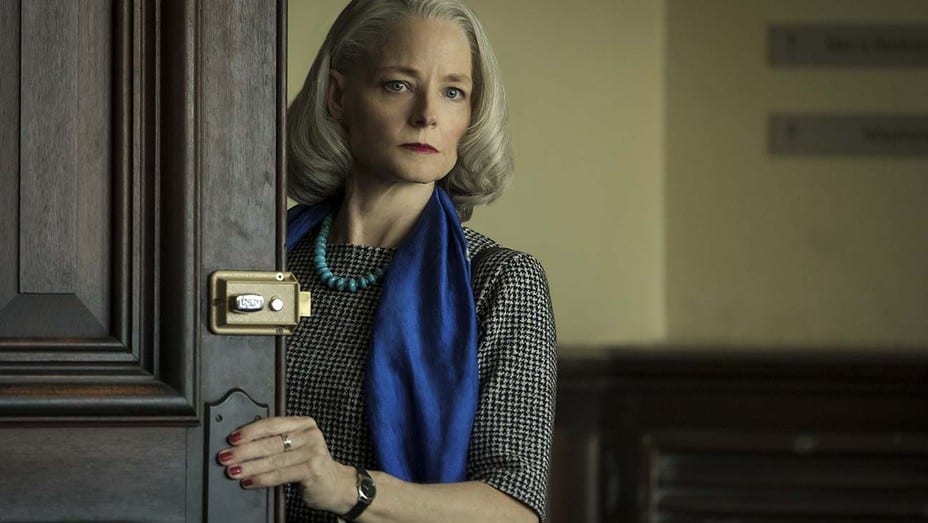 Foster's Hollander is clear that they are not fighting in court for whether Salahi has done anything wrong, but whether the court can even prove that he did anything worth considering as evidence. Habeus corpus gets thrown around here, as the elder Hollander attempts to show her talented but green assistant (Shailene Woodley) the ropes. What exists in Gitmo is not necessarily clear, but it is clear that the treatment of Salahi is unfair, and inhumane. Rahim's portrayal of this deep man is captivating, as he clearly inhabits the world and soul of the author of the diary.
The Mauritanian is long, and at times a struggle, as the audience sees the humanity in Salahi and recognizes from real-world news how long he was imprisoned. But the film is not just an indictment of injustice, or a call to world attention to the handling of crime and punishment, it is a testament to the kind of person Salahi was. In one of his hearings, he tells the judge who holds is freedom in his hands that "the word for free and forgiveness is the same one in Arabic." He says he is free at Gitmo because he's forgiven those who hurt him, drawing on his Muslim faith to empower him.
While a high percentage of us will never be imprisoned against our will, we all have a choice to make. Will we forgive those who hurt us or be imprisoned by our inability to let go?
The Mauritanian is in theaters now, and On Demand on March 2.