Warner Bros. is venturing into new territory with dual in-theater and on HBO Max releases for its films this year. While there are a few that have arrived since the splash of Gal Gadot's Wonder Woman 1984 on Christmas Day, The Little Things starring Denzel Washington, Rami Malek, and Jared Leto is the second "big" film to follow the pattern. It's a wild one, and for thriller enthusiasts, it's worth the two-plus hours.
You would be forgiven if you think this is a movie about Washington's deputy sheriff John "Deke" Deacon, who used to work for the higher echelon law enforcement team he's sent to retrieve evidence from on a case of no importance. While he's there, he meets new lead detective Jimmy Baxter (Malek), who is assigned to a new series of murders that echo an unsolved case from Deacon's past, and Baxter invites him to help untangle the clues. Deacon is wobbly, haunted, and coming apart at the frayed edges, while Baxter is all business, smooth in front of the press and firmly articulate at home with his wife and children.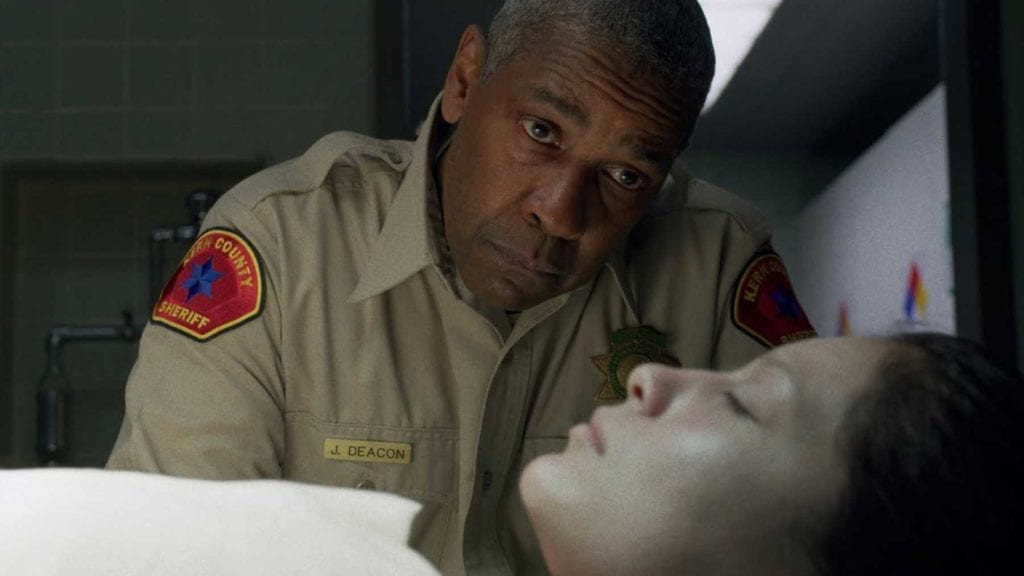 But then Leto enters, as prime suspect Albert Sparma, and the dynamics change for the audience and the tension. What tension was exposed in the first few minutes had been gradually dialed back, and now with Leto's hippie-haired, finger-pointing Charles Manson-lookalike, the eerie score by Thomas Newman sucks us in and beats frenetically at times to make the claustrophobia of Deacon and Baxter's irritation grow. They want to pin the case on Sparma, but evidence is in short supply.
I nearly turned aside from this one after hearing it compared to Se7en but decided to give it a whirl on a cold, snowy weekend. The reality is that Malek eats up every second of screen time with his low gravelly tones that nearly match Washington's, but his facial expressions and the emotive soul-searching he undergoes provide a fascinating character study. While Washington (and even Leto) might be the bigger names, it's Malek we end up realizing that we came to see.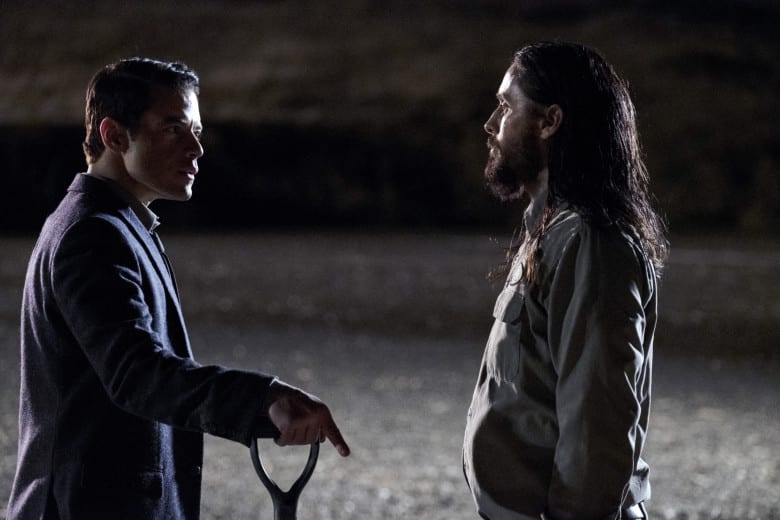 From a spiritual point of view, there's a bit of theological application thrown over the film, like so many things not really connected but adjacent — the way that Deacon's old boss supposedly ostracized him because his religion didn't match up (a throwaway comment gives the impression that he could he could be Muslim), and the ever-looming influence of a big white cross for Deacon in the distance. But he's the naysayer, the disbeliever in angels or otherwise, and the world we seem left with is one from Leviticus or Ecclesiastes, not a New Testament gospel. Hard lives lead hard places, and when you spend enough time in the hard space, well, … it changes you.
What else would I say about the thriller? There's nothing I want to give away – other than to consider the music Washington's Deacon listens to in his car, and the irony of the way those songs reflect the scenes of the film. John Lee Hancock (The Rookie, The Blind Side, Saving Mr. Banks, The Highwaymen) has a diverse filmography, but this is one he's been kicking around since yesteryear, back when movies like L.A. Confidential were all the rage. You can tell — the noir feels old and new at once.