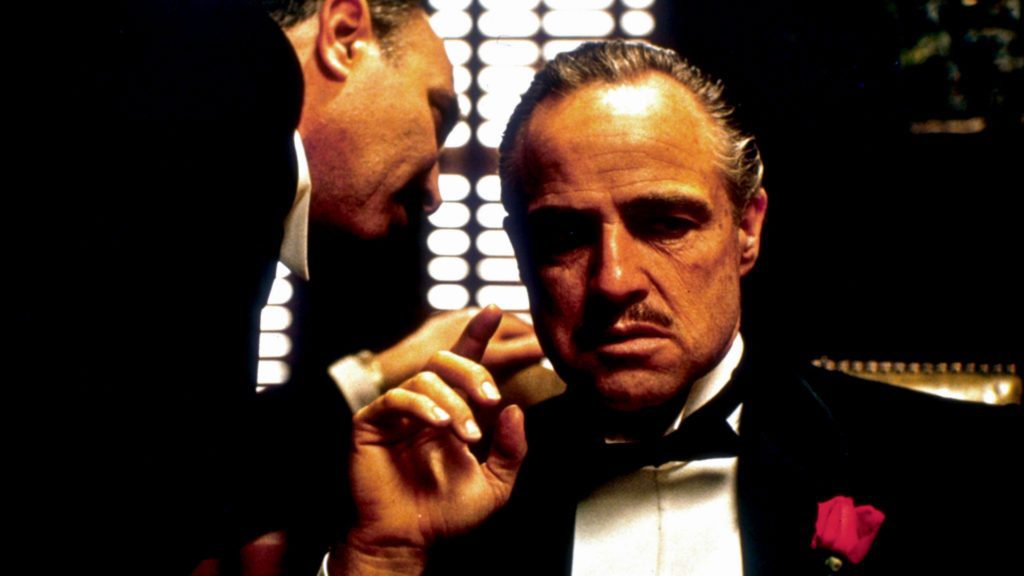 The Godfather?is forty-five years old. Let that soak in for a minute.
Now, Paramount Pictures has re-released?The Godfather?trilogy on Blu-ray for fans who want to collect them in high definition. But Francis Ford Coppola's film has defined mob movies since then, and even occasionally influenced the mob (apparently).
For everyone else, the admiration for the collective talents of the cast is enough.
Consider these luminaries from the films:
Marlon Brando as Don Vito Corleone, who had a highly-decorated career, but went on to?Apocalypse Now??(with Francis Ford Coppola again) and?Superman the Movie
Al Pacino as Michael Corleone, later … everything? …?Scarface, Scent of a Woman,?etc.
James Caan as Sonny Corleone, later?A Bridge Too Far,?Elf, and?Misery
Robert Duvall as Tom Hagen, again, everything from?Apocalypse Now?to?The Natural, Tender Mercies,?and?The Apostle?
Robert De Niro as younger Vito, in nearly every movie you've ever seen from?Raging Bull?to?Cape Fear?
The films themselves were received favorably (some even think?The Godfather II?is the greatest sequel of all time, to the detriment of?The Empire Strikes Back) by critics. The first was nominated for seven Golden Globes and eleven Academy Awards, winning five and three respectively in 1972. The second was nominated for eleven Academy Awards as well, winning six including Best Picture (as the first sequel to do that) in 1974. Sixteen years later, the third installment was nominated for seven Academy Awards and seven Golden Globes, but it wasn't decorated the way the first two were.
With each of the high definition releases, a commentary from Francis Ford Coppola is included, providing the director's insight to the way that the stories were formed from Mario Puzo's writings and wrapped around the Italian culture that Paramount felt Coppola could bring. From the transition from Don Vito to Michael in the first film to the prequel/sequel in the second to the final, aged installment that looks at the twilight years of Michael, the trilogy's influence on storytelling, media making, and more cannot be oversold.