I recently had the chance to take part in some round table interviews with some of those involved in The Florida Project. There were three separate interviews: Willem Dafoe, Bria Vinaite with Broolynn Prince, and director Sean Baker. The film deals with a child (played by Brooklynn Price) who lives with her mother (Bria Vinaite) in a motel near Disney World which is managed by Bobby (Willem Dafoe). I share some of the gleanings from those sessions.
When Sean Baker was asked about the inspiration for the film, he brought up a topic that the others had spoken of as well.
Sean Baker: I?ve always been inspired by and influenced by the Little Rascals. I?ve always wanted to make my own Little Rascals. I love the fact that the Little Rascals, if you think about it, was actually showing the harsh reality of life?in that case, the Great Depression?but it was seen through this joyous viewpoint of children, right? So when my co-screenwriter brought this topic to may attention?children growing up in motels just outside the most magical place on earth for children?I thought it would be the perfect opportunity to make my Little Rascals 2017. It was important showing that these children were living in very difficult circumstances, but children are children, so we wanted to concentrate on the universal traits of children: the humor and the heart and the wonderment and innocence and resilience. That?s how it came to be.
When Willem Dafoe was asked about the Our Gang influence (which is noted in the film?s credits) he said:
?Willem Dafoe: And it was also during the Depression, and the adults around them, although they weren?t really featured, they weren?t going through easy times. But the kids had a similar thing. They were kind of grifters and scheming. They were causing trouble, and mischievous. Sean never mentioned that the whole shoot, and then when I heard him reference it in France, it made all the sense in the world.
And Brooklynn Prince (who is now seven) responded:
Brooklynn Prince: I just love that we got a really, really close connection. I was like Spanky, and Christopher was Alfalfa, and Jancey was like Darla, and then Aiden was kind of like Froggy.
The casting of the film included well-known actors such as Willem Dafoe; child actors, such as Brooklynn Prince (who readily reminds people she?s been acting since she was two); and people with no acting experience such as Bria Vinaite (who Sean Baker discovered on Instagram. Baker recounted how Bria Vinaite was cast.
SB: For years we were thinking stunt casting for that role. We were thinking actually an ex-Mouseketeer?you can imagine who we were thinking of. Then we were moving into the A list area, the 20-24 year old hot stars, and you can imagine all those names. We were considering all of them. Then I just kept going back to this girl?s Instagram, saying, ?Yeah, no matter what, if this girl is able to actually act the way she is acting in this Instagram, she would be so much more fresh than any face, any Hollywood establishment that we could bring to the table.? Over the years I?ve been able to prove myself. I?ve been very lucky to find a bunch of first-timers that are unconventionally cast. It helped me with my financiers to say ?Trust me. I know this is very ?crazy of me to think that this Instagram selfie girl can do this. I have a feeling about her. She?s making me laugh. She?s different from others. She has a physicality. She has a real confidence. She?s already putting herself out there, so it?s not like she?s shy. ?She was very enthusiastic about learning. She wanted to learn. She?s like, ?I have less experience than Brooklynn. I need a crash course real quick.? She took the time. She took the whole month before shooting getting into character.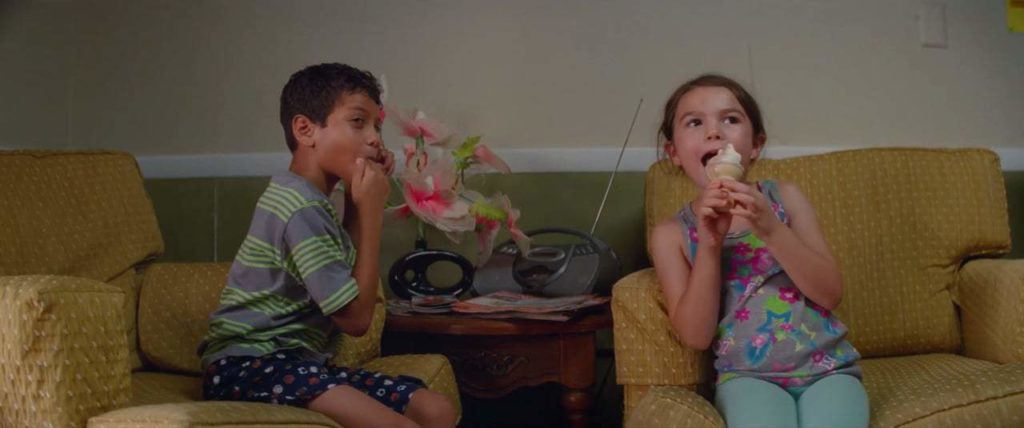 Bria Vinaite was asked about the transition into acting.
Bria Vinaite: It?s definitely been a really surreal experience and at times hard to believe because there?s been so many amazing things every day. It just sometimes doesn?t feel real. There?s just so much thrown at us. I?m really thankful that Sean trusted in me enough to bring this character to life without having any prior acting training. It was a big risk he took, and I?m just so thankful that I made him proud.
Willem Defoe was asked if he needed to take on a teaching role with so many inexperienced actors.
WD: To be honest I didn?t need to. My job was more to fit in with them, because they were very well cast and Sean is very shrewd in how to make them feel comfortable. Sometimes a non-acting approach to acting is more effective. So I tried to be of that world. That?s true anyways. Some movies require performances that are very in your face and very bold and kind of show-off. Other ones, it depends on what your job is, what your function is in the construct of the movie. Other ones you really want to disappear. You almost hope that the audience doesn?t know you?re an actor. I?ve been doing this long enough where maybe someone seen me in another movie, so I don?t fool myself completely, but the idea is nice. So the idea of being in that community and not having there be a difference, I liked. And in a way it?s true almost always, because even in an industry movie, in a studio movie sometimes you have a wide range of skill, because actors come?in our culture, in the States anyway?actors come from a wide range of places. Some are highly trained with lots of experience. Some just have a thing?are beautiful, or just attractive, or charming. They may not be actors. Those are all things that we?re playing with when you make a movie. You can cut around things, you can craft things. You always have to be in the world with these other people. So it wasn?t as extreme as you might think.
Willem Dafoe was asked what appealed to him in the Bobby character that attracted him to this film.
WD: I think it?s interesting that you say that, because there aren?t any big scenes, there?s not a big transformation. On paper maybe Bobby seemed a little bit like a serviceable character?just to keep the narrative going?a device. But so often I sign on to something because of the feel for the people and the feel for the project itself. Miraculously sometimes roles that?It was a very good screenplay, don?t get me wrong. But Bobby did not read as strong on the page as I think it became. That?s partly because Sean added some things. But really why I went onboard was because of the whole project. This world that I didn?t know. The way he was going to shoot it?we were shooting in a real place with real people, mixing real people with first-timers, with street casting, with actors, a very good script, a story that seen through the eyes of this kid who really eexplores the kind of beauty of childhood, but then you also have this shadow of if we don?t take care this is where it could lead. And a basic feeling of community that needs help and what people?s response is to that. It?s only after shooting the movie that I can appreciate that Bobby was kind of a beautiful character in the respect that he?the thing I keep coming back to is somehow he understands that for each person he has a different relationship. It?s practical. He wants things to go smooth. Somewhere he deeply understands that your happiness, my happiness is dependent on yours and vice versa. Which is a very basic thing. But you see it played out in a very real, tangible way. And that?s a beautiful thing to watch in such a precarious world.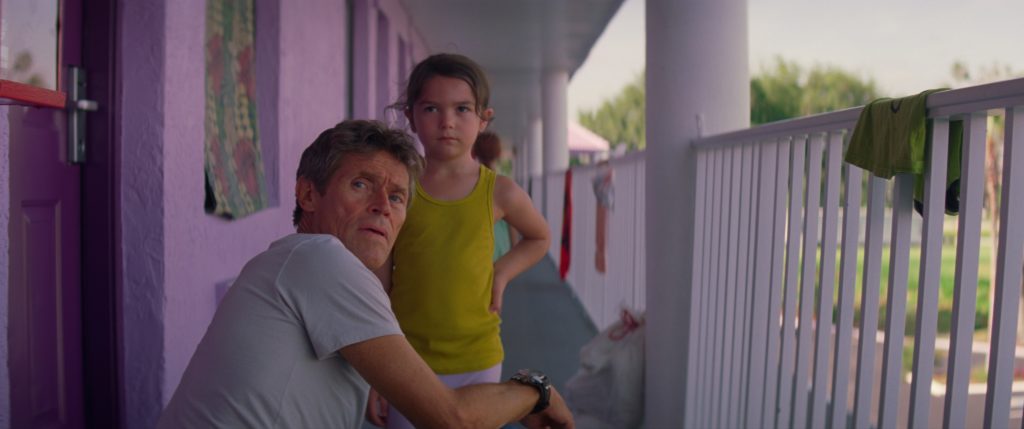 Asked if he had a backstory for the Bobby character, he went on:
WD: I had something of a backstory. In research I talked to some people who had this job and had this kind of life. So that was helpful. Not just to get the psychology and where they come from, but get the world and the little details?what kind of watch they?re wearing, whether they have any jewelry, how they cut their hair, how they present themselves and carry themselves. One of the biggest things that I took away from that was that he was very proud of his job, and he was very proud that he made the motel a better place than it was. That was kind of touching. I didn?t recognize it when I was doing the movie, but in retrospect when I see it in the movie, I think that kind of the beautiful thing for me about Bobby is that he?s not an extraordinary person, in the sense of talent or ambition. He?s a quite simple, normal guy, but he has kind of? this big heart and it?s like the average guy who tries to make the world a better place. His world is the world of this little community. So it has real resonance because I think we all have that in our lives. We know our limitations, but we try to apply ourselves because we feel best when we try to make things better.
Sean Baker was asked if this is an advocacy film.
SB: I do. Well, I hope it is. That?s all I can do. I hope that it inspires people to look further into the subject. What we?re trying to do in my Q&As and my interviews is stress that this is a national problem. It?s not just Kissimmee and Orlando. It?s something that?s national and it might be right under your nose. This is a hidden problem so it might just be in your hometown. We know it exists just south in the OC, in San Bernardino, Boston, Chicago, et cetera, et cetera. We are doing our best to bring it to DC. We?re trying to get in front of policy makers, have a congressional screening.
There?s a plethora [of problems in this area]. Almost each individual family that we met had their own circumstance, and sometimes it was many things. A lot of these motels were not acting as welfare motels before 08. They were striving tourist attractions and targeting the same tourists that went to the parks. This really is something that has been a problem in the last decade.
Yeah, there were issues we decided we couldn?t tackle properly in this film. For example, there is a major drug problem there, just as there is throughout the United States right now, with the opioid epidemic. Route 192 had pill mills up and down. They got shut down overnight and you were left with a bunch of opiate addicts and therefore they all turned to heroin. That was there, but that was an issue that we were like, we?re already tackling a lot here and we had to keep in mind, like Tangerine, we were trying to use an entertainment medium to reach a greater audience. We had to still stay thinking Little Rascals, comedy and humor in order to capture people and then hopefully leave them with stuff to think about.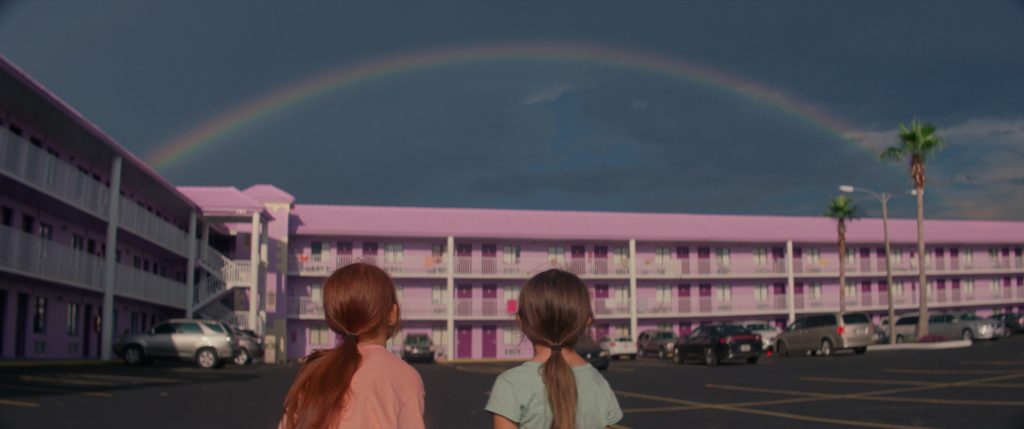 When asked about possible solutions, he went on:
SB: That?s the thing. I?d like to get this in front of policy makers because to tell you the truth I don?t have the answers. I really am only posing the questions. I do know that the agencies that we worked with, especially the Community Hope Center down there, they do have plans in place, they just need funding. They have that funding to a certain degree from the private sector and from philanthropists, but it?s not enough to really make significant change. Right now, I spoke to the office of the Commissioner of Osceola County just the other day and they do have their first?thank God, finally?they have their first low income housing structure going up that will house a hundred families. The rent will be $355 a month. Which is about a third of what they are spending to live in these motels. So it is starting to make a difference now. If they can get more federal funding and Trump doesn?t make cuts, it can help. I hope that attention and awareness is brought to the situation from this film so that possibly there are more people in the private sector and philanthropists who want to help.
On the national level there?s the National Alliance for Homelessness, it?s the website that covers everything. If people want to look specifically at Kissimmee and Orlando, there are two websites I?d recommend. One is RethinkHomelessness.org. That is an organization that covers all Central Florida. And there is specifically for Route192, it?s called the Community Hope Center and their website is Hope192.com. They are wonderful. They are truly making change down there.
?
?