At the age of 77, Steven Spielberg shows no signs of slowing down.?
However, as he progressives into the later years of his life, his latest film, The Fabelmans is no doubt the filmmakers attempt to tell his own story while he has the opportunity to do so. And, frankly, one cannot be more grateful that he has taken the chance to do so. Spielberg has a way of telling stories with such joy and humility that one cannot help but fall in love with them.
And The Fabelmans is no different.
Written and directed by Spielberg,?The Fabelmans?tells the story of Sammy Fabelman (Gabriel LaBelle), a young man in the 1950s who?s life is changed after his first experience in a cinema. Living with his parents (Michelle Williams and Paul Dano) and two sisters, Sammy pours his life into making movies of his own, becoming more intricate and elaborate as he grows up. However, after his family moves due to his father?s work, Sammy?s life slowly begins to unravel. Stresses from outside and within the home put pressure on the young man, leaving him to process his life through the lens of his camera.
Funny, heartfelt and powerful, The Fabelmans is the infectious tale of one man?s love of the arts and the passion he has to impact others through it. In a lot of ways, the film feels as close to an independent film as the director has ever made. Small in scale, Fabelmans has few special effects and doesn?t focus on any world-shattering events. Even so, as the personal tale of his own journey into filmmaking, the film is yet another stunning piece of wonder from the master himself. Like all of his work, the film is fueled by innocence but also willing to dig into the dark corners when needed. Tackling themes of anti-Semitism, marital infidelity and constant bullying, Spielberg does not shy away from the more painful details of his family history.
While LaBelle carries the film with a truly joyful performance as Sam, the entire cast is noteworthy. As his struggling mother, Williams brings an unpredictable wildness and strength to the role. At the same time, Dano also holds his own as his passionate father, as Spielberg portrays him with a sense of grace and responsibility. (Growing up, Spielberg?s estranged relationship with his own father was challenging to say the least so it is interesting to see how positively he is portrayed within this film.) However, without question, the best performance lies with Judd Hirsch as Sam?s Uncle Boris. Despite the brevity of his appearance, Hirsch quickly becomes the most talked about piece of the film as he pushes young Sam to follow his dreams, even if it means stepping on some people along the way. Despite the limited screen time, Hirsch is such a joy that one cannot imagine him to receive some recognition come Oscar season.
It?s worth noting that the change in family name is significant. (The film isn?t called The Spielbergs for a reason.) By renaming his family the Fabelmans, Spielberg allows himself the freedom to play with history in a way that mythologizes is his own personal journey. Although there are undoubtedly portions of his life that are shared with the utmost of honesty, so too are there aspects of it that have been adapted for storytelling purposes (or Spielberg?s own personal interests).
This fable is Spielberg?s life but, at the same time, it?s not.
As a result, Spielberg is allowed to view the events of his past with a certain sense of nostalgia. In this way,?The Fabelmans?is a film that very much understands the power of storytelling. Young Sam is a man with dreams in his eyes who simply wants to tell stories and live his life with integrity along the way. To him, making short films is as essential as it is to breathe and he takes every opportunity to do so. With grace and conviction, he believes that the camera has the ability to change the way that people see the world. Whether it?s confronting a bully or exposing the secrets of his family, he recognizes that cinema both reveals and shapes the truth. Though his father writes off his love of filmmaking as a hobby, Sam understands that storytelling has a responsibility to communicate the truth about what matters. His passion for filmmaking drives him to see the best in humanity, even amidst their failings and flaws. (In fact, it even helps him view his own family with eyes of affection, even in their most difficult moments.)?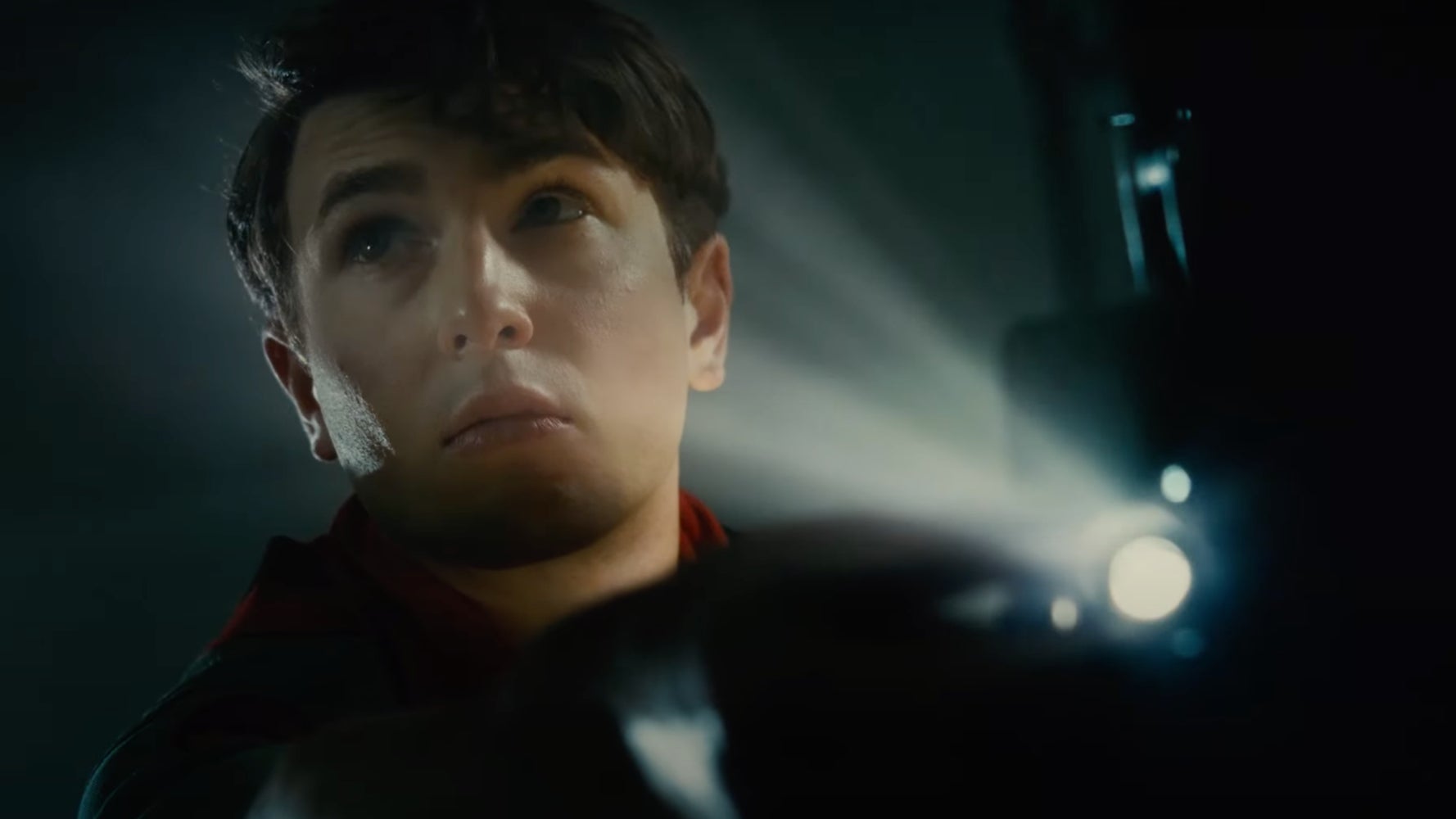 For Spielbe? um? Sam, storytelling allows him to show our scars but still believe that there is good in the world.
Fueled by love, The Fabelmans is a different type of story for Spielberg. There?s no doubt that this project is a labor of for the Hollywood icon, allowing him to share pieces of his own journey while still playing with history. Spielberg clearly understands the impact that he?s had on the industry, yet there also remains a humility about the film that shows that the real power is in the stories themselves.
And, make no mistake, Fabelmans is very much a fable worth telling.
The Fabelmans?is available in theatres on Friday, November 23rd, 2022.