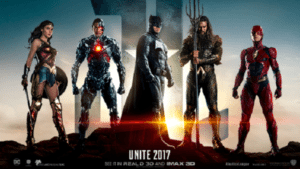 Grab your batarang and 5-pronged trident, because, in this episode, ScreenFish Radio wraps the lasso of truth around JUSTICE LEAGUE, the culminating film of DC cinematic universe. Back from his vacation, Steve is joined by super friends Arnaldo Reyes and Pastor James Harleman (Cinemagogue) to decide if the film leaps tall buildings in a single bound? or falls face first in the kryptonite.
Want to continue to conversation at home? ?Click the link below to download ?Fishing for More? ? some small group questions for you to bring to those in your area.
A very special thanks to Arnaldo and James for joining us!