With the release of Tim Story's Shaft from Kenya Barris' (Blackish) script, fans of the legendary crimefighter can see what three generations of the first black hero on screen with Richard Roundtree, Samuel L. Jackson, and Jessie Usher. Just in time, Warner Bros. Archives has released the triple feature of Roundtree's original three Shaft films from the early 1970s.
In the first eponymous film, private detective John Shaft is hired by a Harlem gangster to find his daughter; in the second, Shaft's Big Score!, he tracks down a massive amount of money ($1.5 million today); and in the third, Shaft in Africa, he prepares to take down a human trafficking ring.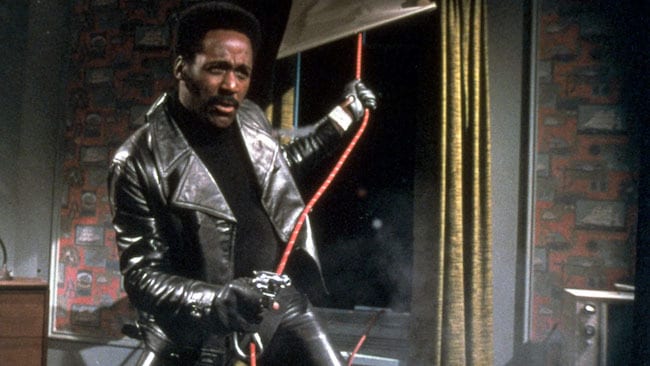 Each of the films shows Shaft as a symbol of black power and sexuality, strength and intelligence. There's something strong about him, in a masculine way with both men and women, that proves to be heroic even if he's not super interested in being heroic. Roundtree plays him with that panache in the midst of a blaxploitation film that showed up later influencing disparate media from Seinfeld to Fresh Prince of Bel-Air, from The Simpsons to Django Unchained.
While there's a sense that the character moves from a Chinatown vibe to a James Bond one over the first three films, they are more serious and gritty than the flippancy that has emerged in the newer films. We see the gravitas of Roundtree's Shaft, battling baddies, wooing women, or quipping one-liners to the cops. He might be a man out of time looking back at the films, but at least you could tell who he was – there was no middle ground.