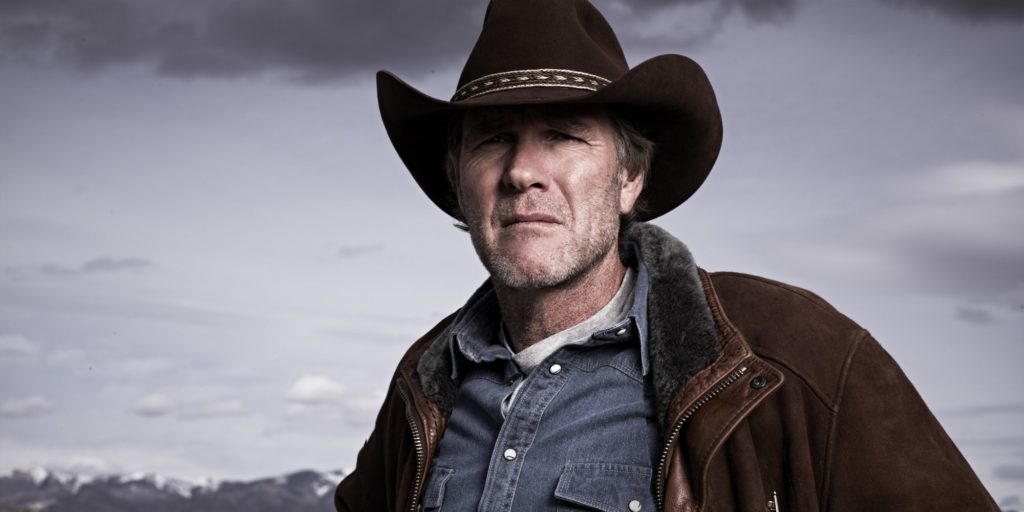 Longmire?is one of the best shows on television or, at least it was, until it was cancelled by A&E and picked up by Netflix! Now, for those who don't stream shows, Warner Bros. and Netflix is releasing the fourth season of the hit, modern-day western about the exploits of Absaroka County sheriff Walt Longmire (Robert Taylor). With his trusty deputies, Vic Moretti (Battlestar Galactica's?Katee Sackhoff) and Ferg (Adam Bartley), Longmire hands out justice and pursues the truth, regardless of what it costs him.
In the fourth season, the team attempts to discover the truth behind a former deputy's death, whether it be suicide or murder, while Henry Standing Bear (Lou Diamond Philips), Longmire's best friend, takes up the role of avenging vigilante on the Native American reservation. While these two threads continue to wind together (or is it unravel?) the team is also drawn into the investigation of the rape of a Cheyenne woman by field workers – further complicated by their uneasy partnership with the reservation police chief, Mathias (Zahn McClarnon).
Grittier than its A&E version, the heart of?Longmire?remains the same. It's the sheriff's job to follow the clues, even if it costs him something – and cost him it does this season. But his pursuit of integrity is all-consuming, even from the inside out. That's what we watch happen over these ten episodes, which leave us gasping in the cliffhanging ending. And it's what will make you tune in later this month when Netflix debuts the fifth season of this terrific show.