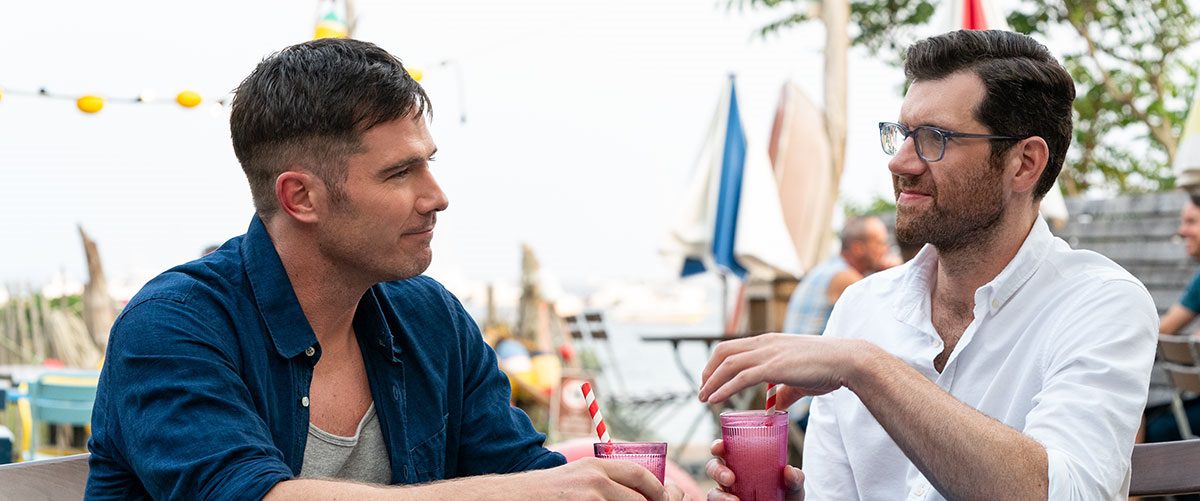 Directed by Nicolas Stoller, BROS tells the story of Bobby (Billy Eichner), a podcaster who is content to live his life on an endless string of online hookups instead of investing in a long-term relationship. But that may change when he meets Aaron (Luke McFarlane), a handsome lawyer to whom he's instantly attracted. The more that they see each other, the more they can't deny their feelings and the two may even commit to one another. This week, Adam Howard and Allen Chabot join Steve to talk about authentic representation of the LGBTQ community, deciphering Bros' target audience and whether or not 'love is love'.
You can stream on podomatic, Alexa (via Stitcher), Spotify, iHeart Radio or Amazon Podcasts! Or, you can downoad the ep on Apple Podcasts!
Want to continue to conversation at home? Click the link below to download ?Fishing for More? ? some small group questions for you to bring to those in your area.