In director Chris Renard's (Despicable Me franchise) latest film,?The Secret Life of Pets, a community of diverse and quirky animated animals unite to save the Jack Russell terrier Max (Louis C.K.) when Max's territorial nature forces him into confrontation with his master's new dog, the shaggy mongrel Duke (Eric Stonestreet). When Animal Control gets involved, Max and Duke find themselves fighting for their lives, even as separate groups of animals hunt for the two ?as well.
The film ultimately proves the axiom/moral that we don't really know someone until we've understood where they come from and what they've been through. We see how friendship and community matter, in a world that rejects us and struggles to accept us for who we are. Still,?The Secret Life of Pets?is best understood through its menagerie of animal personalities and the comedians who voice them.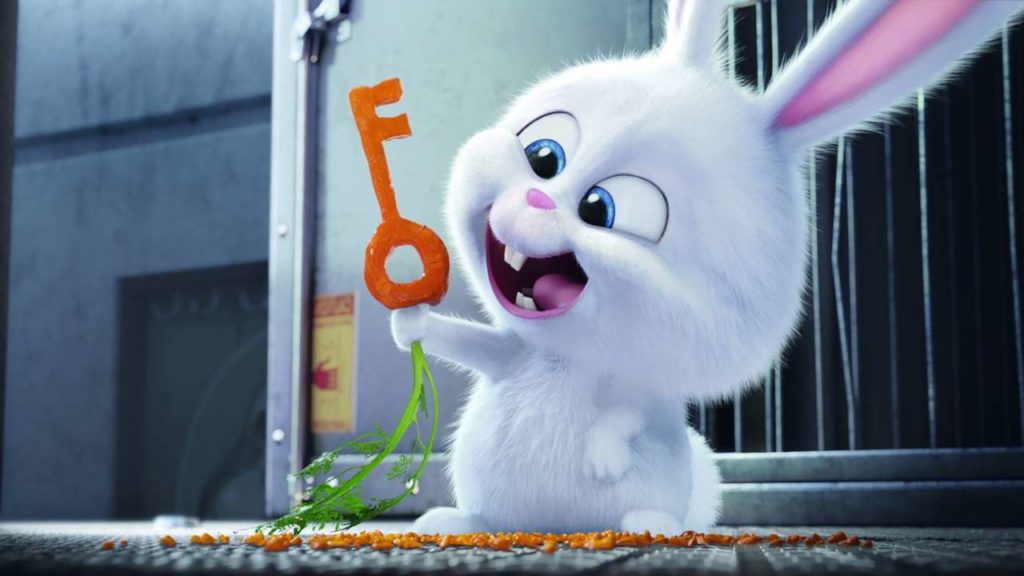 One of the biggest characters in personality if not size is Kevin Hart's Snowball, a wild white rabbit who leads the revolution for animal freedom. We understand that he was once magical (a magician's assistant that is) and lost his mind when his owner abandoned him. He wants to wreak havoc on humanity while seeking revenge, but he's just… crazy.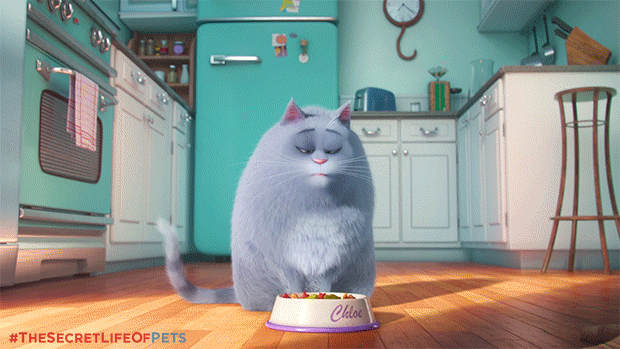 Elsewhere, we meet Lake Bell's Chloe, my personal favorite for a funny scene where a refrigerator gets cleaned out by her inability to stop eating. The animation of what the tabby cat is really thinking when her owner is away is just priceless, and certainly how cats really think! But this is?truly and ensemble.
Dana Carvey plays a wise old bassett hound who helps Gidget (Jenny Slate's white Pomeranian) find her lost love – the unknowing Max. Max's friends include the pug Mel (Bobby Moynihan) and the budgerigar Sweetpea (Tara Strong), but there's a diversity in the other animals, from Albert Brooks' red-tailed hawk Tiberius to the Himalayan cat Reginald (Steven Coogan). All of these actors (and comedians) provide ample entertainment value, but the animation by Illumination Entertainment literally makes the film memorable.
On Universal's special features for the home media on Blu-ray and DVD, we hear from the actors about their characters in "Animals Can Talk" and learn more about the pets through "All About the Pets" with Hart, Stonestreet, and trainer Molly Mignon O?Neill, and "Hairstylist to the Dogs" with Stonestreet and groomer Jess Rona. "Hot Dog Sing-a-long" will help kids and adults join Duke and Max in singing in the sausage factory. Behind the scenes, fans can unpack "The Humans that Brought You Pets," where producers Chris Meledandri and Janet Healy, and directors Chris Renaud and Yarrow Cheney, share how they made the film.
Fans of the film will also appreciate the "Best of Snowball" feature, but the three new mini-movies will probably win everyone's highest praise. (Only on the Blu-ray, fans can check out "How to Make an Animated Film" and the filmmakers' "Anatomy of a Scene.") While "Mower Minions" aired as a short prior to?The Secret Life of Pets?while in theaters, "Weenie" and "Norman Television" are additional bonuses. ?There's a special bonus on the making of those mini-movies as well, just for good measure.
A strong package that includes the clever, funny film and this many features,?The Secret Life of Pets?will entertain adults and kids – whether you like animals or not!