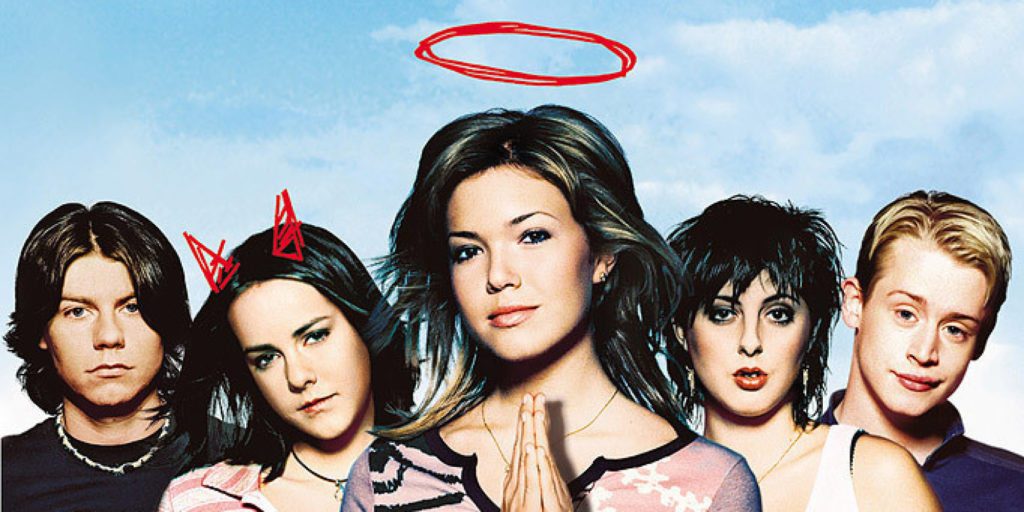 Let's be honest: every satirical film I've seen since 2004 has been gauged against?Saved!?At the time of the film's release, I knew only that it starred Jena Malone and Mandy Moore (two hit-list actresses at the time) and was produced by Michael Stipe of R.E.M. But after seeing the film, and reflecting on my own life as an evangelical Christian, the critical eye it turns to many aspects of my life gripped me.
The aptly (or is it, on the nose?) named Mary (Malone) is a senior at American Eagle Christian High School. She discovers that her 'perfect boyfriend' Dean (Chad Faust) believes he's gay, and in a freak accident, she whacks her head, has a vision of Jesus, and comes away convinced that she's supposed to "straighten" Dean out. All of this is spurred on by her little club's leader, Hilary Faye (Moore), who proudly stalks the school like the Christian version of?Mean Girls. So Mary?throws herself at Dean and gets pregnant.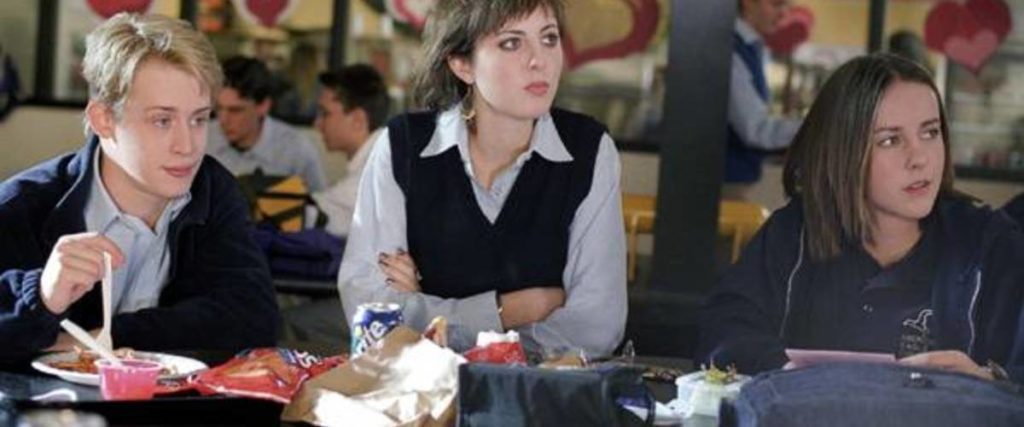 Add in a few other characters like Hilary's wheelchair-bound brother, Roland (Macauley Culkin), and the new principal's son, Patrick (Patrick Fugit), and there's a clash of ideas and cultures around Christianity. (One of the intriguing details is that Patrick has served in South Africa doing a skateboarding ministry; his Christianity is not solely American or Ameri-Eurocentric. Does that open his eyes to faith outside of the Bible Belt?) One of the most troubling (for me, as a pastor) roles is that of Pastor Skip Wheeler (Martin Donovan, who plays his role to the hilt and still gives me the creeps today), Patrick's father.?While the interactions with those of faith and those not considered in are sometimes hilarious, they are also painfully based in reality, too.
My favorite line is still when Mary throws the Bible?literally back in Hilary's face and tells her: "It is not a weapon!" It's the summation of the story, midway through, regardless of what you believe about sex, sexuality, doubt, grace, and anything else unpacked here. While we can often assume we know everything,?Saved! asks us to consider our lenses for interpretation in a way that will challenge you (and yes, it may make you mad…. but what does that tell you?)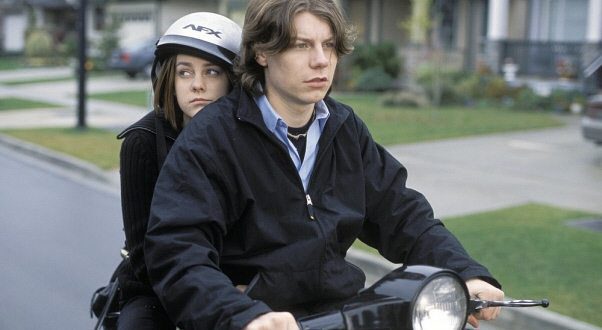 The Olive Films Blu-ray includes commentary by co-writer and director Brian Dannelly (a Catholic who was ostracized by his parents when he came out to them as a teenager), producer Sandy Stern, co-writer Michael Urban, and stars Moore and Malone. [There are also two featurettes, "Heaven Help Us!" and "Saved! Revelations".] Audiences who find the film funny will appreciate the additional insight, but those who feel challenged to consider their own faith – or the actions of their faith community – may find more to ponder as well.
Twelve years later,?Saved!?remains a spot-on critique of American evangelicalism from which we can learn.