Sometimes, the path to winning is a bumpy road.
In Quiz Show, Anne (Awkwafina) is a straight-laced and brilliant woman who's struggling to make friends at work. Living alone with her dog, her greatest joy in life is watching her favourite quiz show on television. Although uninspiring, Anne's life is in order… until further drama with their mother brings her unhinged sister Jenny (Sandra Oh) back into her life. Then, when Anne's beloved dog is kidnapped, the two siblings set out on a riotous road trip to earn the ransom money by entering Anne into her favourite game show with winnings on their mind.
Directed by Jessica Yu, Quiz Lady is a delightfully energetic comedy that pops with enthusiasm. Both heartfelt and hilarious, there are multiple moments where the film is genuinely laugh out loud funny but never loses its soul. With a simple (and, arguably, familiar) premise, this sibling road comedy nevertheless charts its own road map.
Wisely, Yu leans on the strong chemistry of her leads. In Awkwafina and Oh, Yu has found a magical pairing and the two women are absolutely on fire together as the estranged relatives. In some ways, Awkwafina plays against-type as the uptight (but far more stable) younger sibling. However, it is Oh who absolutely steals the spotlight as her trainwreck sister. Like a force of nature, she absolutely bounces off the wall with uninhibited silliness. There's an outlandish nature to her performance here that is rare for Oh and she makes the most of the opportunity to show off her wild side. Together, the two form an incredible comedic duo, helping ground the film with reckless glee.
Underneath the brash humor though, Quiz Lady is also a charming tale of siblings who are attempting to piece together their broken past. Having been emotionally (and physically) abandoned by their mother, the two young women are forced to find their own way in a world without parental support.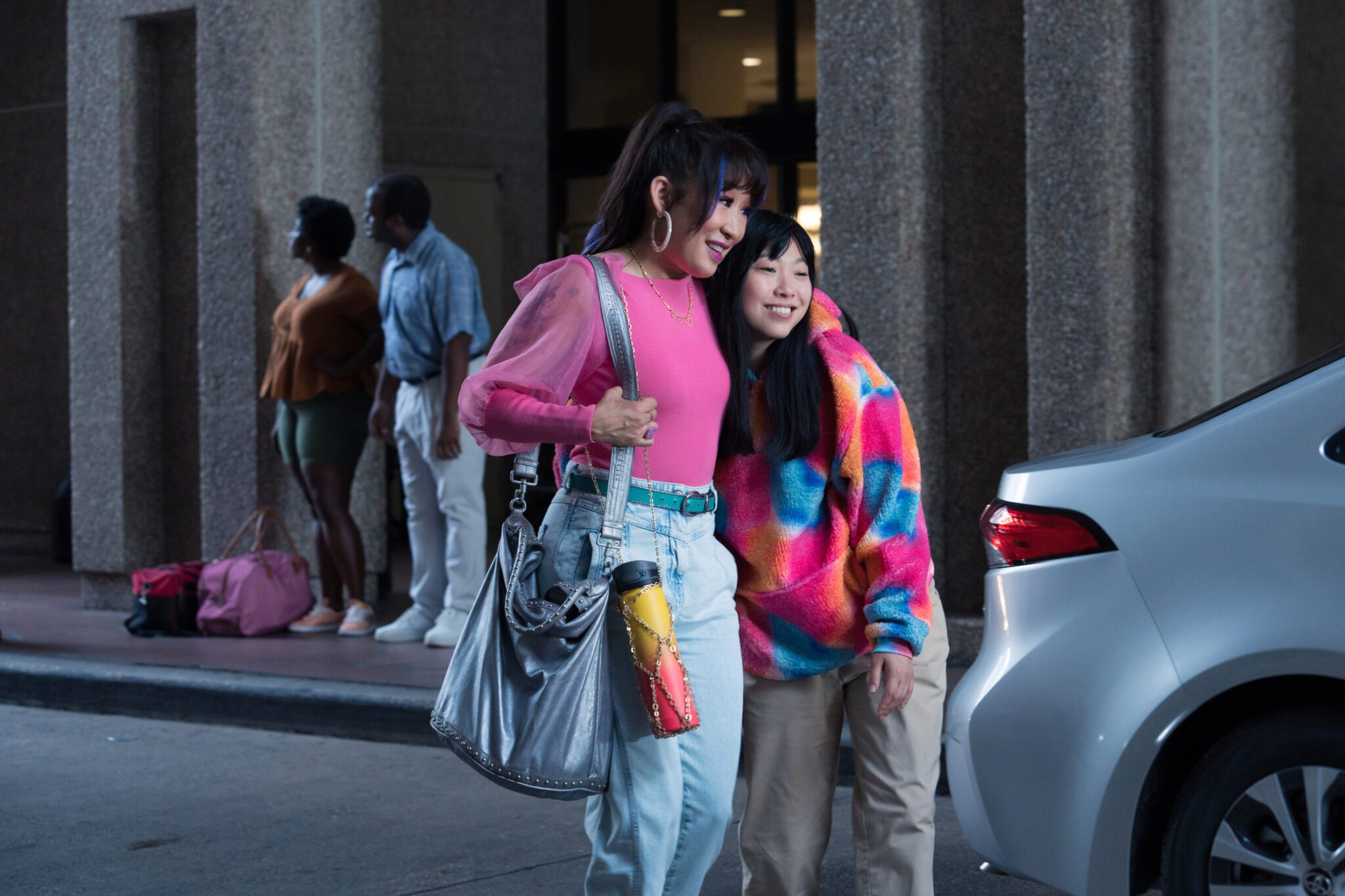 Having taken separate life paths, both women are attempting to find themselves in different ways. Floating through much of her life, Jenny seems directionless. With no clear direction for a career, and her only income the result of the lawsuit against a restaurant chain, she is looking for grounding and focus. At the same time, while her career path is more stable, Anne remains emotionally adrift. With no personal connections at work, her deepest relationship is watching her favourite game show with her (or is it Jenny's?) beloved dog. (In fact, Anne's life has remained so disconnected that the game show host feels like a father to her, even though they've never met in person.)
In this way, Quiz Lady becomes a film about finding one's purpose. ("Everyone has a purpose. You just have to find it," Jenny reminds Anne.) For these two women, their journey towards the quiz show becomes about something far greater. Although the motivation may be financial, the ultimate meaning is about leaning into their future and understanding who they are in the process.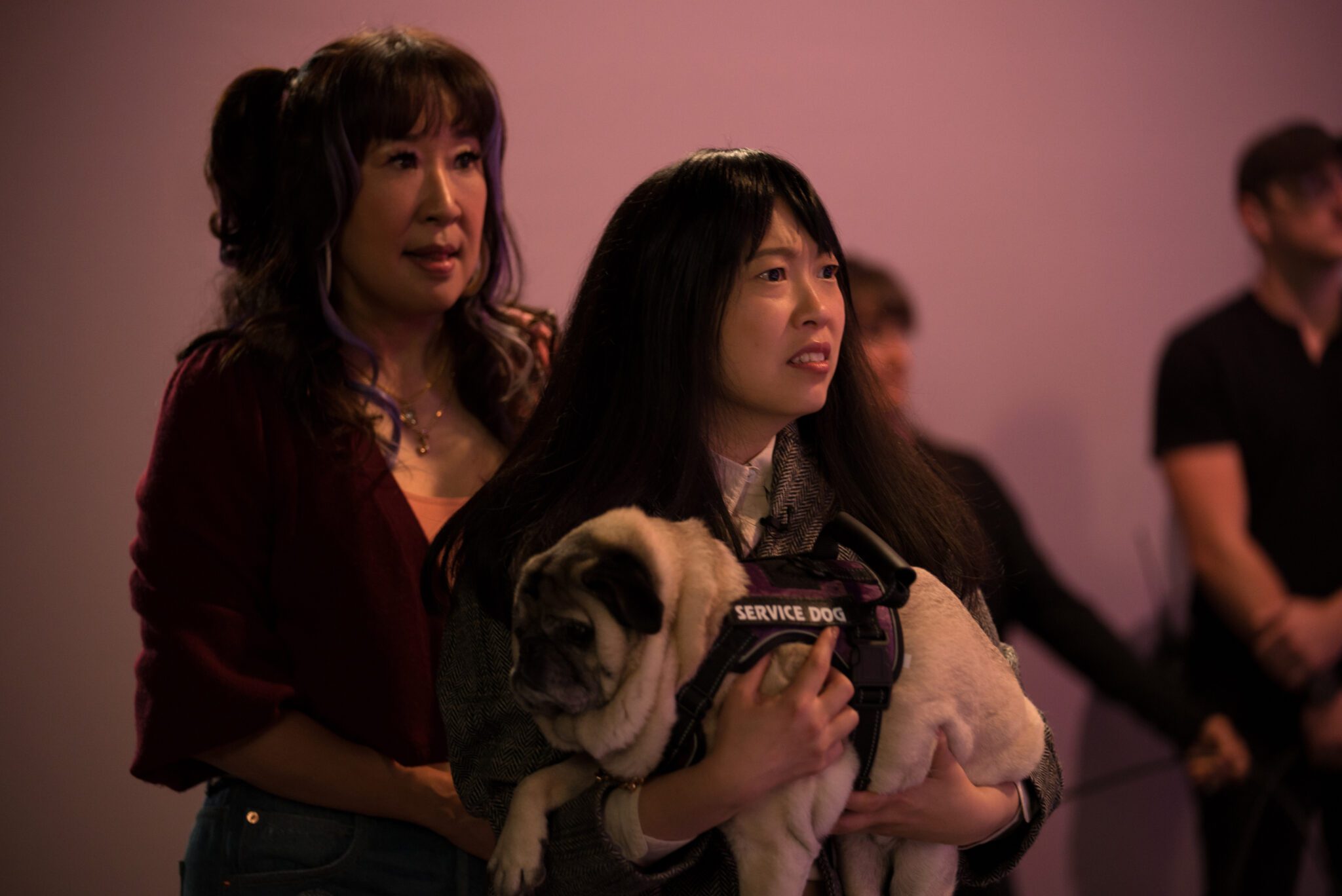 While the film admittedly does have moments where it threatens to drive off the road, Quiz Lady manages to stay on target. This surprising little gem has all the ingredients of a hit and is sure to delight audience who are willing to take the trip. Driving the film is the genuine chemistry between Awkwafina and Oh but it's the film's heart that makes this a true winner.
Quiz Lady is available on Disney+ on Friday, November 3rd, 2023.