When it is time to award the best in films each year, the Academy of Motion Pictures Arts and Sciences include three categories of short films in their Oscar presentations. Most people don?t get to see many shorts. They play at festivals, and occasionally in front of a feature film. But short films are an art form worth attention. Many (probably most) feature filmmakers started out making short film. To tell a story in such a brief format takes skill. All the Oscar-nominated short films will be playing in theaters in special programs. To see where the films will be playing near you, go to https://shorts.tv/theoscarshorts/theatrical-release/
Here is a look at the five Oscar-nominated live action short films.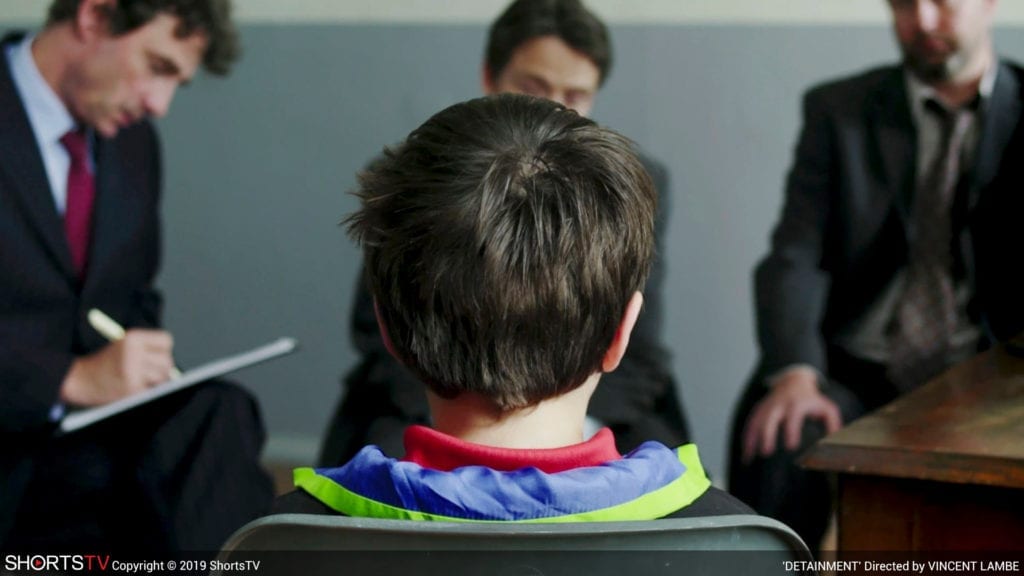 Detainment?(Ireland 30 minutes, directed by Vincent Lambe). The film is reenactments based on the transcript of interviews of two ten year-old boys who in 1993 abducted a toddler from a shopping mall and killed him. The two boys have different personalities that come out in the questioning, one is fearful, the other defiant and aggressive.?The two young actors (Ely Solan and Leon Hughes) turn in excellent performances as two boys who have gotten into trouble they never dreamed of.
My Reaction:?This is a chilling story. The James Bulger case was world famous, in part because the two boys were tried as adults. It is hard to fathom what would lead two children to such an evil act. There is no psychologizing included. We just slowly get some of the facts. Just as the boys parents are overwhelmed as the truth begins to come out, so too are we the viewers.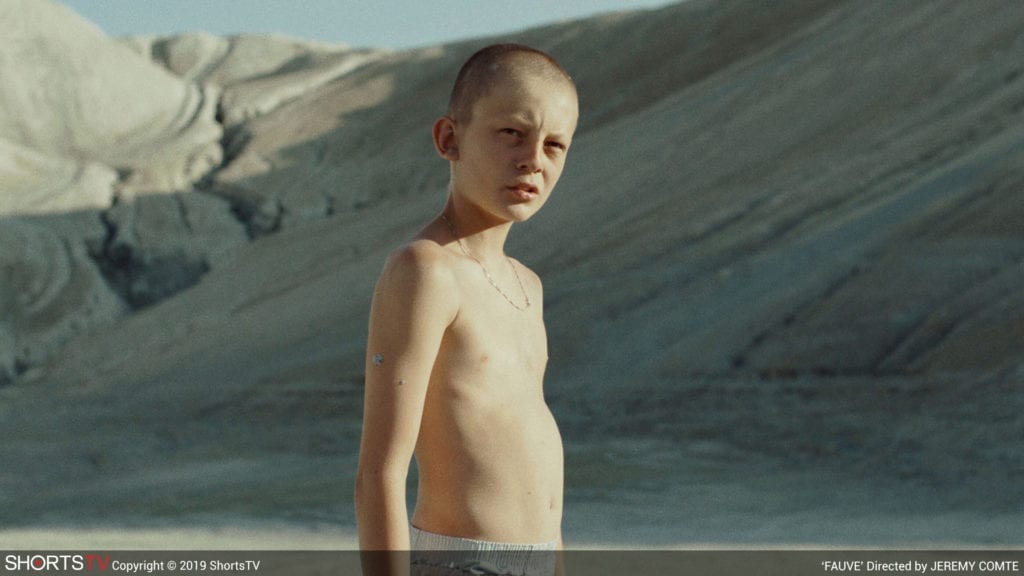 Fauve?(Canada, 17 minutes, directed by Jeremy Comte). Another film with two ten year-old boys. As they play in fields and in an abandoned plant and quarry, the two of them go back and forth trying to show dominance in their relationship. They eventually get into trouble?trouble that they cannot get out of on their own, but there is no one to help.
My reaction:?As you see the tragedy coming, it?s hard to continue watching, but we keep hoping that there will be some help that will arrive in time.
Madre?(Spain, 18 minutes, directed by Rodrigo Sorogoyen). A mother is in her apartment when she gets a call from her six year-old son who is on a trip to the beach with his father. The father has gone off and has not come back. The boy is unsure even what country he is in. Slowly panic begins to fill the mother as she tries to find a way to get help to her son.
Ry reaction:?The film does well to build the sense of fear and helplessness. We identify with the mother?s predicament and powerlessness. A very interesting premise that is well executed.
Marguerite?(Canada, 17 minutes, directed by Marianne Farley). The story of an aging woman and the visiting caregiver. After learning that the caregiver is in a same-sex relationship, the woman remembers back to a time in her past when she was in love, but never admitted it. When she confesses to the caregiver, the caregiver?s response is a heartwarming act of compassion and love.
My reaction:?There is a great sweetness to this film (as opposed to the darkness and intensity that dominates the other nominees). The tenderness, kindness, and love of the caregiver makes this my favorite of these shortlisted films.
Skin (USA, 20 minutes, directed by Guy Nattiv) is a story of racism, bigotry, violence, and revenge. When a white family goes to a rural grocery store, a black man smiles at the white child and plays with an action figure. The father is outraged and follows the black man to the parking lot and beats him. But later, a group of black men take their revenge in a unique way that sets the stage for tragedy.
My reaction: The whites in the film are stereotypical rednecks. They relish their guns and their hatred. I know that such people are real, but such blatant racism and bigotry are just too easy a target. The curse of racism in our society is far more subtle and systemic. The revenge aspect of the film also is far from redemptive. On the contrary, it become as large of an evil as the original act.