When it is time to award the best in films each year, the Academy of Motion Pictures Arts and Sciences include three categories of short films in their Oscar presentations. Most people don?t get to see many shorts. They play at festivals, and occasionally in front of a feature film. But short films are an art form worth attention. Many (probably most) feature filmmakers started out making short film. To tell a story in such a brief format takes skill. All the Oscar-nominated short films will be playing in theaters in special programs. To see where the films will be playing near you, go to https://shorts.tv/theoscarshorts/theatrical-release/
Here is a look at the five Oscar-nominated animated short films.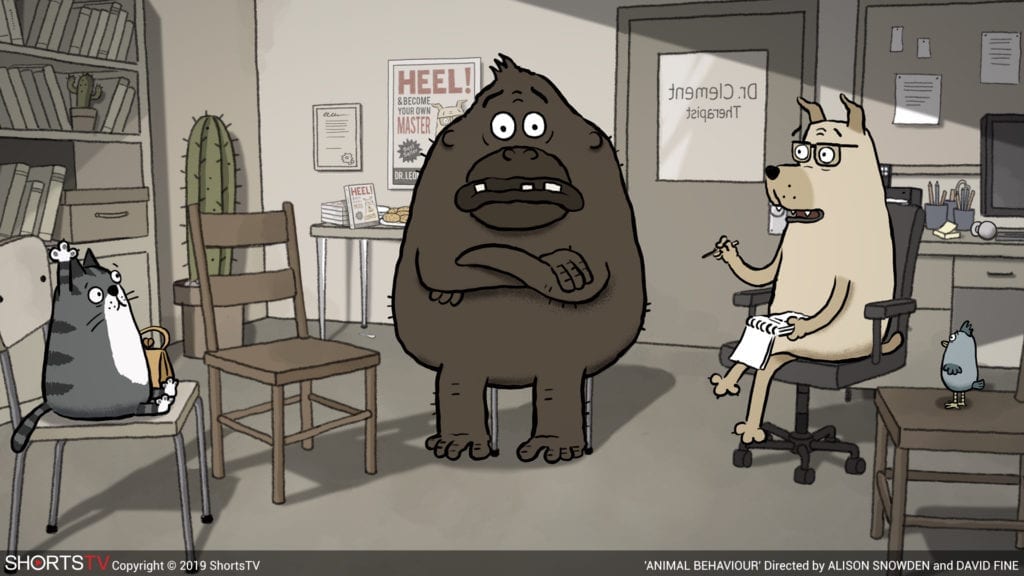 Animal Behaviour (Canada, 14 minutes, directed by Alison Snowden and David Fine) takes us into a group therapy session with a leech, a praying mantis, a pig, a cat, a bird, and a gorilla, presided over by a psychologist dog. Each animal talks of the angst involved in its behavior, which is normal for that animal, but seems totally inappropriate to the other group participants.
My reaction: It was fun, but not especially deep.
The animated short that has probably been seen by the most people is Bao (USA, 8 minutes, Directed by Domee Shi), since it played in front of Incredibles 2. A Chinese mom, alone while her husband works is feeling a bit down, until one of her dumplings comes to life, first as a baby and then growing through childhood, into a sulky teen, and eventually into a young adult which is hard for her to take, especially when he brings home his fianc?e.
My reaction: I really expect more out more out of Disney/Pixar. It was entertaining, and a times creative in its humor, but was lacking in the kind of human warmth that is so important to Pixar films.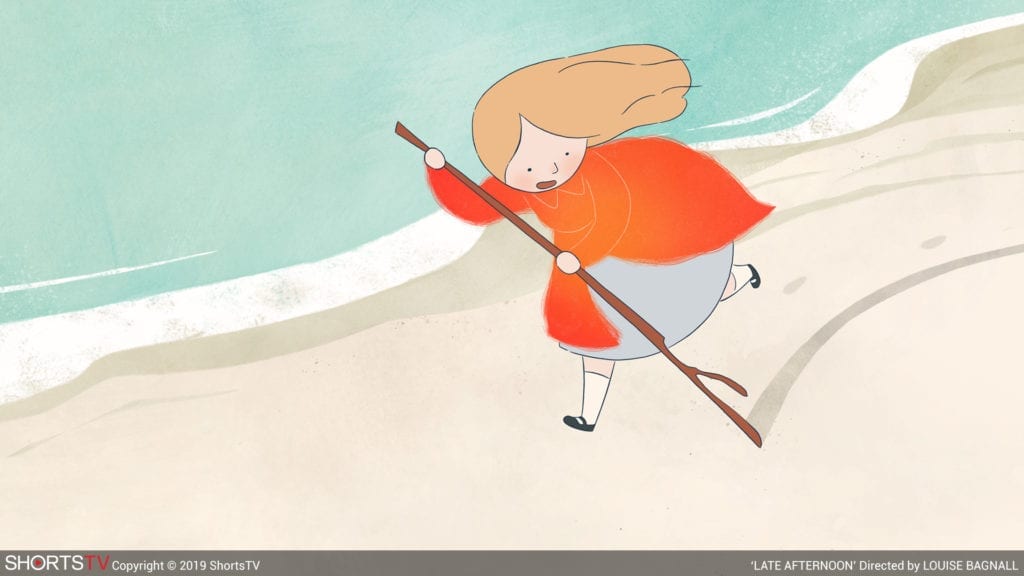 Aging and memory are the focus of Late Afternoon (Ireland, 10 minutes, directed by Louise Bagnall). Elderly Emily spends her day in a chair, but from time to time younger Kate brings her something (tea, books, photographs) that trigger her memory of long ago. Each memory is only there for a short time, and she is back to a kind of blank present. But those memories tells her who she was, and of the love that is within her.
My reaction: Even a short film can trigger powerful emotions. For me, Late Afternoon triggered a bit of grief. My mother died a year ago after being lost to dementia, so the way Emily touched her past was meaningful and familiar to me.
One Small Step (USA and China, 8 minutes, directed by Andrew Chesworth and Bobby Pontillas) tells the story of Luna Chu, a Chinese-American girl who dreams of becoming an astronaut. Luna?s father encourages her every step of the way as he repairs shoes. But there are difficulties Luna must overcome, and inspiration she must find and implement if her dream will become real.
My Reaction: I?m a sucker for father/child stories and this is no exception. While Luna has center stage, we see her father?s love constantly supporting her and helping her toward her goal. It?s a nicely done film. It is also my favorite of the five.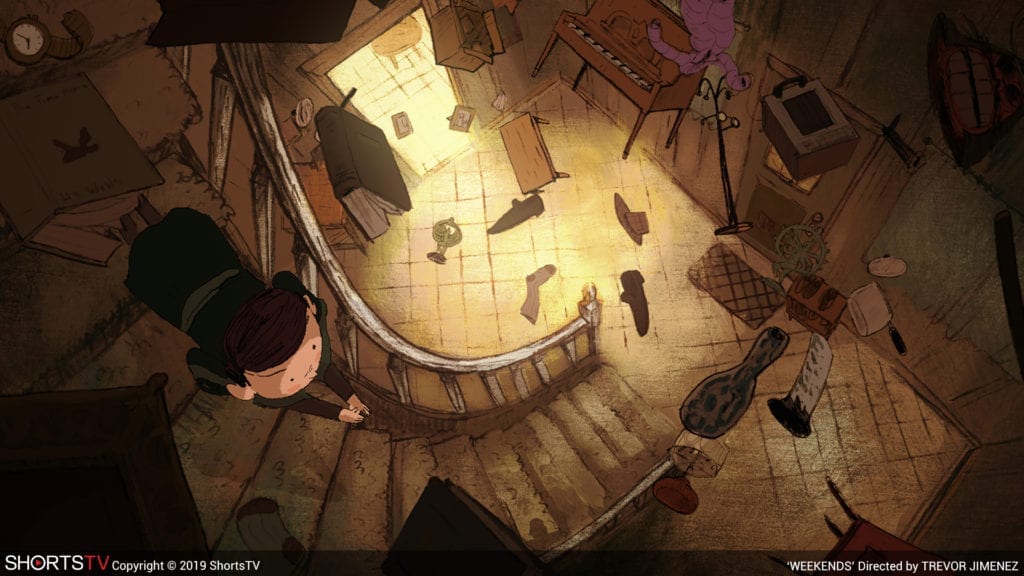 Weekends (USA, 15 minutes, directed by Trevor Jimenez) is the story of a boy who goes back and forth between his recently divorced parents. It?s different at each home. Although neither parent seems unhappy to have the boy, they are also not especially affectionate. The boy just seems like a bit of baggage the two parents continue to deal with.
My Reaction: This is a very grown-up film. Even though it is a bit understated, there is also an intensity when we think of the boy?s perspective of really not belonging to neither parent. The child in this film seems to feel a bit orphaned, even though there are two parents in his life. That may well be the way many children of divorce experience that situation.