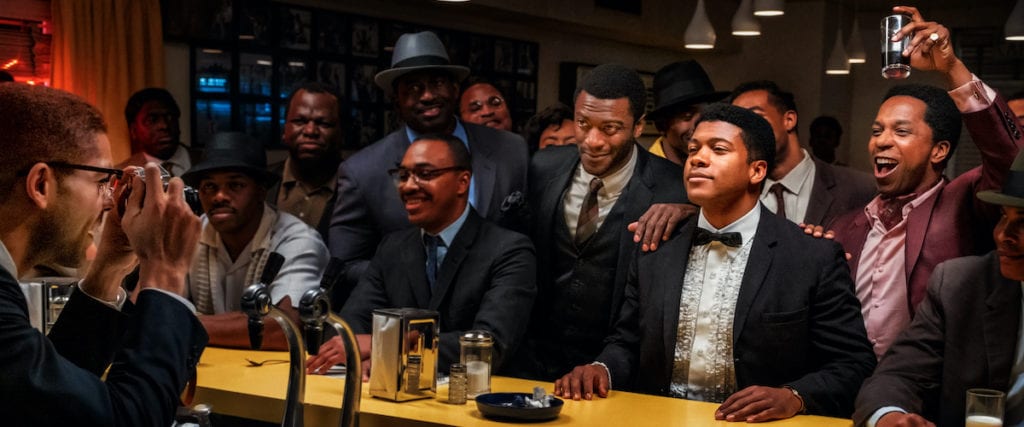 Regina King flexes her incredible directorial skills for the first time in a feature film by bringing Kemp Powers' stage play, One Night in Miami to the big screen (or little screen, as it were).
One Night in Miami is a fictional take on a meeting between real life friends, Malcolm X (Kingsley Ben-Adir), Cassius Clay (Eli Goree), Jim Brown (Aldis Hodge), and Sam Cooke (Leslie Odom Jr.) as they celebrate Clay?s title victory in 1964. At this time, these four very successful and world-renowned black men were at pivotal moments in their lives and careers.? Despite their stature, they continued to witness and experience the racism that was rampant in the 60?s, and still plagues us to this day.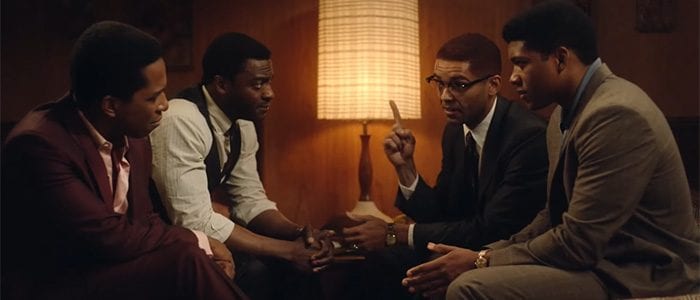 Malcolm X was at a crossroads with the Nation of Islam and was in the process of pursuing his own branch of the Muslim faith.? As adversity continued to rise, he was growing weary from oppression, including numerous death threats.? Even so, he continued to be as passionate as ever about his activism and was invested in helping Cassius Clay transition to the faith.??
Clay, a confident and free-spirited man, was now a world champion boxer, and was quietly practicing as a Muslim under the teachings of Malcolm X. He initially seemed timid about going public with his faith, and seemed to struggle when he finds out about Malcolm?s tribulations.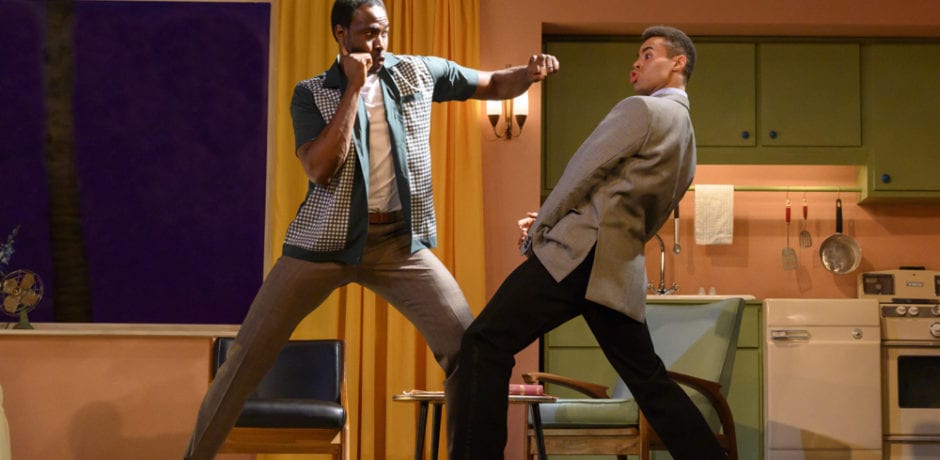 At the peak of his football career, Jim Brown was in the process of transitioning to acting.? We see a shocking hypocrisy with Jim?s backstory when he meets with a benefactor who is kind and welcoming to his face but then admits that they don?t welcome black people into their home.
Sam Cooke was the ultimate 60?s pop star who, according to Malcolm X, seemed to have his foot in the door of the white man. Malcolm took issue with the fact that Sam wasn?t using his platform to speak on the civil rights issues facing the black community.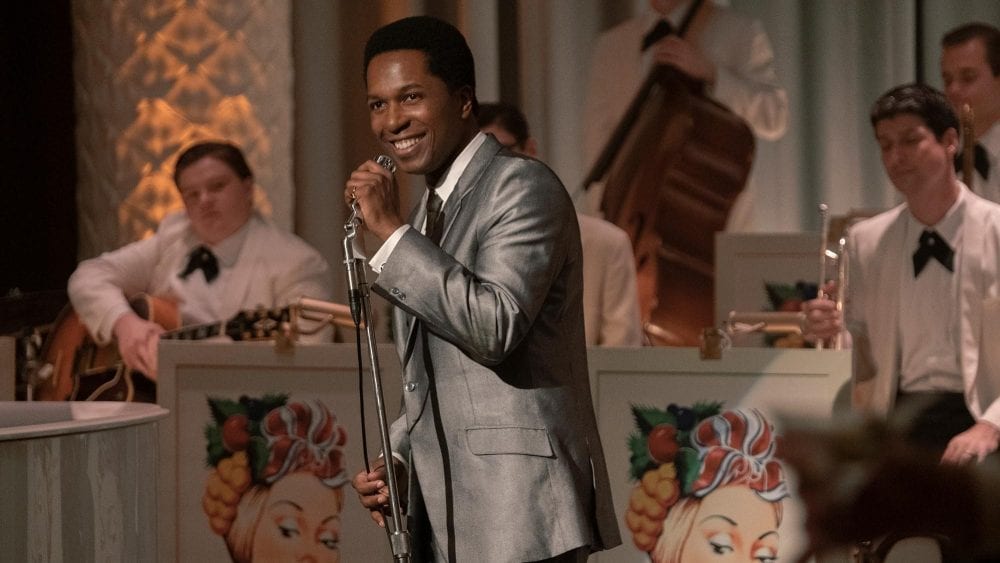 When these four men are in a room alone together, it sparks deep and passionate conversations about faith, civil rights, racism, and freedom.? As this was a stage play, we are blessed with numerous impressive monologues from each character.? This is an extremely emotionally driven piece and it certainly makes you think and compare the world they were living in with today's culture.
One thing that Malcolm X said that struck me was that there is no reason for anyone to be on the fence anymore.? There are literally people dying in the streets everyday.? Black people are dying everyday and a line has got to be drawn in the sand.? This is so shockingly relevant to society today.? This is unfortunately the world we continue to live in and the world that we must change.?
One Night in Miami was a very impressive film that is not only entertaining but extremely relevant and important.? Each performance was incredible.? From the footage I have seen of these men in real life, the acting was spot on.? They had great chemistry on screen.? You believed their friendship but you also believed their disagreements.? And perhaps we can take a note from these men in the way that they support each other, yet don?t hesitate to call it out when there?s an issue and a potential for growth.
One Night in Miami is currently streaming on Amazon Prime.