It's been a while since we had a good alien invasion film. And, with No One Will Save You, Disney+ has created a truly unique experience with boundless energy and enthusiasm that's worth streaming.
Written and directed by Brian Duffield, No One Will Save You tells the story of Brynn Adams (Kaitlyn Dever), an artistic young woman who has been alienated by her community. Although Brynn yearns to make amends with those of her hometown, she is saddened by the fact that she can only find solace alone within her childhood home. However, after being awakened in the middle of the night, Brynn discovers that she and her hometown are under the attack of an alien invasion. As she fights for her own survival, Brynn also must deal with the trauma within her own story as well.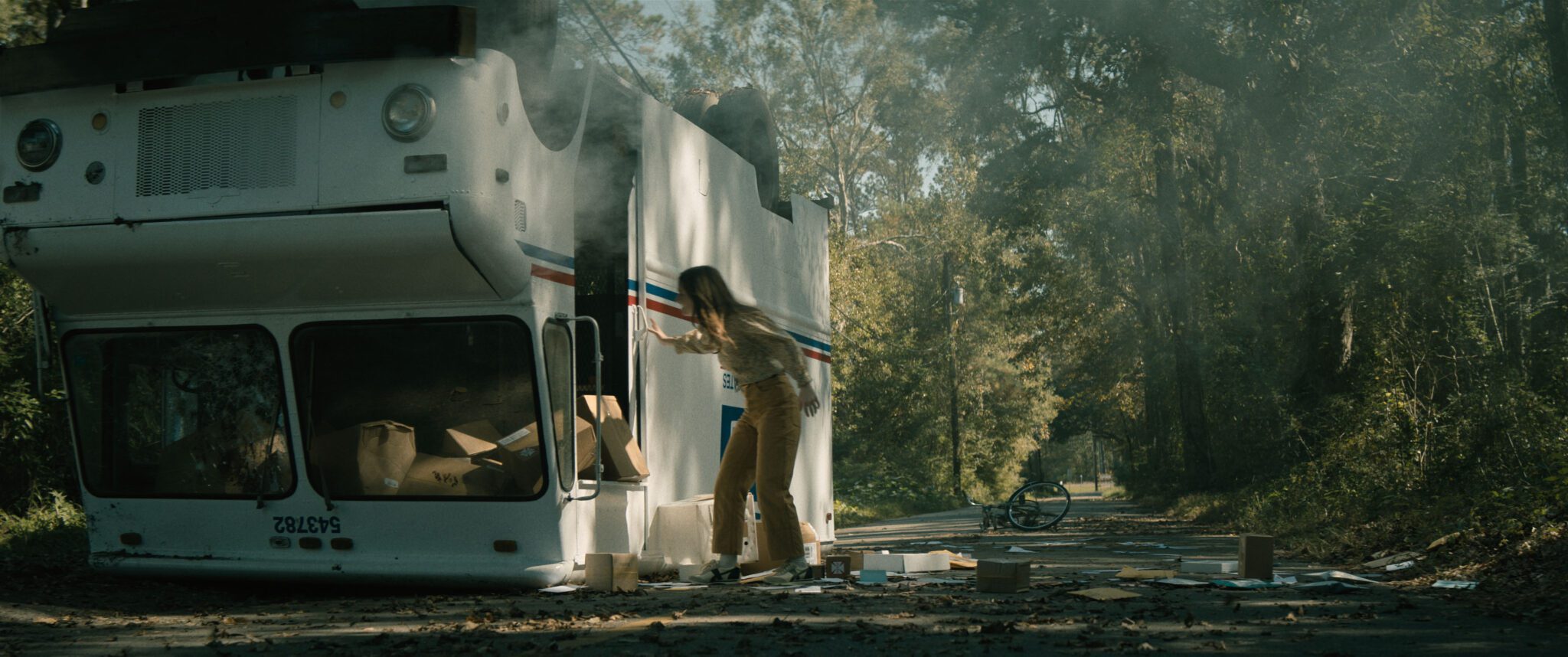 In Save You, Duffield creates a unique experience for the viewer. Clocking in in a mere 90 minutes, this is a film that moves along briskly, and never overstays its welcome. From the opening sequence, Save You throws the viewer into the action and refuses to let them breathe. Fueled with peril, Duffield never allows the camera (or his star) to stop moving. Fun and furious, You Will Not Survive is a story that feels as ominous as his title. When faced with the with death all around them, Duffield ensures that there seems to be a certain inevitability about the fate his characters on screen. Admittedly, there are moments when the film resembles a video game aesthetic. Each scene feels like a level that must be overcome with increasing difficulty, as Brynn scratches and claws her way through the terrors of her environment.
While this was clearly a film made on a budget, Duffield also makes good use of his special effects. Despite the CGI for the alien presence, Dever is constantly interacting with practical environments around her, giving credibility to her performance. (Personally, I felt that the scene with the refrigerator is particularly well orchestrated.)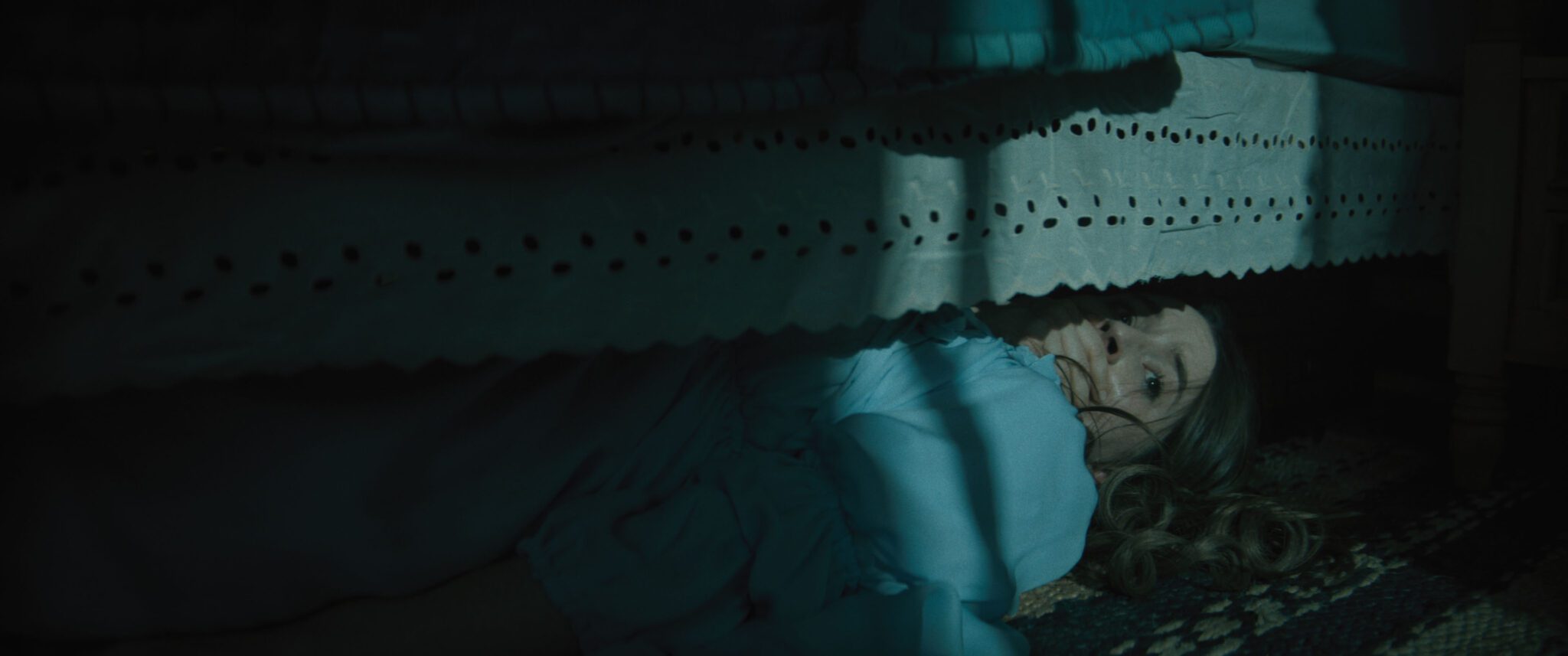 Admittedly, because there are few scenes to slow down the pacing, one might feel that Save You can become a little repetitive in places. However, Dever's enthusiastic commitment to the role is so much fun that one can't help but fear for her well-being along the way.
And all of this with (almost) zero dialogue.
Save You is not a film with grand speeches or long back stories. (There aren't enough breaks in the action to have them anyways.) Instead, we are meant to feel the film in the moment as it's happening in front of us. This allows Dever to focus on the physical aspects of her performance, forcing her to communicate her emotions through facial expressions. And, surprisingly, there's more than terror going on within the film.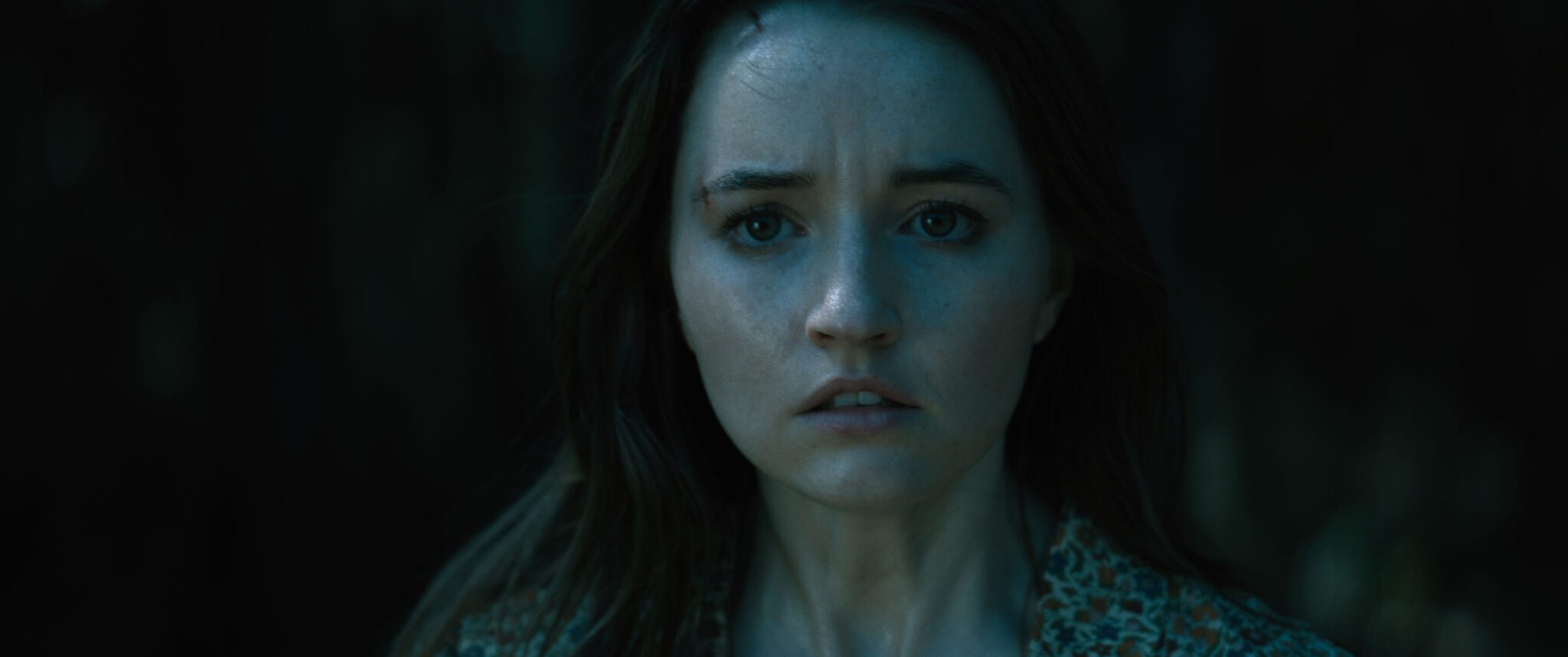 Despite its furious filmmaking, Duffield wants to give his character the opportunity to deal with her own emotional journey. In this way, the simple alien invasion story also becomes a metaphor for dealing with guilt and trauma. Although Brynn may be involved in a face-off with a deadly, alien race, so too does she run from her own feelings of hurt from the past. In this way, Brynna has both a physical and psychological trauma that she attempts to deal with at the same time. Without saying too much, this is very much a film about battling with the memories that haunt us yet still drive us forward.
With surprisingly little marketing, No One Will Save You is a film that may slip under people's radar. But, make no mistake. This enthusiastic sci-fi film is a delightful little surprise that one shouldn't run away from.
No One Will Save You is available on Disney+ on Friday, September 22nd, 2023.