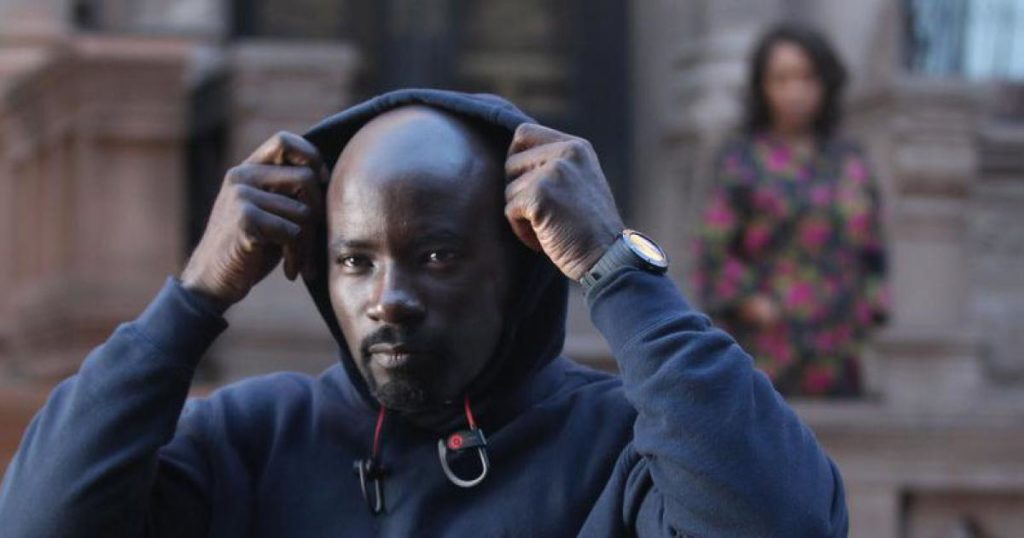 Luke Cage is misunderstood, especially by the powers that be. But in Netflix's latest original superhero series, Cage (Mike Colter) is actually the hero you'd want living in your neighborhood. He's the man with the unbreakable skin, the man with the steely gaze. He's all that stands between the good people of Harlem and those who do evil. With panache,?Luke Cage?delivers with a stylized mood brought on by its music and visuals, combining crime noir with superhero ideals to provide a singular form of entertainment.
Told in thirteen episodes, the first season of?Luke Cage?is about family, community, power, and purpose. When we meet Cage ?- post-Jessica Jones?– he's sweeping hair for Pop's (Frankie Faison) barbershop and washing dishes in the club of violent gunrunner Cornell "Cottonmouth" ?Stokes (the excellently restrained Mahershala Ali) in order to make ends meet. When violence bleeds over from the battle between Cottonmouth and other seedy elements, Cage is swept up in a river of violence and opportunity, left to choose whether he will use his powers for good or fly below the radar.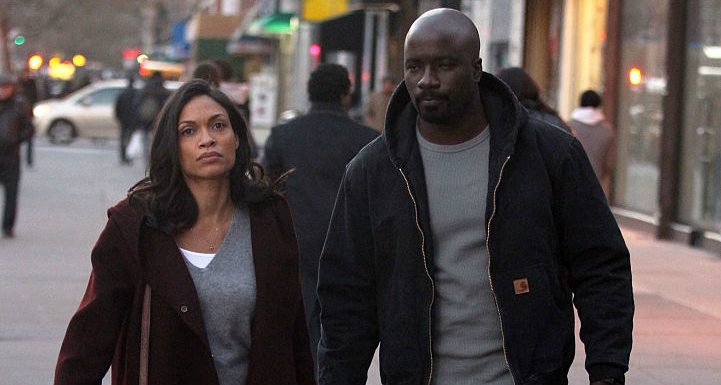 Unlike the other Netflix/Marvel matchups so far,?Luke Cage?begins with the immediate confrontation between Cottonmouth and Cage, but quickly spiderwebs out into various villains and situations. Yes, there's another snake-themed character in William "Diamondback" Stryker (Erik LaRay Harvey) who quotes Scripture while intent on killing, but there's also Cottonmouth's councilwoman cousin, Mariah Dillard, who wants to politically unite the various criminal elements; Hernan "Shades" Alvarez (Theo Rossi), a criminal middleman with connections to Cage's past who is even more snakelike than those with reptilian names; Turk Barrett (Rob Morgan), a petty criminal who connects the Marvel universe back to?Daredevil; Seagate Prison's chief officer Albert Packham (Chance Kelly), and various other villains from the past and present of the Cage universe.
But this isn't solely – even primarily – a superhero show.?Instead, it's a hardboiled criminal exposition about those issues that plague our culture today, from the casual violence of those in power to the racial relations that breakdown?within communities of the same race. And we see that most clearly in the role of Detective Misty Knight (Simone Missick), who casually enters into a romantic relationship with Cage and later ends up as his biggest advocate, knowing the character of the man himself.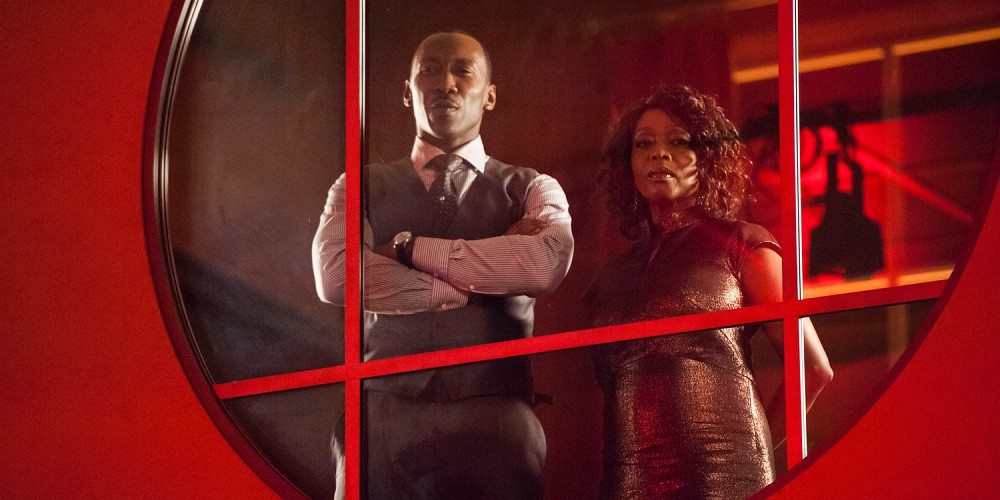 Through Knight we see the way that expectations are placed on strong black men without respect for who they are and what they could be, and on strong black women who dare to wade into the police force without receiving equality even while their lives are on the line. The social dynamics – the inequality of life – are played out in a way here that seems realistic because of Cage's more 'normal' persona. Thanks to the well-crafted script and balanced action, we can see the way that the two fight through- just don't think this is solo individuals doing it on their own, because community is huge.
Thanks to advice from Matt Murdoch's pal Claire Temple (Rosario Dawson), Cage goes from avoiding the spotlight to issuing statements like, "This is my cross to bear, because no one else can do it." We see the change in the way that Knight refuses to let go of her stance as the arm of righteousness when she tells an Internal Affairs investigator, "I don't just seek justice; I stalk it." These are people who are facing real-world evil, and still refuse to let go of what could be good because they see the value of those around them, and recognize their own gifts.
The 'what could be', the 'what is', and the 'what was' all collide in the narrative arc of the first season of?Luke Cage.?We see the past life of Cage's play artfully out through memories, while hearing from those who knew him?about what his life pre-Seagate looked like. ?We see in various viewpoints what it looks like for Cage to positively impact his community for good, even in the midst of great personal loss, and understand that mixed into the political and social DNA of this show is a message that #BlackLivesMatter – that the lives of each person matters to the good of the community. ?We see it in the heroism of our protagonists, and in the dirty politics of its villains – who go so far as to sell weapons citing 'black fear' and taking less-than-veiled shots at gun lobbyists and the image of black violence against white cops. While Hell's Kitchen might have a masked savior, Luke Cage proves that Harlem needs a leader?and a?willing servant who plans to stand for every man because he is an every man.
Carefully doling out superhero specialized effects when needed,?Luke Cage?is the kind of show that will draw in non-superhero fans if they'll give it a chance. It's asking major questions about what life looks like – if money and power really trump righteousness, if vigilanteism is part of our DNA (not just in those who wear masks or badges), and if people can really change. It's asking us to consider how we determine who's right, who has the power and who should have it, and what it means when we find ourselves seeking a savior, a hero, and refused to acknowledge that maybe we need to change ourselves, too.