?The knee signifies the capacity to let go, give way or even retreat since it is a joint that only allows backward flexion. Pain in the knee suggests that one has difficulty accepting an event in one?s life, and healing proceeds along the same psychological path.?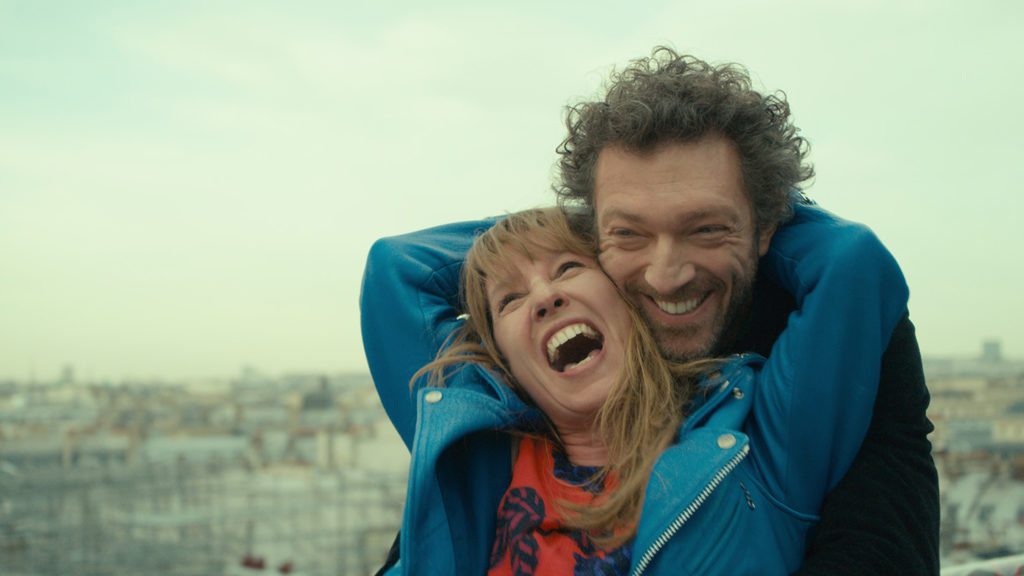 My King opens with a skier heading downhill past other skiers until she skis out of the bottom of the frame, but not back into the frame. Tony (Emmanuelle Bercot, who won the Best Actress Award at Cannes for the role) is a young lawyer. When she is injured in a skiing accident she is admitted to a rehab facility. On intake she meets with a woman who asks her to consider that the knee injury may actually be a way of moving on with other areas of her life that she has not dealt with. The film moves back and forth between her time in rehab and her memories of her passionate and turbulent relationship with her now ex-husband Giorgio (Vincent Cassels).
That relationship begins when Tony makes a move on Georgio in a club. They are soon very much in love and rushing towards marriage and eventually parenthood. There are many happy times. But we also see the ways that Georgio can be manipulative and psychologically abusive. Their relationship is filled with passion?both sexual and emotional. But that passion, while it brought them together could also destroy them. In the initial interview at rehab, Tony explains her skiing accident as probably going too fast and her skis got tangled. That is also a good description of her relationship with Georgio.
As she goes through rehab Tony is at first totally dependent of painkillers and staff. Bit by bit she gains strength and confidence. There are setbacks along the way, just as her emotional growth in breaking with Georgio had setbacks. The film provides an example of how emotional and spiritual traumas must be dealt with?must go through their own form of rehab?just as with physical injuries. Even if it is a painful process, it can allow people a new life.
Photos courtesy of Film Movement