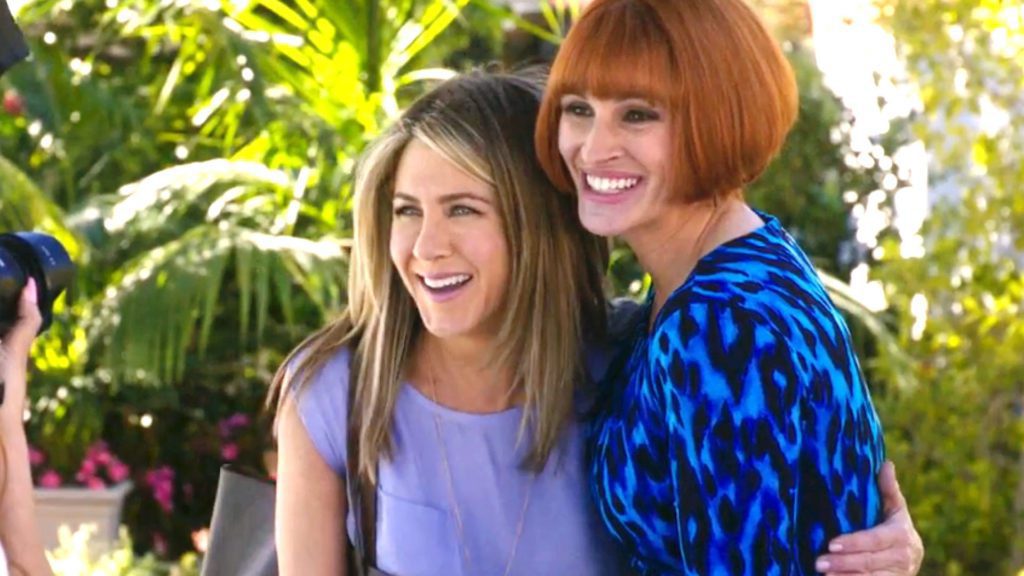 Pretty Woman. Dear God. The Princess Diaries.?Before he was the director of the "Day" movies (Valentine's Day, New Year's Day,?and, now,?Mother's Day), Garry Marshall (1934-July 19, 2016) was a romantic director of epic proportions. In fact, his?Runaway Bride?film is part of my marriage narrative, but that's a story for another day! Now that this director of powerful ensembles is gone, we are left with the finality of?Mother's Day, out August 2 on Blu-ray and DVD.
As has been the pattern in the previous "Day" films,?Mother's Day?finds us exploring the lives and relationships of several people, in this case, all people examining their role in relation to 'mother.' The divorced mother of two,?Sandy (Jennifer Aniston), sees her life compared to that of the younger woman that her husband has recently married (Shay Mitchell). Julia Roberts' Miranda gave up her child for adoption, and now, Kristin (Britt Robertson) finds herself encouraged by Jesse (Kate Hudson), who has issues of her own, to find Miranda – days before Kristin's wedding. Jason Sudeikis, Hecto Elizondo, Timothy Olyphant, Margo Martindale, Jon Lovitz, and Jennifer Garner also co-star.
While?Mother's Day?is no deep epistle to love, and it can't be given its scattershot stories, it does have moments of humor and heartfelt joy to share. (I'm not just talking about the Gag Reel.) Fans of films will love it – others will… not. But it's hard to argue with Marshall's formula, the acting chops of those assembled here, and the gentle reminders of the importance of family.