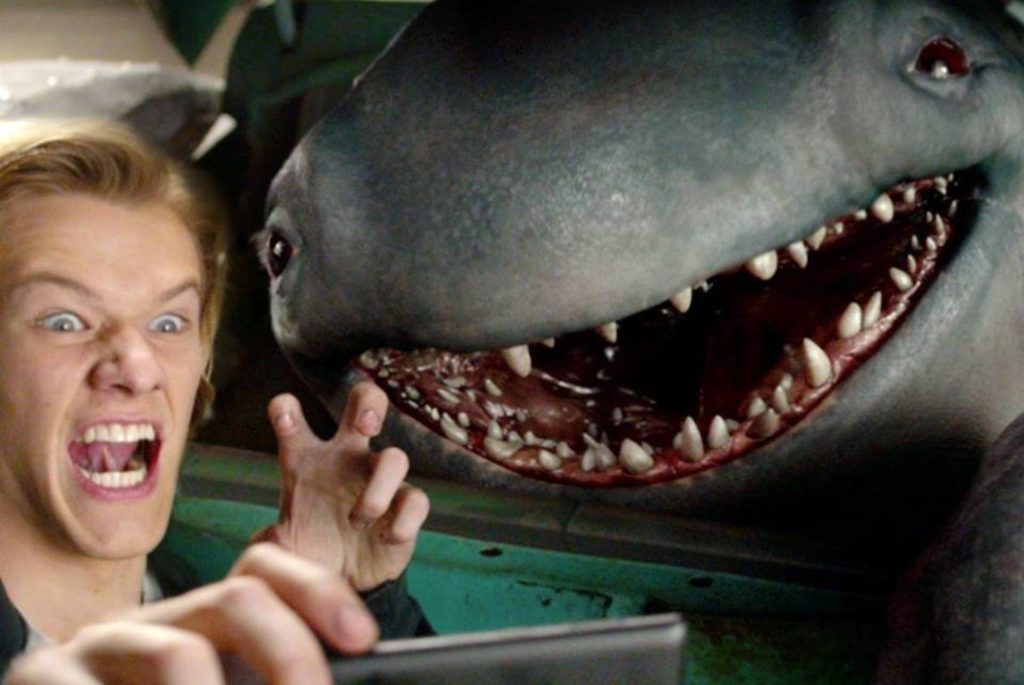 In the latest family fare from Jonathan Aibel and Glenn Berger (Trolls, Kung Fu Panda?trilogy,?Alvin and the Chipmunks 2?and?3), Lucas Till (MacGuyver) plays Tripp, a high school mechanic who discovers a subterranean creature he nicknames Creech, who drinks oil and lives in the hood of his truck. Displaced by the fracking operation run by Tenneson (Rob Lowe) and chief geologist Jim Dowd (Thomas Lennon), Creech and several of his family members find themselves hunted. Will Tripp and a gaggle of unlikely sidekicks be able to save them?
While Tripp is trying to pass high school – with help from his tutor/maybe future girlfriend Meredith (Jane Levy) – but he'll need help from his paraplegic boss (Danny Glover), his mom's boyfriend who is also the local sheriff (Barry Pepper) to defeat Tenneson's violent enforcer, Burke (Holt McCallany), before Burke kills Creech's crew. With some funny moments and slapstick elements, the tension doesn't get too deep for the kiddos, and the feel-good, pro-Earth, anti-xenophobic message of the film rises.
Tripp proves to be more than the sum of his grades, and Creech has plenty of his own save-the-day potential. Overall, it feels like?Race to Witch Mountain?or a less tearful?E.T.?For a name that invokes Gravedigger and mud, I thought this was a fun one.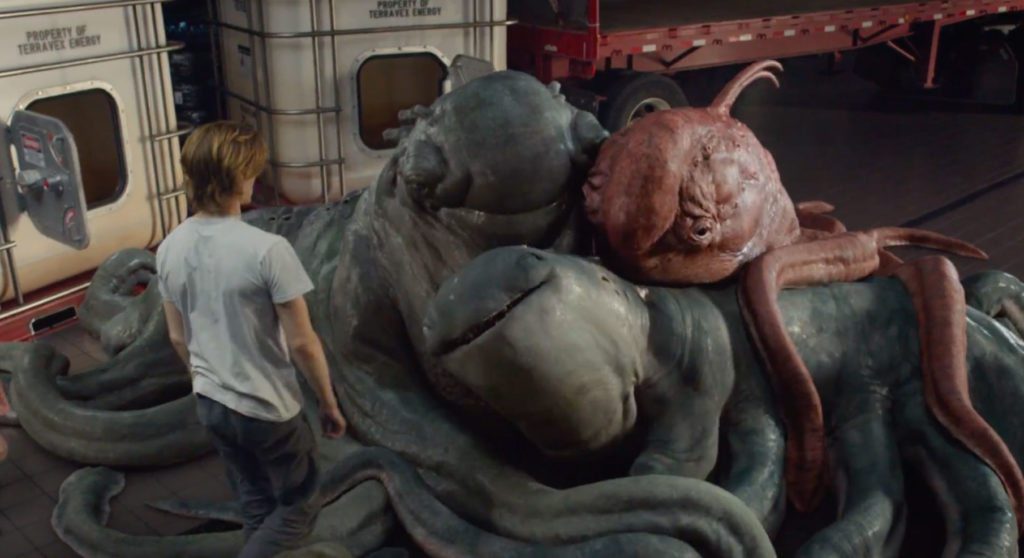 Monster Trucks special features include "Who's Driving the Monster Trucks?", a look at the "Monster in the Truck," creating the Monster Struck, a gag reel, deleted scenes, and production diaries.?