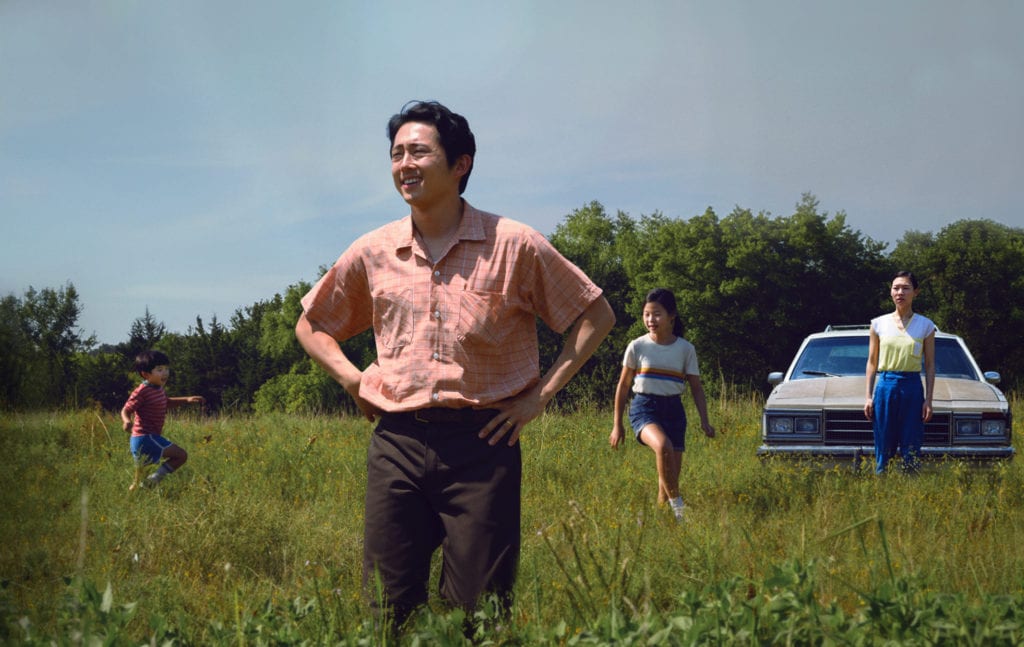 Set in rural Arkansas,?Minari?tells the story of Jacob (Steven Yeun) and Monica (Yeri Han) Yi, a Korean American couple in search of the American Dream. Travelling with their two young children, Jacob purchases a farm with the intent of growing Korean vegetables and selling them to vendors for profit. However, as the realities of starting a new business begin to surface, the Yi?s struggles to make ends meet and they must make some tough decisions about how they intend to survive as a family.
Written and directed by Lee Isaac Chung (Abigail Harm),?Minari?is a beautiful, honest and often funny film that sheds much needed light on the immigrant experience and the biases that they face along the way. Though the story is fictional, this is a film that?feels?real. Told with honesty and love, Chung weaves a narrative that?tells the story of one family at a specific place and time but also sheds light on the immigrant experiences of many others. As strangers in a strange land, The Yi family are in desperate need of support but remain unable to find what they need. In an effort to depict this struggle visually, Chung effectively bleaches the film with a dry colour palette, bringing to life the barrenness that the Yi family is experiencing both as farmers and as a family. What?s more, without giving any spoilers, Chung continues to use this dryness and heat thematically throughout the course of the film as tensions mount between the family until they finally erupt.
As frustrated father Jacob, Yeun?s stellar performance drives the narrative with his passion and ambition. To counterbalance her husband?s determination, Yeri Han provides much of the emotional grounding of the film as the loving but exhausted Monica. Whether they?re pulling apart or spending intimate moments together, Yeun and Han have incredible onscreen chemistry together, giving the film a feeling of honesty and authenticity. While their relationship may anchor the film,?Minari?features solid work from its entire cast, including youngsters Noel Cho and Alan S. Kim who bring an innocence and energy that light up the screen.)
In many ways,?Minari?exposes the fragility of the so-called American Dream. Having moved to Arkansas to build their farm, the Yi family believes that it?s only a matter of time before they find success in this ?land of opportunity?. However, it soon becomes clear that Jacob?s dreams for his family seem na?ve held up against the realities that they face.?From unexpected delays in their shipments to blatant racial inequality, Jacob and Monica begin to crumble under the pressures of achieving their goals. For Jacob, his dreams of becoming successful become all consuming. For Monica, they seem a distant pipe dream. Although they have been led to believe that the world would fall at their feet with hard work and determination, they soon come face to face with the toxic realities of poverty and racism that prevent them from realizing their ambitions.?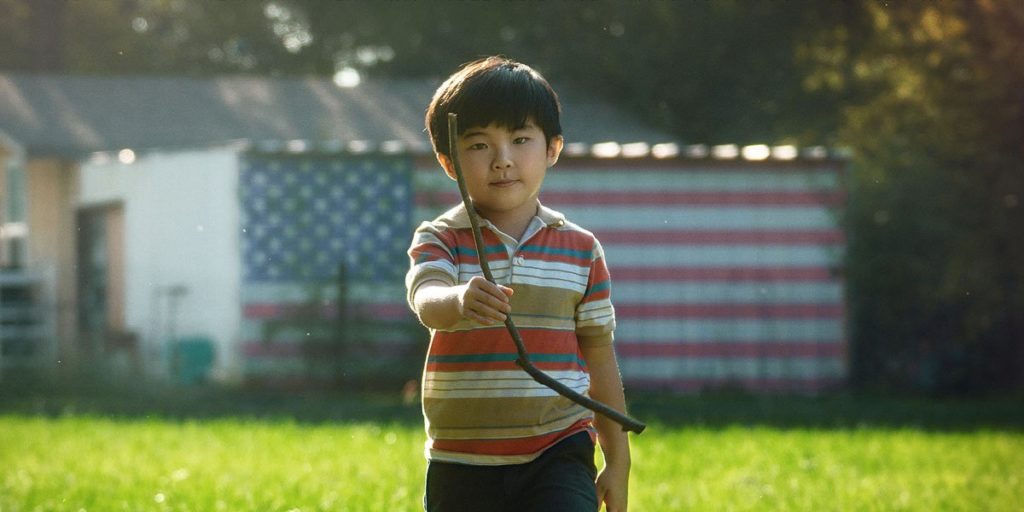 As an honest depiction of the immigrant experience,?Minari?is a film about what it takes to [literally] plant roots for the future, even when the soil is hard to manage. Taking its title from the resiliency of minari seeds, the film explores what it truly means to find success when financial windfall seems impossible. For the Yi family, hard work and sacrifice may be embedded in who they are yet to what end? Faced with circumstances stacked against them, Jacob and Monica?s struggle forces them to re-examine their priorities. In doing so, the couple has the opportunity to discover what it means to experience hope in a dry season of life.
However, even though the film focuses on the struggles they face, there's a sense of joy embedded within the film, even in the darkest of moments. Moving and heartwarming,?Minari?recognizes that true success lies not what we value but in who we value (and who values us). Just as families can fight to survive, they too also experience moments of levity in the midst of their struggle. What?s more, these brief glimpses of joy can often reignite the sparks that seem to have been extinguished by life?s burdens so long ago. As a result, while the Yi family may have moved away from the place where they once lived, moments like these become the foundation for their true home wherever they may be.?
Though the story of the Yi family may be fictional, Minari serves as a reminder that the struggles inherent to the immigrant experience are real. Set in the scorching Arkansas heat, Chung?s story speaks to immense challenges faced by those who wish to begin a new chapter of their lives, especially when they cling to a Dream that never really existed. Even so, despite the tensions that may erupt, Chung imbues his film with an endearing sense of hope. Sparked by joy in one another, Minari never forgets that home begins and ends with those we love.
Minari is available in theatres and on PVOD in the US on Friday, February 12th, 2021