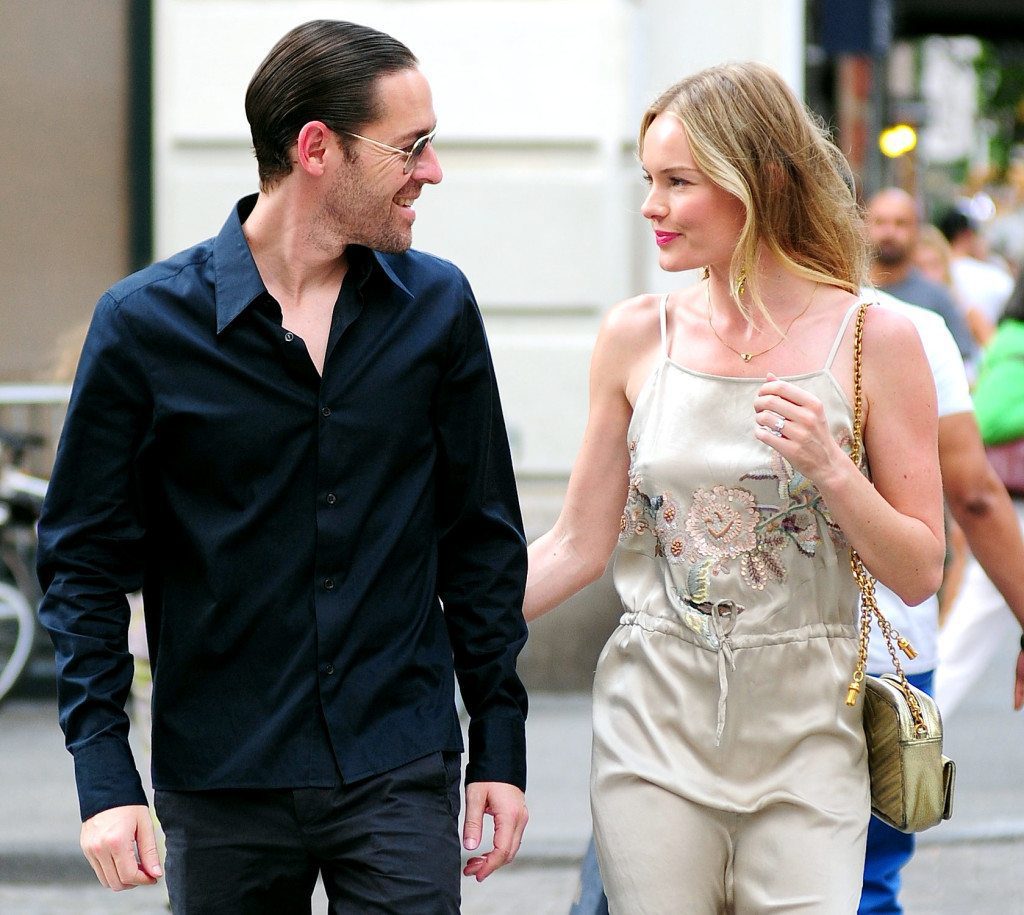 In August, over the course of seventy-two hours, I watched the fascinating (and creepy) thriller?Amnesiac,?followed by?the based-on-a-memoir biopic 90 Minutes From Heaven. I quickly realized that even though?the two films were wildly different, they both starred the effervescent Kate Bosworth under the direction of her husband, director Michael Polish. So, I did what any inquisitive film critic would do.
I stalked Michael Polish and Kate Bosworth on Twitter.
Looking at that sentence in black and white, it resembles the vibe of ?Amnesiac more?than that of?90 Minutes In Heaven.?Still,?Polish graciously?worked to set up the phone call. Would a movie star and a top-flight director?really?volunteer their time to discuss their films, I wondered, having been stood up by lesser lights who never actually showed up?
Just a few weeks later, I found myself talking with the couple from their home in Montana. An hour later, we had covered both of their aforementioned movies, the Dallas Cowboys, graphic novels, and future projects. Call me convinced: Polish and Bosworth love each other deeply, and are wildly passionate about what they do.
On the way home from Ann Arbor, Michigan, after shooting a television series for Crackle, Polish proposed that they drive across the high line states on their way back to Montana, and share the story of 90 Minutes in Heaven?with journalists in small towns along the way.
90 Minutes In Heaven?is the story of Pastor Don Piper, who was killed in an automobile accident in 1988 but who came back to life hours later. Coming soon to theaters (September 11), the film stars Hayden Christiensen as Piper, and Bosworth as his wife, Eva. I asked the couple if working together was hard, and they were quick to share that they loved the collaboration. "I think we're doing two different things," Polish said. "The main projects we're working on rely on each other's talents. I can't do what she does!"
In?Amnesiac?(available now On Demand), Bosworth plays the Woman who holds the Man (Wes Bentley) hostage, while trying to create (or recreate) the idea of family dynamics she longs for. It's violent, chilling, and ultimately more psychological than the average thriller being churned out lately. As such,?the camera lingers on Bosworth as the central actor in a film that messes with our minds, just as?90 Minutes?challenges our expectations of reality and faith.
So with?90 Minutes?and?Amnesiac?, how did they actually end up on the same film? "Kate was sent?Amnesiac?and looked at it for awhile, and approached me about whether or not I was interested," Polish remembered. "With?90 Minutes, I received the book and asked her if she was interested in [playing Eva]. Because Don's book doesn't have as much to do with her perspective, I gave her?Eva's book,?A Walk Through The Dark."
The dynamics between the Pipers are the force behind the film, shown in the weeks and months after Don's body is crushed in a horrific car accident. Pronounced dead on the scene, Piper comes back to life after a passing minister prays for him, but his rehabilitation is physical, mental, and spiritual. It's not your 'typical' docudrama or faith-based film, but it is a powerful narrative.
Showing everything that made the story incredible and captivating was hard, given the extent to which most of the experience Don had was only witnessed by him. "We tried to hone in on their unique experience in one and a half hours," laughed Bosworth. "It's hard to convey all of the feeling they had through their six months or so of dealing with Don's recuperation. Eva dealt with her husband for all of those months, grunting, not speaking, not looking at her. This wasn't the man she married, and it was hard to deal with. But in the moment when he finally shares with her what he experienced in heaven, she told me that she felt this incredible relief."
"There was a burden Don wasn't able to share, and when he finally did, it helped Eva understand why he had treated her that way. I think it was a relief, a stress removed, for both of them and their whole family.
When I mentioned that the film showed how powerful of a role Eva played, that in fact, I thought?she?was the hero of the film, Polish pushed back, gently. "It's amazing to be with Don and see all of the pain he must have been through, and is still going through all these years later," he shared. "I don't know that he ever saw me but I watched him get in and out of the car, and it would take him twenty minutes. He was always in pain but he never complained. What he deals with on a regular, daily basis, and then to be pushed into the spotlight, he's just incredible."
"Hearing Don's story, it's obvious that he has seen something so wonderful that he'd rather be there in heaven than here," Polish continued. "Every day, he wants to be in heaven. For someone so loving and honest to share that story and be vehement about wanting to go back, it makes it real. But it's my job as the director to convey it legitimately, not to prove that it's true."
We bounced back and forth between 90 Minutes?and?Amnesiac?throughout our conversation, but having seen both so close together, I couldn't help but see some of the similarities. "You are probably the only journalist to have seen them both like that!" exclaimed Polish. "The characters in both films have this perspective that forms their reality. Movies are about make believe but you alter reality as soon as you make the first edit. I get to play the painter and create this world, based on the psychological perspective in the person's head that allows their actions to speak for themselves."
"The Woman in?Amnesiac?is trying to create her own reality from her own 'religion' or belief system, I'm sure she would yearn to have the sort of family dynamic that the Pipers did in the film."
"Don would probably say he was held captive to some extent, like Wes," interjected Bosworth, and we followed the train of thought until we explored moments that I deem 'spoilers' and can't share here. It should be noted that the two are self-aware to know what they risk by making a film that some would categorize, label, and box in as "faith based."
"There's definitely a stigma because films that have come before this one have allowed preaching to overshadow the craft," Polish mused. "We think that the cinematography should embrace the message, so for me, it's not as much a Christian movie as it is a movie that has a Christian as its central character."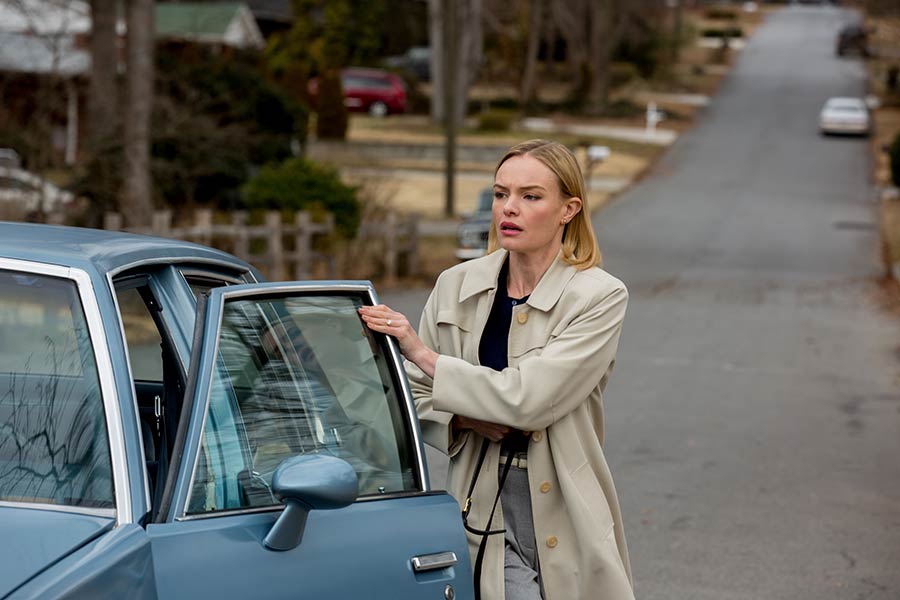 I admit that I was psychologically flinching at the thought of watching another film where someone told me how they viewed heaven, citing?Heaven is For Real?as a film that hadn't quite captured my attention positively. Polish was quick to point out that he'd had the same qualms about making a film like?90 Minutes.
"I had that moment, that thought, every time I went to put that part of the story into action," Polish said. "There's a version of heaven I think of sometimes, in Montana, with Kate on one side of a white picket fence with a glass of whiskey telling me how happy she is to see me, but I think that's the director's Manifest Destiny."
"I didn't want it to be a Hallmark card, but I wanted there to be a beautiful vagueness about it. I think there's a responsibility to scripture and people's understanding of it for thousands of years. Honestly, I wanted to portray the greatest family reunion possible, just one that?might not be as physical as we'd imagine it."
Family. Faith. Filmmaking. These are things that define the Polish/Bosworth marriage, not just of two people, but of ideas and collaborations. They haven't followed the?'typical' Hollywood journey; their path to getting to this moment is just too original. They're making decisions about what to star in or direct, what to produce and make for themselves, based on their experiences and where they've come from, and what they've learned together.
Bosworth was born in Los Angeles, moved around to wherever her father's job in retail with Talbot's took them. By ten, she was in Connecticut; through high school, she was educated on the south shore of Boston. Deferring an offer from Princeton to follow her acting dream, she auditioned for various gigs at eighteen in Los Angeles and landed?Blue Crush,?Wonderland, and a little film called?Superman Returns.?Polish and Bosworth met during the filming of?Big Sur in 2011, based on Jack Kerouac's novel about his (mis)adventures with Billie Dabney. Polish directed and Bosworth starred as Dabney to Jean-Marc Barr's Kerouac, but the two discussed enough of their craft on and off set to begin a deeper relationship.?Polish?had already made his mark at Sundance (Northfork) and written a book called?The Declaration of Independent Filmmaking,?and their passion for filmmaking cemented the bond.
Married two years ago in August, the two now split their time between a home in Montana next door to Polish's family and Los Angeles.?Somehow, Montana isn't the normal place for Hollywood types, but that didn't stop these two from calling it home.?While Polish's father, a retired pilot, was born and raised in Montana, the two moved into a house next door recently, and now exist in what Bosworth joked was the family compound.
"It's important for us to gain a perspective outside of the business," Bosworth said. "We have to be able to see the forest for the trees, to gain a pure perspective of life and clear our minds. That's hard to do in the midst of the tornado."
Now, the two of them will spend the next few weeks promoting?90 Minutes In Heaven?and preparing for the various projects awaiting them this fall. Bosworth has wrapped shooting on?The Art of More?with Dennis Quaid; Polish is working on developing the script for a film based on The Year of Fog. I had to ask then, doesn't the weight of these heavy characters ever bog their relationship down?
Bosworth laughed, while Polish shared, "We have a lot of humor in our family. Even in a film where there's a bucket of blood, our joke about?Amnesiac, the minute we yell 'cut,' we can go back to being more playful. We know we're making entertainment and we can balance what's serious with the humor."
So, how about moving forward? Will we see them work together again? Can I dare suggest that Bosworth do another superhero film with Polish directing? "I would love to do something like that!" Polish said, warming to the topic. "I don't know if they'd go for it, but I'd like something like Alex Ross'?Kingdom Come. They seem to be moving younger and younger, but maybe they'll get tired of it and decide to use this treasure of superheroes as they've aged. Of course, we had the funny version with?The Incredibles, right?"
"I liked?The Vigilante," Polish continued, "and?Concrete. I love the artwork of those comics that have beautiful ways of telling their stories."
But would Bosworth re-up, play a Lois Lane or superhero again?
"I always look for characters in any genre who are intriguing," she replied, carefully. "I don't want anything two-dimensional, but I'm looking for characters more enriched, and grounded in a world that could be."
"I like realistic fairytale worlds, that you could actually imagine going to; we both like the work of Neil Gaiman. I loved the idea of magic as a child, of the stories of Walt Disney, and I think that's why people still like the movies."
I'll be the first one in line when they make that movie, whatever it is, and having spent some time with this rare Hollywood couple, I'll be rooting for them to ride off into the sunset together.
Happily ever after.