"Life's but a walking shadow, a poor player that struts and frets his hour upon the stage and then is heard no more: it is a tale told by an idiot, full of sound and fury, signifying nothing."
Macbeth is one of several plays by Shakespeare that could easily remind modern audiences of Game of Thrones. It is a story of scheming, betrayal, brutality, ambition, revenge, and murder. There is also an element of fate that propels the characters into the actions that bring both glory and destruction. For those who may not be familiar with the story, Macbeth, a Scottish warrior gains glory on the battlefield. After a group of witches inform him that he is to become king, his wife goads him to kill King Duncan who has come to honor Macbeth. Once he assumes the throne, opponents must be silenced. More prophecies are brought forth. In time everyone turns against him.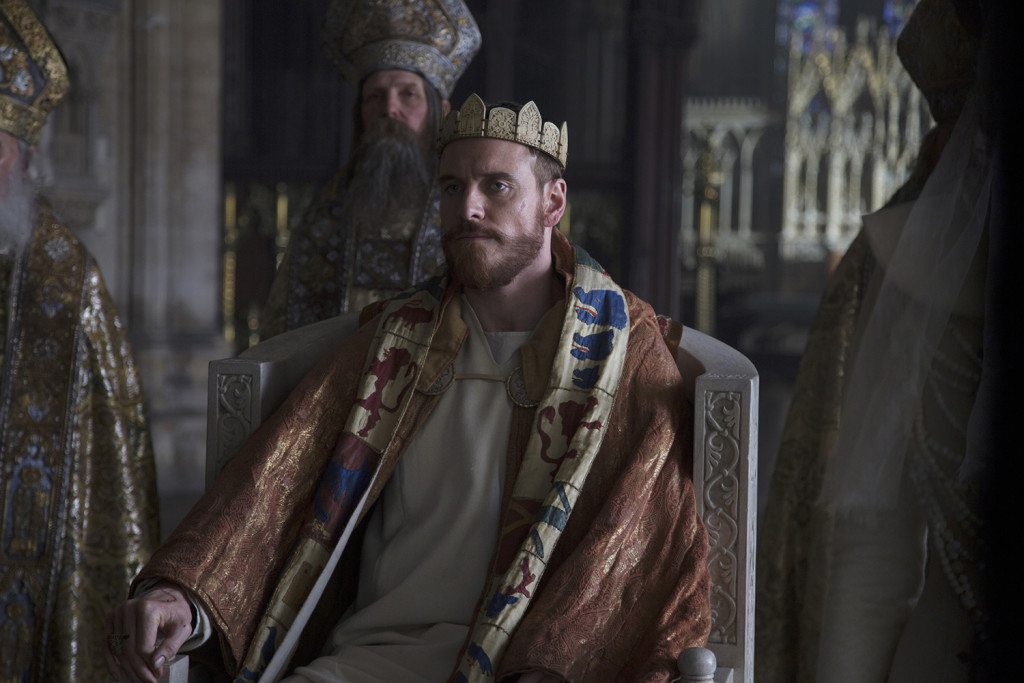 The latest film adaptation of the Scottish Play is directed by Justin Kurzel and stars Michael Fassbender as Macbeth and Marion Cotillard as Lady Macbeth. They have kept the story in the original historical period, rather than giving it a more modern spin. (I don?t object to modern renderings, but I think this story works best set in the feudal period.) That setting allows for a very dark and sullen atmosphere. When the Weird Sisters make their appearances there is an eerie aspect as well. Visually the film does a great deal to set the mood for the film.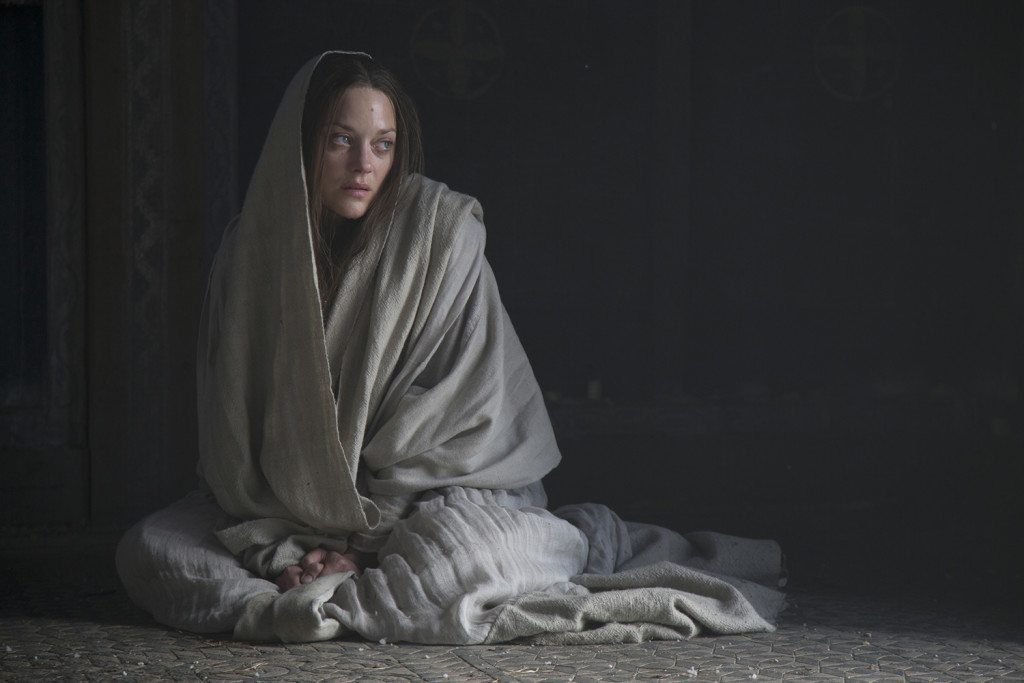 Shakespeare can be off-putting for some because of the language. Sometimes it may help to read at least part of the play to have the language in mind before seeing it performed. The advantage the filmed version of Shakespeare has over stage versions is the intimacy the camera and editing can provide. And Kurzel does not let us stay at a distance from this story of woe and destruction.
Like many of Shakespeare?s plays, there is a timelessness to the story. That is why adapting those plays to other time periods often works well. In Macbeth we may easily see very modern ideas of ambition and the way tyrants are willing to do despicable acts to seize and hold power. Like Macbeth, they may believe it is their destiny to rule.
This story also brings forward the idea of morality and how death may or may not bring meaning to life. The quote above is part of Macbeth?s thoughts when being told of his wife?s death. We are left to consider if life is merely our ?hour upon the stage . . . full of sound and fury, signifying nothing.? Perhaps the kinds of ambitions and greed that drive Macbeth in this story by their nature cut him off from any kind of meaning for life other than what he can grab for himself. Then the idea that we all must die means that it was all for nothing. Do we find more meaning in the hope that what we do may live on in the lives of others? Do we find more meaning in faith that teaches of a God who loves us?
Photos courtesy The Weinstein Company