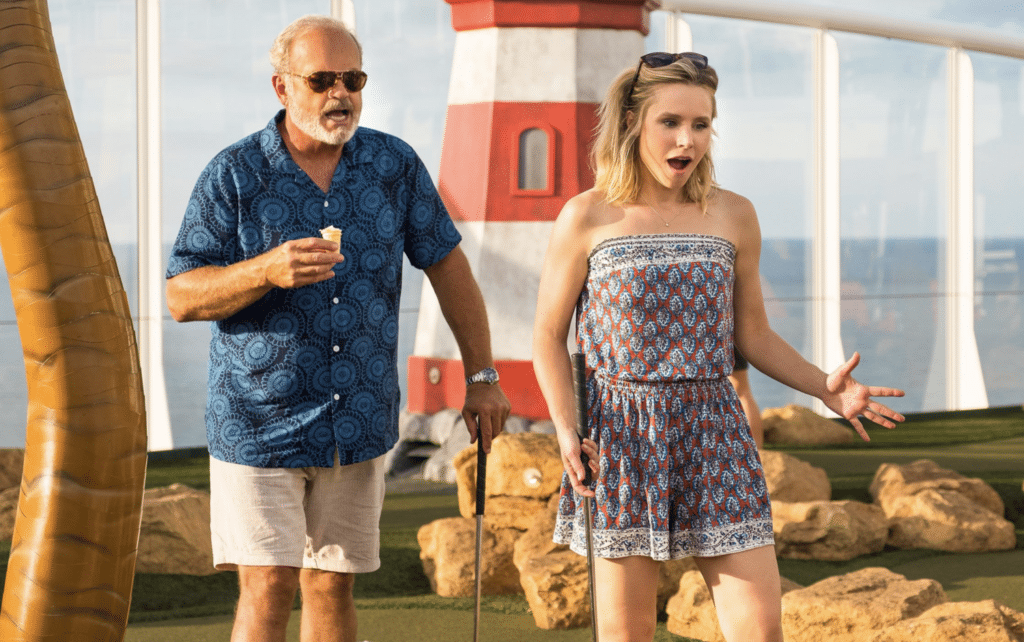 Veronica Mars Kristen Bell teamed up with Kelsey Grammer for a sometimes funny, sometimes sad, middle-of-the-road dramedy about a jilted bride who reconnects with her estranged father on her honeymoon cruise. Netflix's Like Father is B-movie material that the streaming giant hopes will keep you home from the theater one night.
Ad exec Rachel Hamilton (Bell) is such a workaholic that she's on a business call just moments before she heads down the aisle, stuffing her phone inside her bouquet. When her phone is discovered, her would-be husband tells her he loves her but he can't commit because she's not fully present. Discovering that her father, Harry (Grammer), is present, she ends up on a drinking bender with him. In the midst of their drunkenness, they embark on her honeymoon together, meeting a few other lost souls along the way, including Seth Rogen.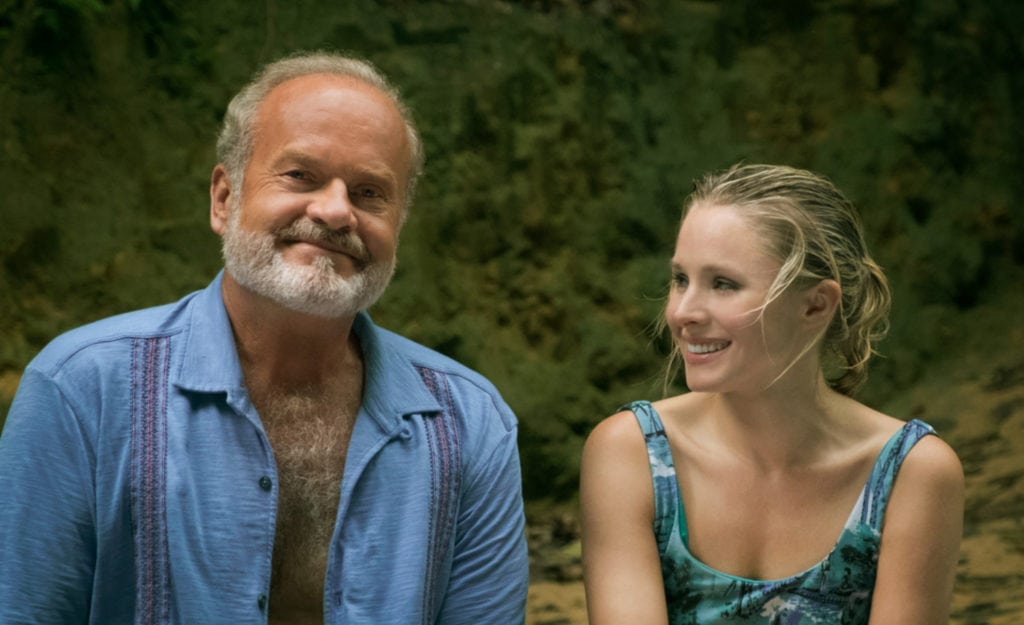 Like Father?isn't terrible but it lacks some of the panache it needed to be a real film. Directed, produced, and written by Lauren Miller in her directorial debut, the film has its moments but doesn't really pick up steam. We can see that there's a reconciliation coming, and we might even be able to tell that Seth Rogen isn't just cameo-ing his way through the film.
Both Hamiltons need a shake-up about how they see the world, and how they treat people. The cruise allows for them to come together, but it honestly allows them to grow without figuring out 'happily ever after' right off the bat. That just wouldn't be realistic – as Grammer can attest to, given that the news about his fourth wife's name tattooed in a delicate spot is meant to keep him faithful. We all need something to get our attention, right?