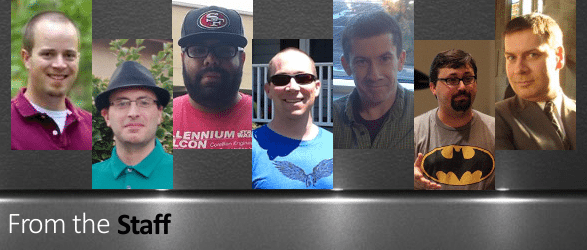 There?s a new website coming. Shhh! No one has heard of it yet.
And yet, here you are.
The Internet is populated with blog posts and editorials about film. There are plenty of sites that promote faith and values and religion, too. But now, we are?launching a new site that intends to blend the two together.
Do we really need another website? (We know, we know, it?s what you?re really thinking.)
The truth is, that with buzz about pop culture and the plethora of people who want to grab your attention to support their faith angle, there are plenty of sites. Everyone thinks their site will revolutionize the idea they want to promote. But none of them really bring a hot take about a movie aimed at getting us to think and to change?from a faith perspective. Sure, occasionally, someone will write a review like that, but who consistently goes after the intersection of faith and film?
For all of the sites we have written for and explored, there is no website out there right now that examines a film (in the theater, on DVD, on TV, or via streaming) in a way that treats the film on its own merits while examining it from a faith perspective. Seriously. We?ve looked.
Some sites are all about certain kinds of films. Some are all about picking apart popular films for their negatives and their positives, and weighing them on a scale to see if they are found wanting. Some sites review a film or two, but dabble in everything else.
At ScreenFish, we are not into all that. We just want to watch movies, use our faith to examine the film, and start a conversation. It might be good, it might be bad, or it might be really, really ugly. Heck, half the time, we probably will not agree with each other!
But we know that we are passionate about movies, about people, and about Jesus. In Matthew 4:19, Jesus told a bunch of uneducated, blue collar roughnecks, ??Come, follow me,? Jesus said, ?and I will send you out to fish for people.? So, we?re fish caught up in Jesus? net already, and films are watched on a screen?
We hope you will join us in the conversation, and make your voice heard. Because a website without community does not really make an impact. Then it is just words on a page.
Hope to see you soon.
Someone will win a Blu-ray copy of Selma out May 5. But you have to sign up today!
You can also find us on Facebook and on Twitter (@ScreenFishNews).
–Aaron, Alan, Arnaldo, Jacob, Jason N., Jason S., and Steve