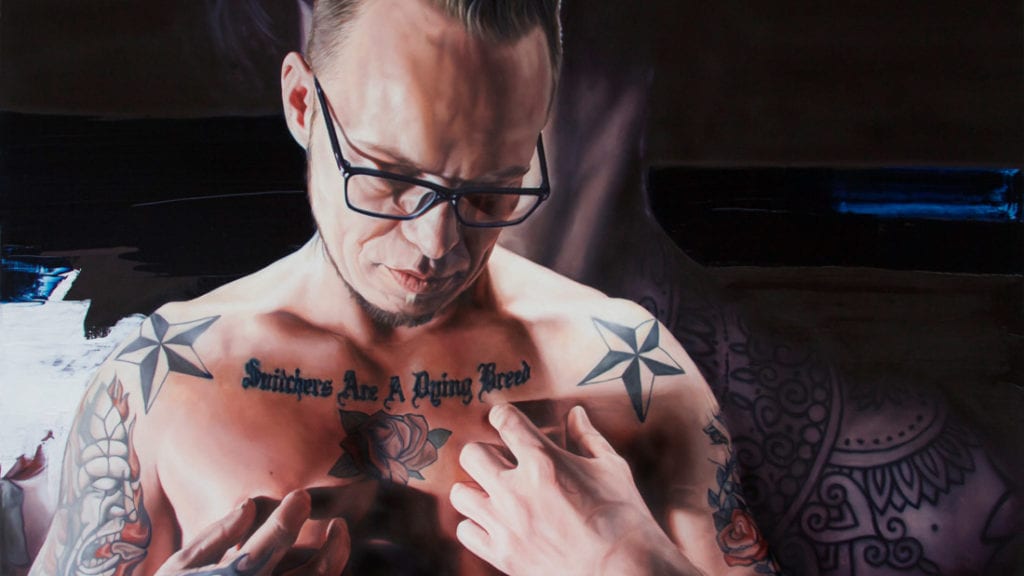 In the new documentary,?The Painter and the Thief, director Benjamin Lee introduces the world Barbora Kysilkova, a Czech painter who is devasated when?two of her masterpieces are stolen from the Galleri Nobel, an art exhibit in Norway. Eventually, she is able to contact one of the thieves responsible in Karl-Bertil Nordland, a man with a criminal record and a troubled past. Barbora takes an interest in Karl?s personal situation and ?uniqueness?, which leads to an unlikely relationship forming between victim and the criminal who stole her paintings. As the two become closer, Karl ultimately becomes her muse as well as an intimate friend.
Personally, I thoroughly enjoyed the dynamic between Barbora and Karl, an incredibly unlikely duo that somehow became friends and even benefitted from knowing each other. Given his past, one may stereotype Karl as a dangerous criminal seems as though he will take advantage of Barbora?s kindness at the first opportunity to do so. (Incidentally, Barbora prepares herself mentally for this ?inevitability? and even prepares to take advantage of the situation first, by using him as an opportunity for inspiration in future paintings.) However, the film takes a wildly different (and heart-warming) turn. After getting to know Karl for who he is underneath his tattoos, Barbora realizes that he is just a repentant man who is doing his very best to survive.
As their relationship grows, Barbora becomes increasingly sympathetic, even understanding why he stole the paintings in the first place. To her, Karl is just like most people in that he wants to be ?seen?, valued and understood by others, and his way of doing so is to steal her art. As someone who has had a difficult career as an artist trying to make it, Barbora relates with her art career, Barbora is able to relate to Karl?s experience and she sets aside any prejudices and anger that she initially had in order to befriend him. Through her support and his own determination, Barbora is able to help Karl overcome his drug and alcohol addictions and turn his life around.
In fact, their relationship inspires her to portray her friend through her art, expressing his childhood joy, vulnerability and beauty as a person as well. Despite the circumstances surrounding their relationship, Karl has become the masterpiece in Barbora?s life. An incredible example of this comes in a poignant scene in hospital after Karl is in a serious car accident. Noticing the scars on his hands, Barbora decides to paint them. To her, the scars become symbolic of the same ones that Christ had on his hands when crucified on the cross. By drawing parallel between Karl?s journey and Christ?s, Barbora showcases her friend as one who is trying to reach out to be understood but failing yet condemned by the prejudices of society.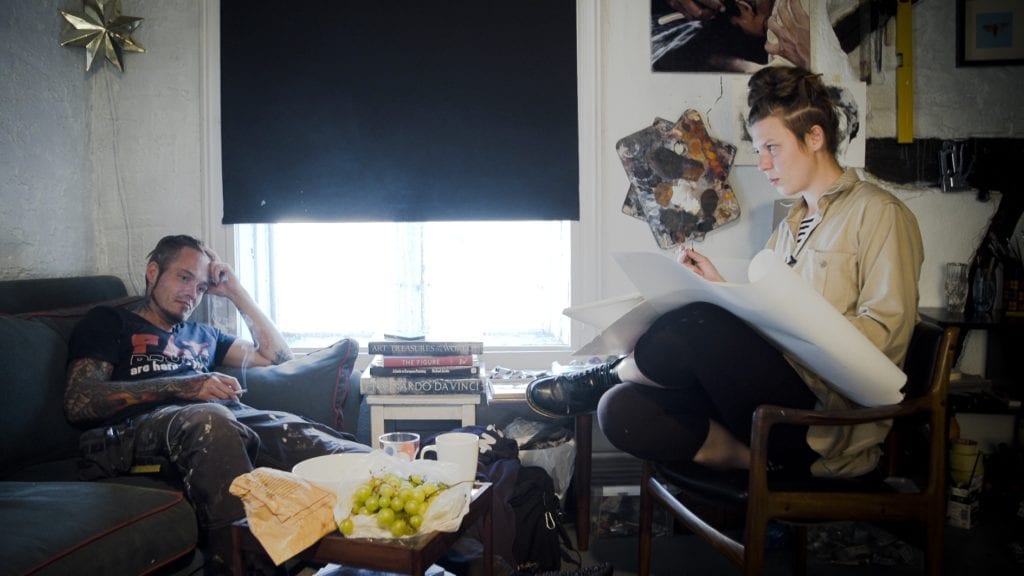 Overall, I feel that The Painter and the Thief is a great documentary that tells a very human story of an unlikely duo and their relationship. Powerful and challenging, the film shows the redemptive power of grace in relationship and how that can truly change a life.
The Painter and the Thief?is available on VOD on Friday, May 22, 2020 and will stream at HotDocs Toronto's online festival beginning May 28th.