I have to admit that I was originally skeptical of the 'old school' reboots that were dragged out during the 2016-17 television season.?MacGyver? Seriously??Lethal Weapon? C'mon. But my wife and I checked out each – and found ourselves hooked. Maybe it's the script, or the nostalgic feel, or the camaraderie that the leads generate. In the case of?Lethal Weapon, it's a compliment to Mel Gibson and Danny Glover that the cast of FOX's newer version could remind us of the original while also blazing new paths in their own story.

Roger Murtaugh (Damon Wayans) returns to the L.A. police department in his role as a detective after suffering a heart attack. Recently-promoted Captain Brooks Avery (Kevin Rahm) 'awards' his old partner with Navy Seal-turned-cop Martin Riggs (Clayne Crawford) as his new one – a much less polished police officer who just might be as crazy as Gibson's version, living on the beach, adopting stray dogs, and drinking, drinking, drinking.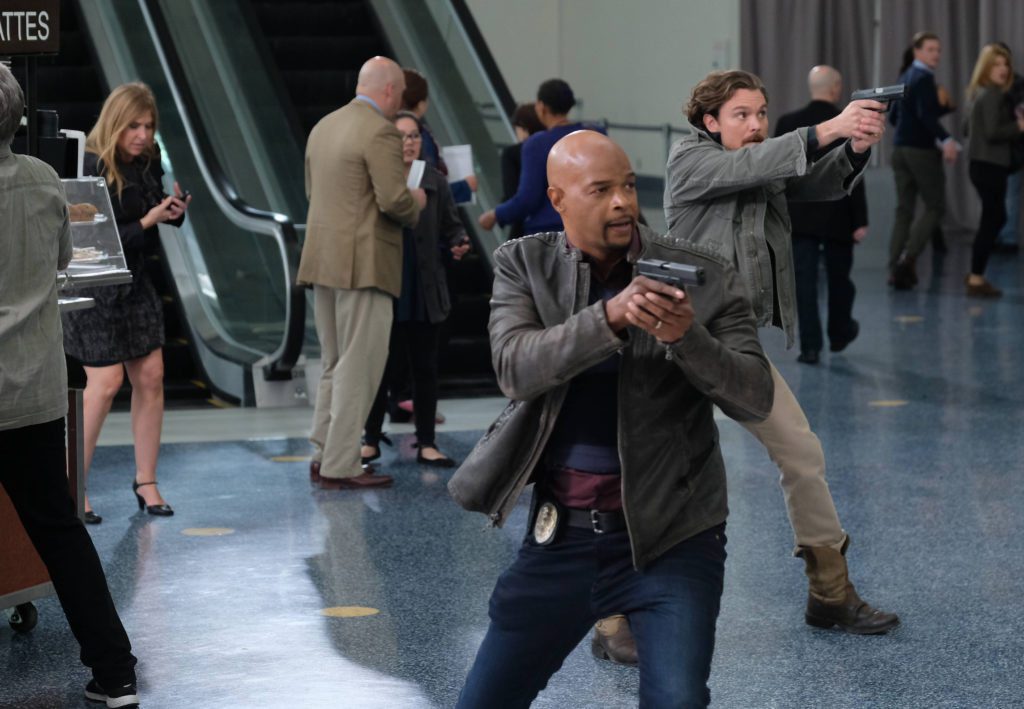 But Murtaugh is still a married man, to Trish (Keesha Sharp), and even as he recovers from the death of his wife, Riggs finds some reluctant comfort in police psychologist Dr. Maureen Cahill (Jordana Brewster). These two women keep the odd cop couple slightly more grounded… as they face gunrunners, psycho cops, cartels, robbers, and more. Full of explosions and stunts, this is exciting stuff on a network show, even while the script gradually unpacks the cops' psyches, the security-obsessed and the fractured.
Wayans and Crawford nail it as the odd couple, the ironically-played straight foil and the crazed, devil-may-care. It's hilarious, and sometimes, heartfelt. It'll never be the drama of?This is Us but who needs that all the time?
Special features on the Blu-ray version include the extended, uncensored pilot, deleted scenes, the gag reel (of course!), and a look at "Reloading Lethal Weapon."