Ellie Turner (Thomasin McKenzie) longs to be a fashion sensation, leaving the rural (Redruth, Cornwall) for London, enrolling in the London College of Fashion. Failing to fit in, Turner flounders, but she finds a real-world friendship with John (Michael Ajao), and a weird time-traveling/psychological flashback to a Swinging Sixties singer, Sandie (Anya Taylor-Joy). But in Edgar Wright's send-up to the Swinging Sixties, there's a dirty, gritty, violent underbelly to the glistening sparkles that Ellie thinks she knows.
In her dreams/flashbacks, Turner falls for Jack (Matt Smith), a dark, mischievous spirit, who enthralls her, but also traps her. She meets a strange silver-haired man (Terrance Stamp) in the '60s and rooms in Ms. Collins' (Diana Rigg) boarding house in the present day. And her existence in both the past and the present blends… weirdly.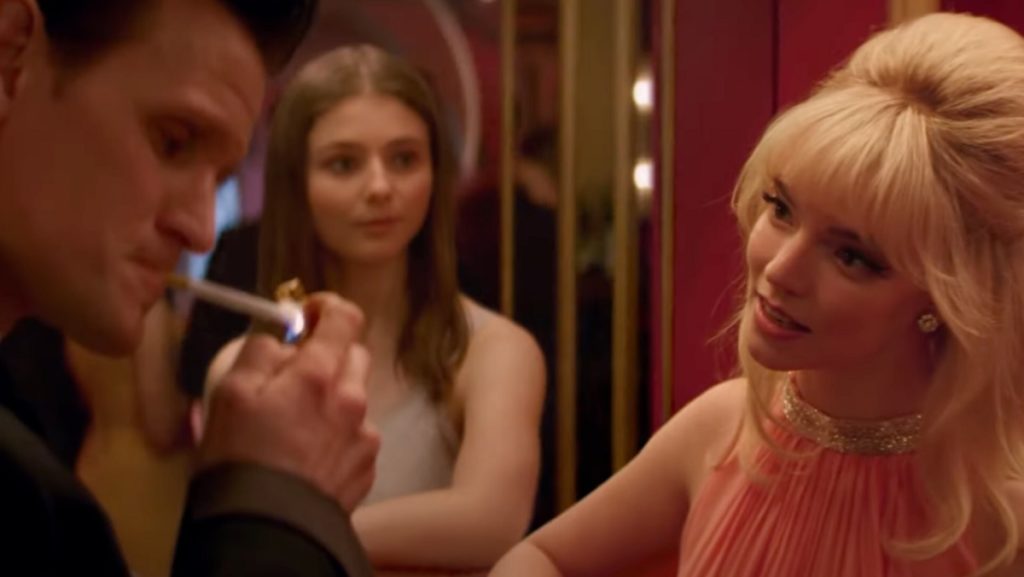 The story is bizarre, but Wright's desire to make the '60s colorful and alluring and dangerous shows up in distinct difference from the present. It's about the visuals here as much as the plot, showing the dangers of romanticizing the past, and ignoring the dangers (as evidenced by Turner's mother, and warned about by her grandmother early on). This is both a historical fiction, and a horror show, a disturbing exploration of the Soho night life, and a strange parable reminding us that not all that glitters is gold.
On the home media version, special features include "Meet Eloise," about the character of Ellie and McKenzie's bringing her to life; "Dreaming of Sandie," a look at Sandie and Jack, and the actors who played them; "Smoke and Mirrors," about lighting, special effects and other visuals; "On the Streets of Soho," about the importance of shooting on location; and "Time Travelling," at how the crew worked hard to make the film look like 1960s Soho.