When your career is coming to a close, how does one know if they've left a mark on the world?
Directed by Miri Navasky, Karen O'Connor and Maeve O'Boyle, Joan Baez: I Am A Noise is an intimate portrait of the legendary folk singer. As Baez prepares for her farewell tour, Baez reflects upon her remarkable career as a performer and social activist. In the process, she also bares her soul on her personal challenges, relationships and her work with Martin Luther King Jr.
While I Am A Noise offers all the standard interview and historical footage that one would expect from a documentary, the film ultimately becomes something that's more than the sum of its parts. Yes, all the facts and stories that encompass a musical legend are present. From her relationships to her passion for social justice, Noise positions itself as an opportunity to see behind the guitar. But, as the story unravels, one cannot help but find themselves fascinated by the portrait that comes alive.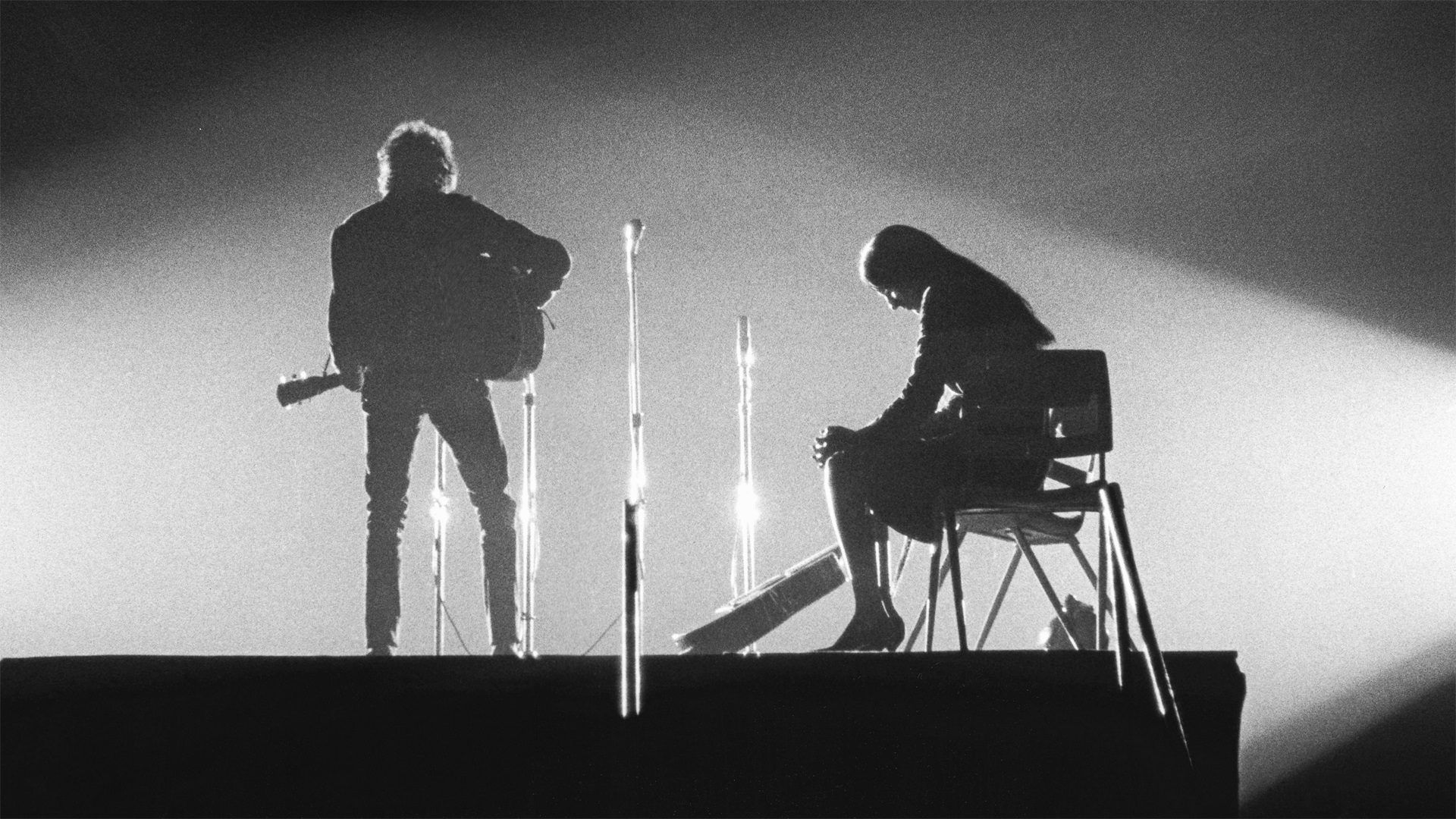 Although we may be familiar with the artist in the public sphere, Noise helps the viewer to understand the deepest parts of her soul. From her deep spirituality to the challenges within her family and battle with mental health, the film moves beyond the facts and delves deeply into Baez's heart.
In this way, what's most striking about Baez though is her openness and humility. For example, in some of the film's most intimate moments, she remains unafraid to explore the memories that haunt her from her traumatic childhood. Conversation surrounding depression, multiple personality disorder and panic attacks are a piece of her story that shapes her relationships and her interaction with the world. Although she even admits the fact that her memory remains somewhat gray, she speaks about things that have shaped her with honesty and candidness.
There's real power in this sort of willingness to wrestle with the past and Noise comes alive because of it.
What's more, this documentary is not merely an opportunity to show off the skills of one of folk music's greatest heroes. Instead, much of the film feels as though she's floating through other people stories. Her love affair with Bob Dylan, battle in the civil rights movement, and her marriage to David Harris lean more into their fame than it does her own. (In fact, at some points, there's more footage of Dylan playing live than there is of Baez herself.)
To be clear, Baez never comes across as anything but a woman of strength. Nevertheless, when she discusses her past, much of it has to do seems to do with history unfolding around her. Vietnam, Civil Rights and many other causes are central to her journey and Baez is actively participating within these moments, (In fact, Noise highlights the impact that a person can have in helping create and shape change to our cultural narrative.) However, having said this, Baez never comes across as the agent of change herself. Instead, she is presented as a piece of a larger machine, working in unison with others to see the world become a better place. There's something beautiful about being part of a movement, rather than being the movement yourself.
After all, as the title suggests, Baez is a Noise. Not the only one.
In the end, Joan Baez: I Am A Noise shows Baez to be a woman of confidence and strength but also of incredible grace, and humility. Her legacy lives on to this day, but Noise also says that the battle isn't about her. Instead, it suggests that change is a communal effort and, while everyone has their place within it, they are not the only ones necessarily to drive it. But it's always worth it to make a little Noise.
Joan Baez: I Am A Noise is available in theatres on Friday, October 6th, 2023.