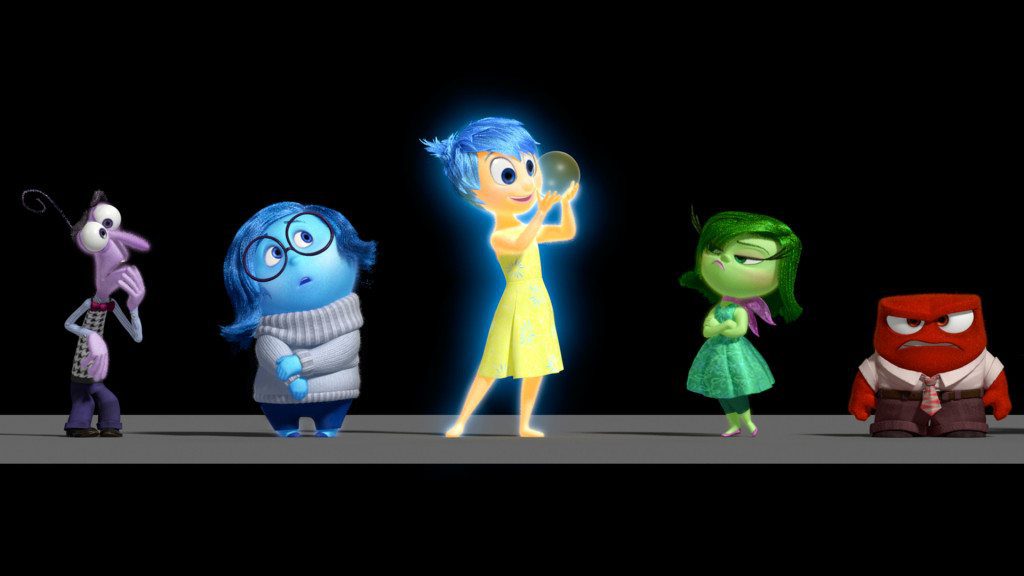 Inside Out?is not a kid's film. It's not one of those sweet and inflated stories of heart-filled adventures that giggles its way through a story that makes no sense. (Rarely do Disney films fall into that category anyway.) You know the stories I mean: when the main character – usually a child – loses a parent or loved one and proceeds to grow out of that tragedy. In the case of our little protagonist, Riley, the trauma is established not be external stimuli but by internal ones. She misses her old home and decides to run away.
Complicating things internally (but allowing for much journeying in animation) are the five emotions of Riley: Joy (Amy Poehler), Sadness (Phyllis Smith), Anger (Lewis Black), Disgust (Mindy Kaling), and Fear (Bill Hader). Most of the time, she's a happy kid, the child of loving parents (Diane Lane and Kyle MacLachlan) who move her from Minnesota to San Francisco. While the plot lines tell us that Sadness accidentally tweaks Riley's long-term memories to set her off on this journey, parents may acknowledge that maturation, teenage hormones, and other stimuli have an impact.
For the purpose of plot, Joy and Sadness set out through Riley's conscious and subconscious to 'rescue' Riley. They interact with Riley's?imaginary friend, Bing Bong (Richard Kind), and explore the way that Riley's emotions work with memories, experiences, and other people. This is what children will gravitate toward, but the ride may be tougher on parents.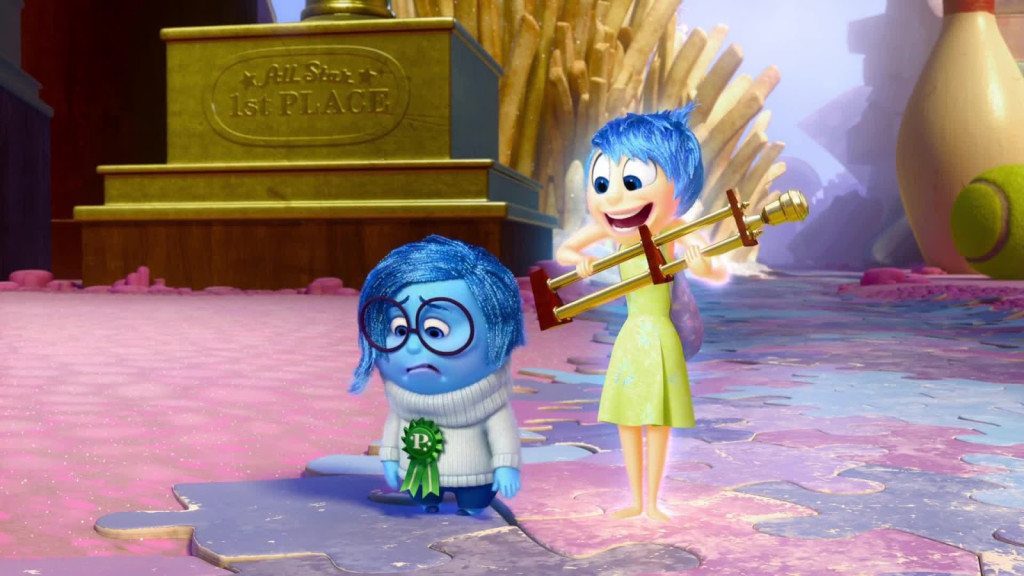 As a parent, I saw the impact that an external change, even for the better, could have on a young person. I question what they receive or see versus what we think as adults that they are picking up on. Ultimately, I compared this to?The Lego Movie, less funny but more biting. What pressures do I put on my children unfairly?without even meaning to??Ultimately, the ups and downs of Riley's life do find closure and meaning, but it's a rough ride!
Pixar has again done a wonderful job of mastering animation. While the enclosed?Lava?short film had nothing on paper airplanes or meatballs, it was clever. Fans will be drawn into "Riley's First Date?" with its short animation style, and probably want to unpack the ways that Docter put the story together in the special features. Personifying emotions is what makes this film go – it's what helps it stand out from other films like it about teenagers. Thankfully, the special features delve into that by way of several of the bonus components, from "Mixed Emotions" to a personalized look as "Our Dads, the filmmakers" and much more.
Ultimately, it's a chance to grab some popcorn and enjoy a thought-provoking hour or so with your kids. What makes them tick? How do they handle their emotions appropriately? What makes us human and how do we figure out what we're supposed to do with our lives? These are big questions – ones?Inside Out?wrestles with. It's part of our calling as people of faith – and parents – to help our kids head out on the right journey of a lifetime.