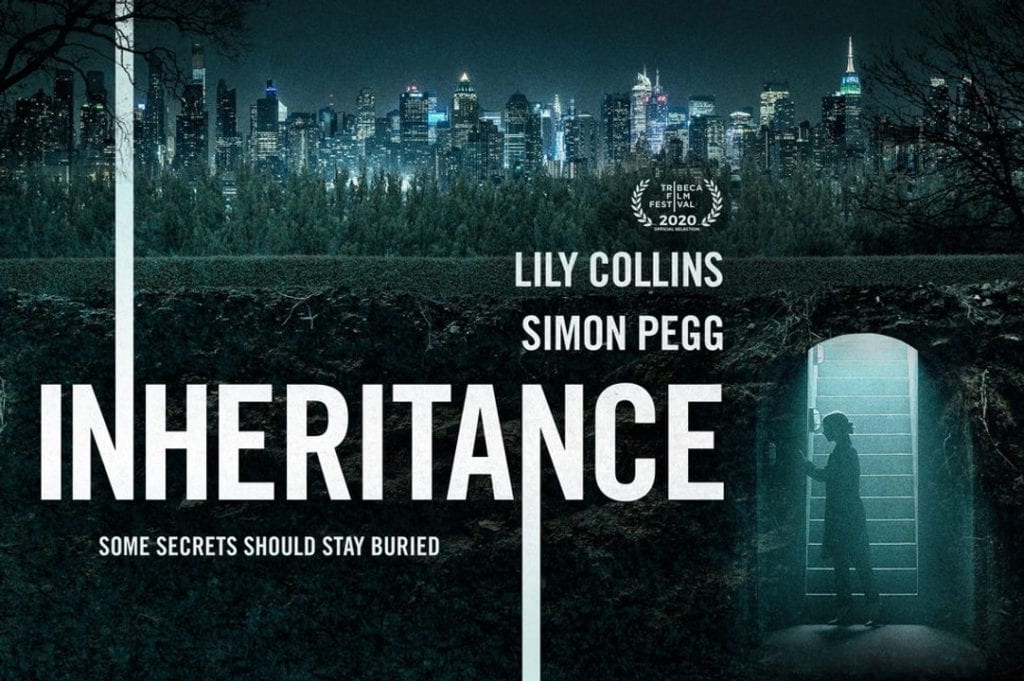 Inheritance introduces the viewer to Lauren Monroe (Lily Collins), criminal lawyer and daughter to wealthy businessman, Archer Monroe (Patrick Warburton). When a tragic accident takes Archer?s life, his family gathers to receive their portion of the inheritance. However, when Lauren receives a private letter from her deceased father, she quickly discovers that her true inheritance begins to uncover lies that may destroy her entire family.
Directed by Vaughn Stein (Terminal), Inheritance is a surprisingly entertaining ride into the family secrets that make us who we are, whether or not we are conscious of them. First time writer Matthew Kennedy creates an engaging web of intrigue that works well to draw the audience in as the mystery unravels. While Collins does a fairly good job of keeping the narrative moving as the conflicted lawyer Lauren, the true gem of the cast proves to be Simon Pegg?s performance as the mysterious Morgan Warner. Known for his comedic roles, Pegg clearly relishes the opportunity to play a character so wildly against type. With every panicked expression and painful story from his past, Pegg gives Morgan a sinister glance beneath his innocent smile that constantly questions his authenticity. Charismatic and flawed, Pegg?s performance as Morgan plays well off of the more stoic Lauren and infuses the film with the energy it needs.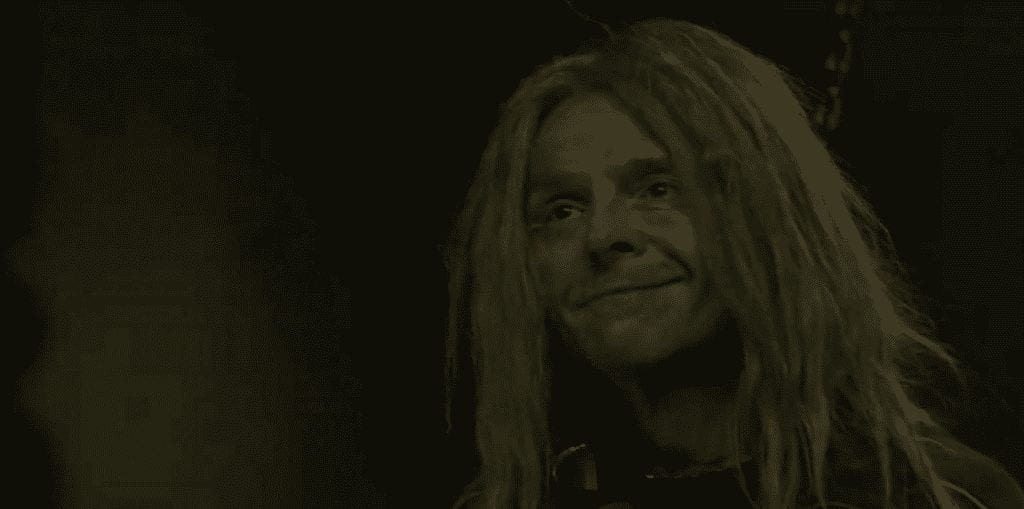 As the mystery begins to untangle, Inheritance speaks of the stories that we tell ourselves, especially in the midst of our privilege. As she delves into her family history, Lauren?s journey begins to expose secrets about her father?s past that she was never supposed to know. In leaving this trail of truth as her (literal) inheritance, her father also places an incredible burden upon her soul. Though she herself is innocent of his past sins, her image of him is shattered as she reprocesses her role in the family. More importantly, Lauren is also forced to examine whether or not she will keep his secrets buried or risk destroying her family with the truth. With her brother running for public office and her mother a well-known banker, Lauren recognizes that exposing the past will likely have devastating echoes in the present. For her, the real question of integrity becomes whether or not she values the privileges that her family currently enjoy over her conviction as a lawyer to speak the truth and own the past.
While Inheritance doesn?t always have the answers to these difficult moral questions, it does highlight the challenges that we can face when we must reconcile with the sins of our past, regardless of our own guilt. Lauren?s greatest concern seems to relate to whether or not the truth will disrupt her family?s lives as opposed to finding true justice for Morgan?s traumatic experience. (Additionally, with each dubious decision of her own, Lauren risks becoming more and more like her father in the process.) As a result, despite her seemingly noble intentions, Lauren reveals an inner self-absorption that threatens, not only her integrity, but the future of her family as well.
Filled with twists and turns, Inheritance proves to be fun escapism that enjoys playing with its audience. Willing to travel to dark places when it needs to, the film features enjoyable performances by its cast and builds an entertaining mystery that revels in the unknown secrets that lie in the shadows of our past..
Inheritance?premiered on PVOD on June 2nd, 2020.