Before the?Infinity War was the battle for Wakanda!
After the death of his father, T'Challa returns home to the African nation of Wakanda to take his rightful place as king. When a powerful enemy suddenly reappears, T'Challa's mettle as king — and as Black Panther — gets tested when he's drawn into a conflict that puts the fate of Wakanda and the entire world at risk. Faced with treachery and danger, the young king must rally his allies and release the full power of Black Panther to defeat his foes and secure the safety of his people.
? ? ? ? ? ? ? ? ? ? ? ?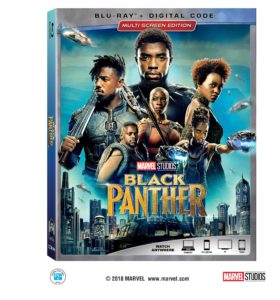 The winner will receive a copy of the Black Panther 4K Ultra HD/Blu-ray Combo.
To enter, simply like or share our post on Facebook and answer the following question in the comment section: What was the name of T'Challa's father, who was killed during the events of?Captain America: Civil War?
For a bonus entry, like or share the post on Twitter and Instagram.
All entries must be completed by 11:59pm on Friday, May 18th, 2018.
Black Panther will be unleashed on Blu-Ray on Tuesday, May 15th, 2018