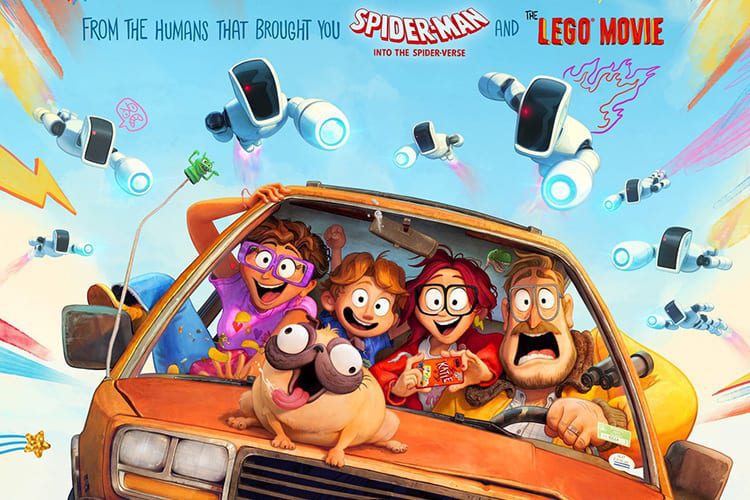 When we look at our technological abilities, it may not be that far fetched that one day all of the computers and smart assistants and smart home devices will rise up and take over the world.
Or maybe it is. Either way, that is the premise for Netflix?s newest movie The Mitchells vs The Machines, and let me tell you, I am here for it.
Longing to be accepted by her father for who she is and what she loves to do, aspiring filmmaker Katie (voiced by Abbi Jacobson) is ecstatic when she is accepted into film school on the other side of the country. Making a last-ditch effort to reconnect with his daughter, Rick (voided by Danny McBride) cancel?s her flight and packs up the family for a cross-country road trip. Katie?s mom Linda (voiced by Maya Rudolph) is hopeful the trip will resolve the struggle between Katie and Rick, and little brother Aaron (voiced by Writer and Director Michael Rianda) is simply happy to have a few more days with the sister he adores. Rounding out the family is hopelessly cross-eyed and goofy pup Monchi (voiced by Doug the Pug), and the adventure begins.
That?s also when the revolt begins. Without giving too much away, Mark Bowman (voiced by Eric Andr?) of the giant tech corporation PAL is kidnapped by his own creations, and the world descends into chaos as robots round up everyone on the planet. Except the Mitchells. Surprisingly prepared for the apocalypse based on Rick?s insistence on survival training (and everyone having their own Number 3 Robertson Head Screwdriver), the Mitchells continue their trek across the country with a new mission ? to save the world.
This hilarious film about family bonding, how we connect with one another (and our technology), and the importance of accepting even when we don?t understand comes from the teams behind The Lego Movie and Spiderman: Into the Spider-Verse. As such, the animation is on point, the dialogue is witty yet poignant, and I left with the same feeling from those other two films: warm and hopeful.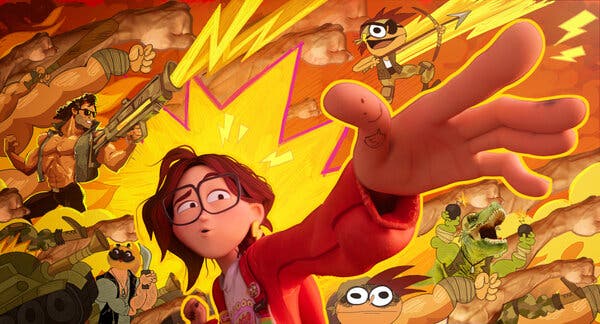 Hopeful that when we embrace what makes us unique, we can achieve anything.
Hopeful that when we set aside our phones and screens, we can truly see the person sitting next to us.
Hopeful that when we find the balance between using technology and being preoccupied by it, we can create amazing tools for good.
Everyone in my house loved this movie (even though clocking in at almost 2 hours did mean some restless kiddos), and I absolutely recommend you check it out this weekend.