"The past is already written. Stay too long where you don?t belong and you will never return."– Three-Eyed Raven
The sixth season of HBO's?Game of Thrones?has received critical renown (winning twelve of its twenty-three nominations for Emmys) and grown the fan base that watches each episode. Combining original material with elements of two previously written George R.R. Martin novels and the upcoming?Winds of Winter, the season is remarkably dark in tone and depiction – dragging us farther and farther into the entangled manipulations of fiends and heroes that populate Westeros and beyond. It may not be clear which characters are which, because every viewer has their own favorites.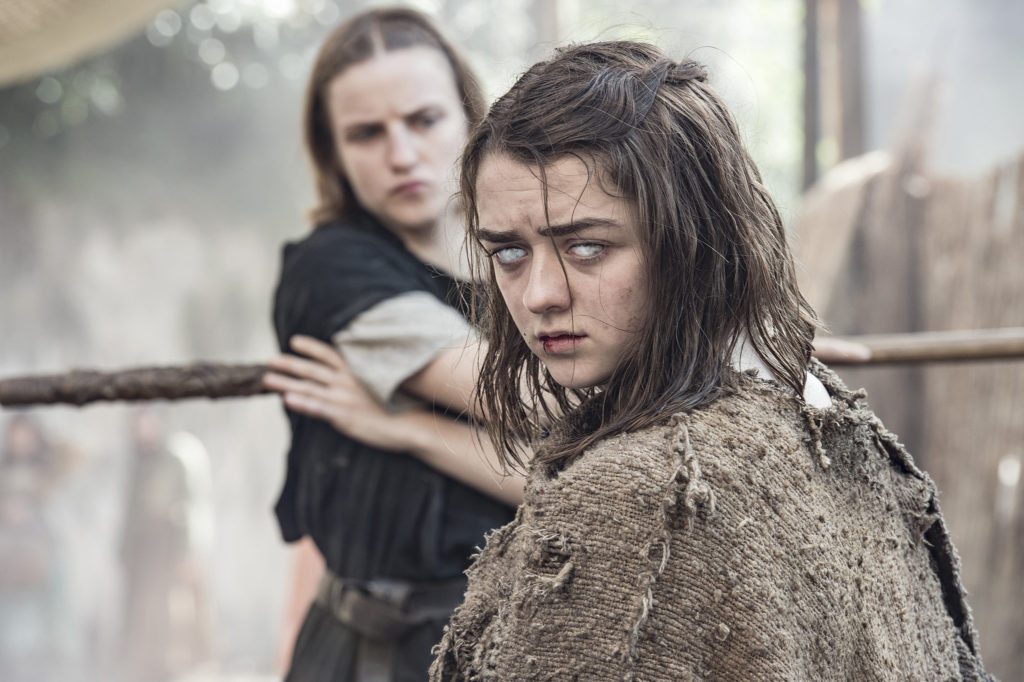 All of us have to tell ourselves we're decent to sleep at night. How do you tell yourself that after all of the things you've done? – Edmure Tully
For me, the season is defined by two things. The first is the early re-entry of Jon Snow (Kit Harington), who was stabbed a la Julius Caesar by his own men at the end of the fifth season. Thanks to the Red Woman, Melisandre (Carice van Houten), or at least it appears, resurrection?is a huge theme of the season. Thanks to an Entertainment Weekly cover a week after the episode aired, that was spoiled for me – but it was sufficient enough to make me want to tear into the sixth season as soon as it arrived. Snow's 'resurrection' and subsequent coronation are worthy of investigation by anyone who has dabbled in the novels or the show (both of which I am a fan). His response that he was "nowhere" after death lends itself to some head scratching, too, but we figure all will be revealed. (A secondary "wow" moment – the origins of Hodor are revealed. Heartbreaking.)
It's never too late to change. — Septon
Snow is not however the chief focus of the series – there are simply too many characters for one to dominate. But over and over, the theme involves characters who are broken and then put back together. We also find Tyrion Lannister (Peter Dinklage), finally tangling with dragons long after he first requested one for a birthday as a child. We see the ongoing struggle of two queens,?Daenerys Targaryen (Emilia Clarke) and Cersei Lannister (Lena Headley). We watch Arya's (Maisie Williams) transformation from battered blind girl to fearsome warrior under the tutelage of the Waif (Faye Marsay). We see absolute switch of Sansa Stark (Sophie Turner) from innocent pawn to weapon-wielding leader of men. While those are just the stories that have kept my focus since I first started reading the books – there are also the?Ironborn Greyjoys, and the wretched?Boltons, led by Ramsey (Iwan Rheon), one of the most twisted villains in recent years in any medium.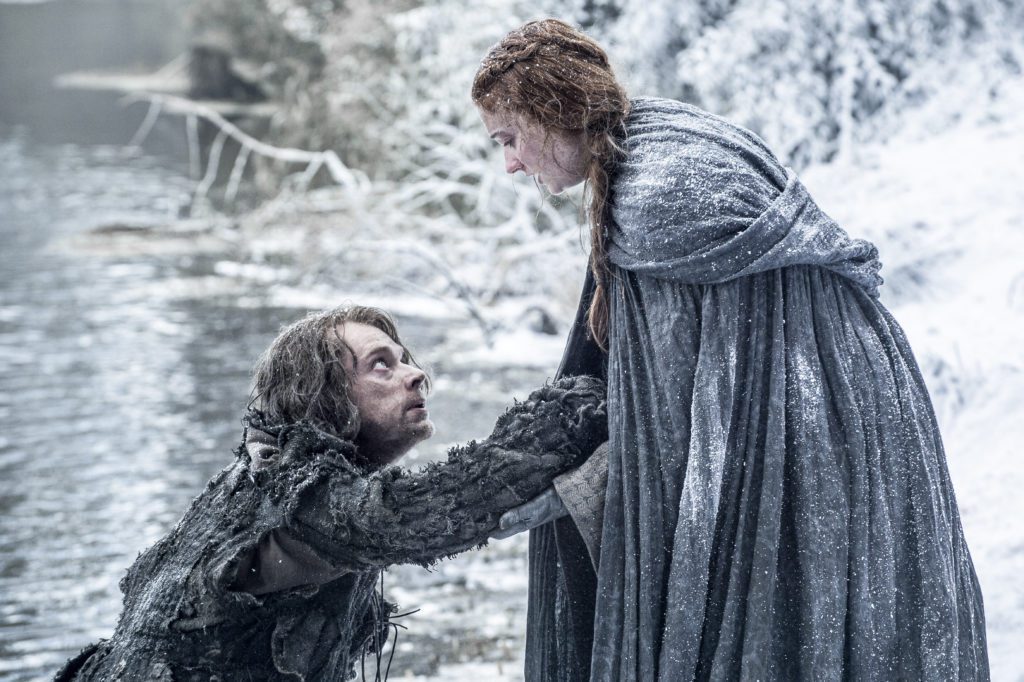 You were born a fighter. You walked away from the fight. How did that go? –Dondarrion
Short version highlights (without spoiling anything for those who haven't seen the season yet) of metamorphosis and redemption:
-Jon Snow's obvious transition from dead to living, from uninterested leader to thrilling warrior.
-Arya's development from "The Red Woman" episode on, finally thinking for herself despite the odds (Ironically, Sansa's character moves leaps and bounds forward, too.)
-Bran Stark's visions in "Home" and "Blood of My Blood" that develop him into the Three-Eye Raven. (The battle with the Night King in "The Door" is one of the coolest scenes included in this season
-Sam's decision to steal Heartsbane in "Blood of My Blood" as signifying a several season story arc from cheerful, pudgy punching bag to actual man on his own.
-Daenerys rides some serious dragon.
-The baddest battle you've ever seen (the fight for Winterfell) putting Helm's Deep to shame, including Dortmund's moment and Wun Wun, the giant giant.
There are still solid main characters we have loved from the beginning, but the peripheral, extended world of?Game of Thrones?remains just as detailed. No character is too insignificant to not become a major player down the road. And yet, the second takeaway I took is that while so many shows reduce women to side projects or pawns of machismo power, in?Game of Thrones, there's a greater chance when the smoke clears, that one of these women will rule the throne.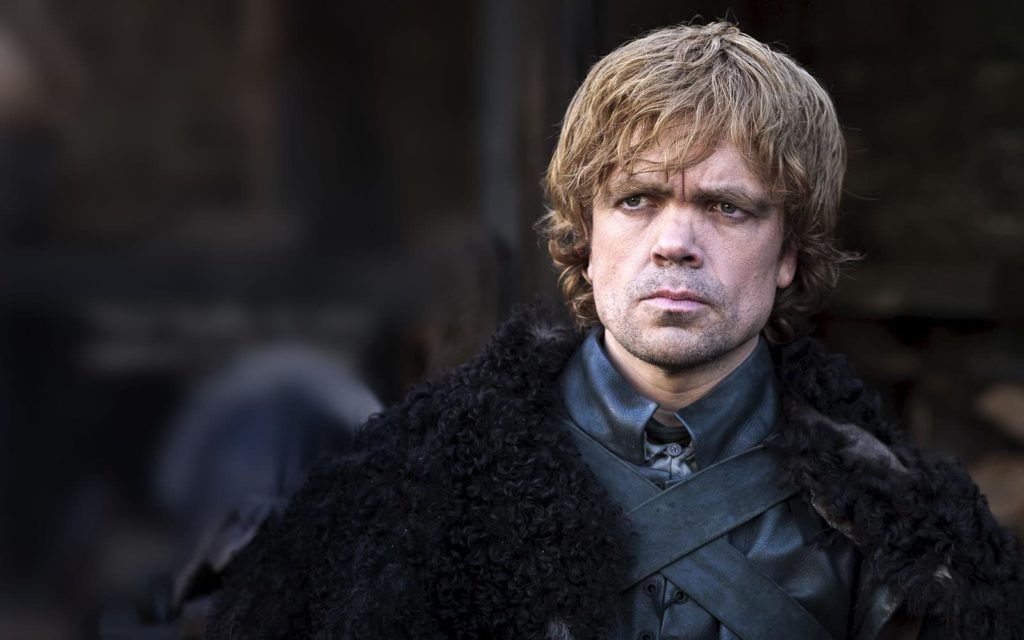 I'm angry that horrible people can treat good people that way, and get away with it. — Gilly?
Throughout the season, there is a sense that chief characters are taking back what is theirs – or at least attempting to. Jon fights his battles at the Wall – joining Sansa's revenge tour – and recognizes that Winterfell is central; Cersei fights for control of King's Landing; Daenerys fights just to stay alive… in the hopes of regaining her family's lands. The difference between the efforts is that some fight for others and some fight only for themselves. That is one of the primary (only?) differences – all are bloody, violent, take-no-prisoners attacks that leave casualties on all sides. There is a struggle for land, for power, for relationships… but always for purpose. (None of this seems more deeply layered than Bran's (Isaac Hempstead Wright) visions of the past and future, which intersect with the present in very tangible ways, or Sandor Clegane's (Rory McCann) conversations post-"resurrection" about the gods and the way they might still have use for a man like him.)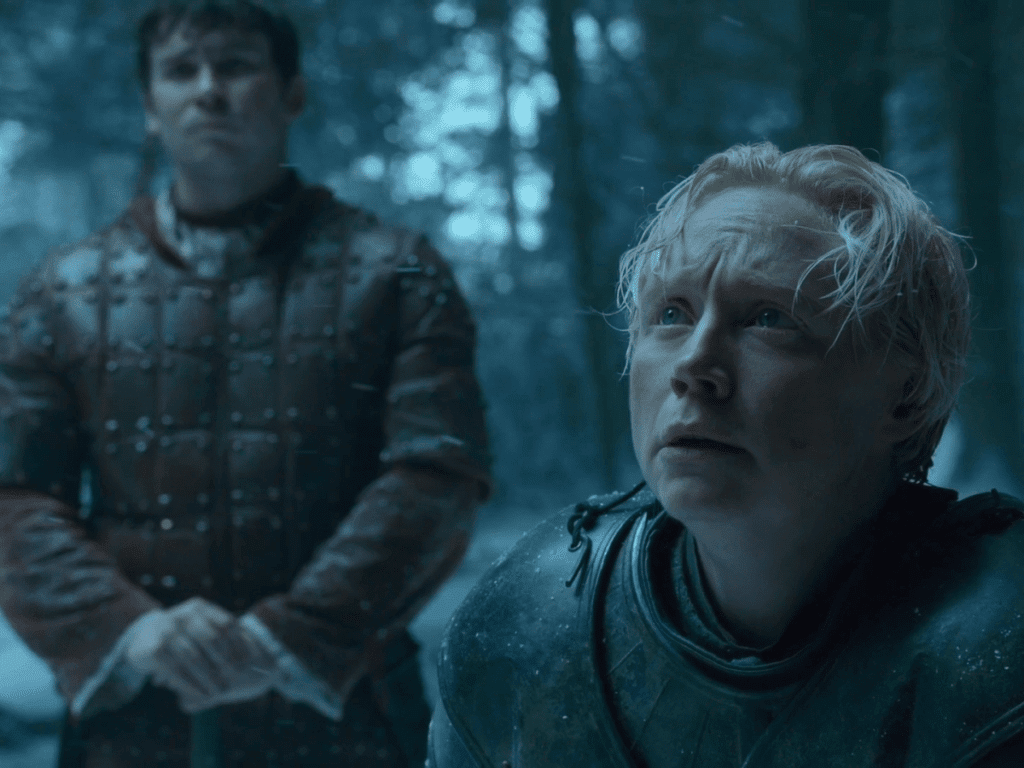 I am the Breaker of Chains…. My reign has just begun. — Daenerys
In Matthew 11:5, Jesus says, "The blind receive sight, the lame walk, those who have leprosy are cleansed, the deaf hear, the dead are raised, and the good news is proclaimed to the poor."?Game of Thrones?seems to be pursuing some of these issues, wrestling with the faith of various characters (Tommen, Snow, Melisandre, etc.) But it is truly a season when miracles occur, and we wrestle with their purpose. Is that not akin to the world we live in today, seeing things which make us wonder but yet sometimes fails to provide its purposes? Instead, like the characters of season six, we are often left to be as faithful as we can, to pursue the good we can, to make the difference we can – and be as much part of the miracles as we can be.
I choose violence. — Cersei
One of the practical applications of living out the way that faith (and morality) work is the battle over slavery in Mereen. While there are political complications (a la Lincoln's negotiations over slavery and politics), there still remains an onslaught of rhetoric and decision making about what it means to be a humanitarian, what it means to be emancipated, and what it means to rule well. While Daenerys is the "Breaker of Chains," Tyrion is not; while absolute freedom is what we all strive for, the struggle for it – for standing, for property, for identity, is one that is waged in words, in chains, in battle – throughout this sixth season. And somehow, it seems all the more important as I watch the sociopolitical landscape. Is there more going on here than 'simple' fantasy-laden, dragon-flying adventure?
Methinks, yes.
HBO's special features are ridiculously important to the home media combo packs. On the Blu-ray alone are "in-episode guides" that provide a way to keep track of characters, situations, and places; there's also a focus on mythology in several of the lands through "Histories & Lore." The episode 9 feature, "The Battle of the Bastards," looks at?GOT's?largest battle royale to date — potentially the coolest onscreen mass?throw down since Mel Gibson's?Braveheart. In "18 Hours at the Paint Hall," we see how all three cinematography units took over the Belfast set to get their shots in, while we see the way that the Dothraki world of Season One makes a return in "Recreating the Dothraki World."?