?And though the world with devils filled, should threaten to undo us.? (Martin Luther, ?A Mighty Fortress Is Our God?)
Many modern people?including many Christians?may be uncomfortable with the worldview of devils and angels that seems to be part of Luther?s hymn. In a world where science continues to expand our knowledge of the world, the supernatural gets pushed aside. Yet many people love horror films that show us a ?world with devils filled.? Don?t Kill It certainly has such a world.
In small town Chicory Creek, Mississippi, a series of multiple homicides are taking place. The police chief thinks he can handle it. FBI agent Evelyn Pierce (Kristina Klebe) comes back to the town she grew up in to aid the investigation. Soon thereafter demon hunter Jebediah Woodley (Dolph Lundgren) barges in to tell them they are dealing with the supernatural. Obviously, they think he?s a bit crazy?or involved. But soon it becomes clear that he knows what he?s talking about.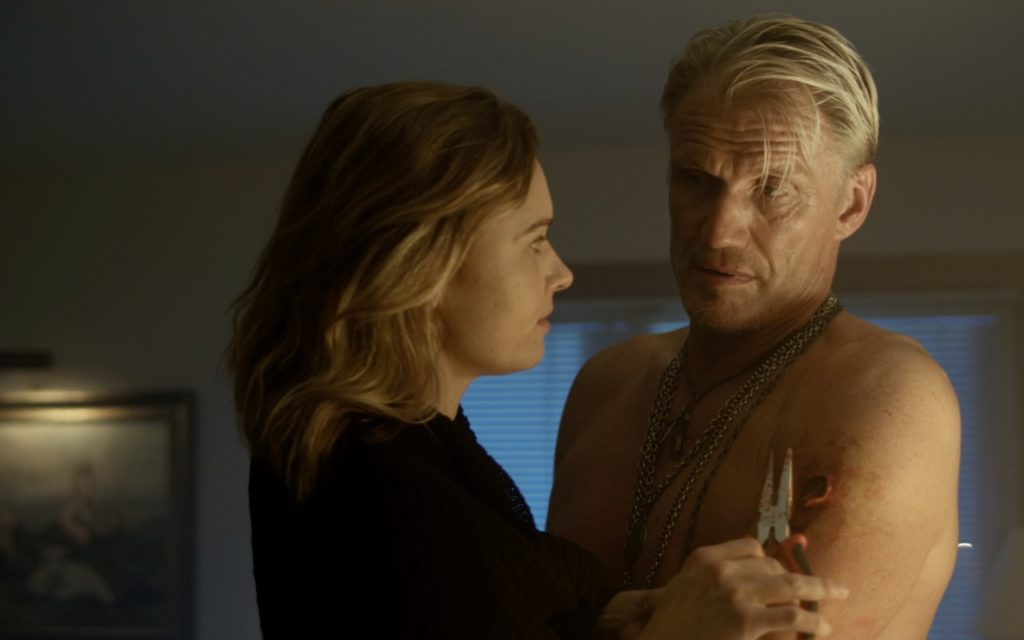 This particular demon sets whoever it inhabits into a murderous fury, killing anyone in sight, until that host is killed. Whoever kills the host becomes the new host carrying on the murder spree. To defeat the demon will mean doing so without killing it?until someone is willing to sacrifice themselves. Jebediah has a history with the demon that goes back to when his father was demon hunting. Evelyn has a history with the town, where when younger she was known as ?Evil Evelyn?. But Jebediah thinks that rather than evil, Evelyn may be a descendant of angels. And if the demon manages to connect with her, it would be catastrophic.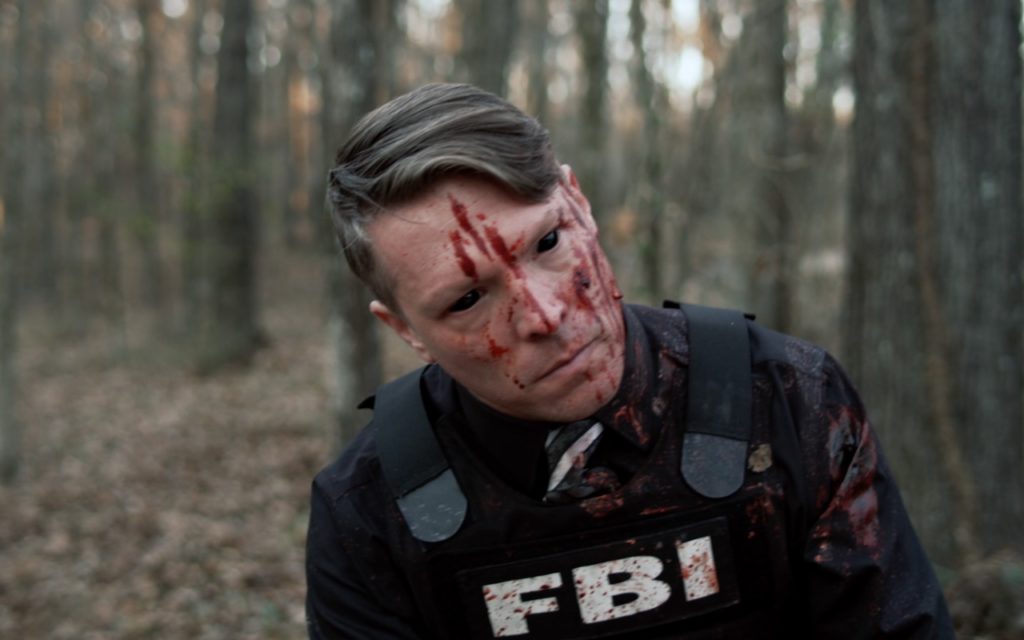 This is a film that does not rely on tension to create horror. Rather it loads the screen with carnage. There are several gore-fests as the demon attacks the community. Blood, limbs, and internal organs are plentiful, as are various ways of killing. The difficulty for Jebediah and Evelyn is that soon, someone steps up to kill the current host to try to stop the attack. So in some of the bloodbaths the killer changes every few seconds.
While the film creates a world in which demons and angels are real, there certainly isn?t much here for people of faith to see the working of God. The priest in the local church is not only not helpful, he stands in opposition to Jebediah?s work, believing that Evelyn (and Jebediah by association) is an agent of Satan. The priest isn?t so much demon possessed as stupid possessed. Not a very pleasant reflection on God?s people. Indeed, in this story, the demon is not fazed by anything godly, only by the human ingenuity of Jebediah.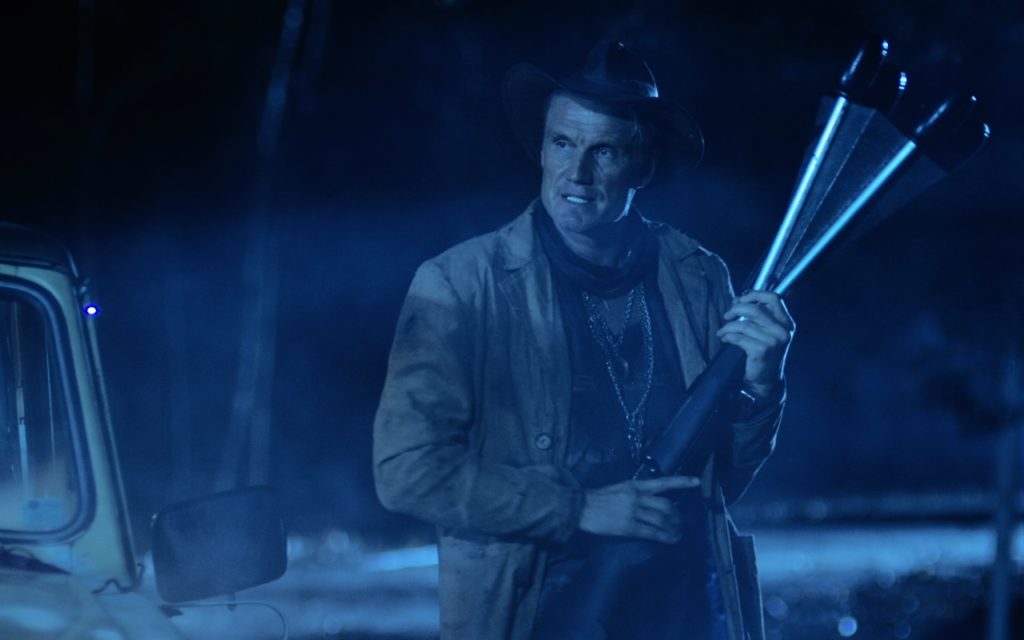 In Luther?s ?A Mighty Fortress Is Our God? the line about the ?world with devils filled? is only a set up for Luther to reflect on the power of God in Christ to defeat those demons. While the film seeks to create a world that allows for the reality of good and evil, it does so without showing us anything that actually represents the power that can defeat evil.
Photos courtesy of DKI Films