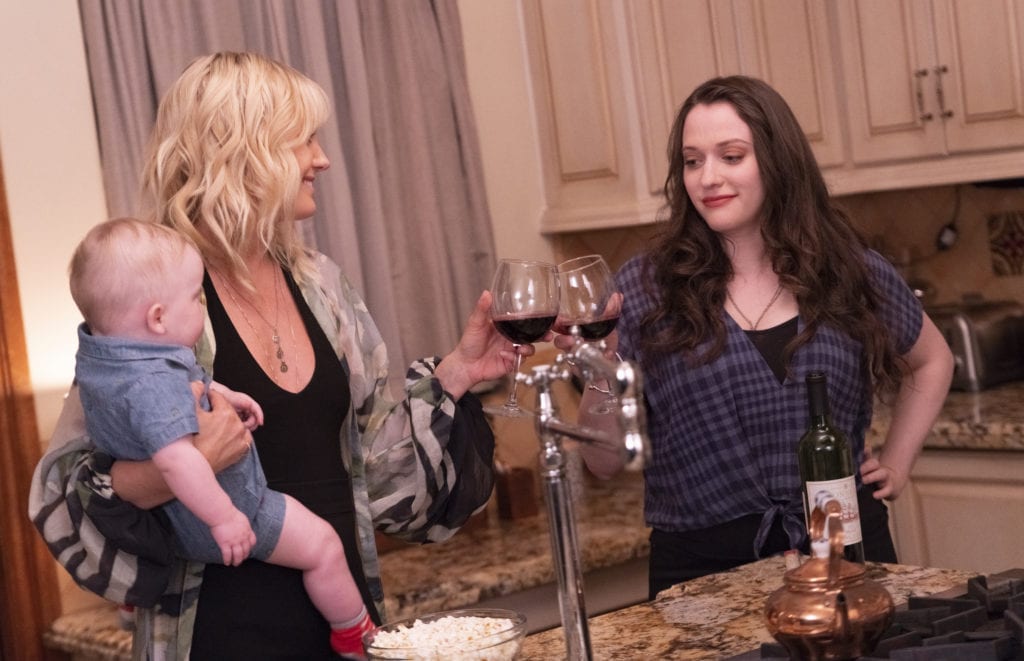 In Dinner with Friends, Abby is a single woman suffering from a recent break who is dreading the day?s Thanksgiving celebrations. When she commits to spend the day with her dear friend Molly (Malin Akerman), a movie star and recent divorcee, Abby believes that she can make it through the holiday? until she discovers that Molly has invited her new lover Jeff (Jeff Donnelly) to dinner. As the group begins to grow with more and more friends attending and an unwelcome surprise visit by Molly?s trainwreck mother (Jane Seymour), Abby and Molly soon become overwhelmed by the group and the holiday celebration spins out of control.
While it doesn?t feel like it fully lives up to its potential, there?s enough about this Dinner to bring you to the table. The debut feature of writer/director Nicol Paone, Dinner with Friends (or Friendsgiving, as it?s known south of the border) is a bit of a mixed bag that both entertains and frustrates at times.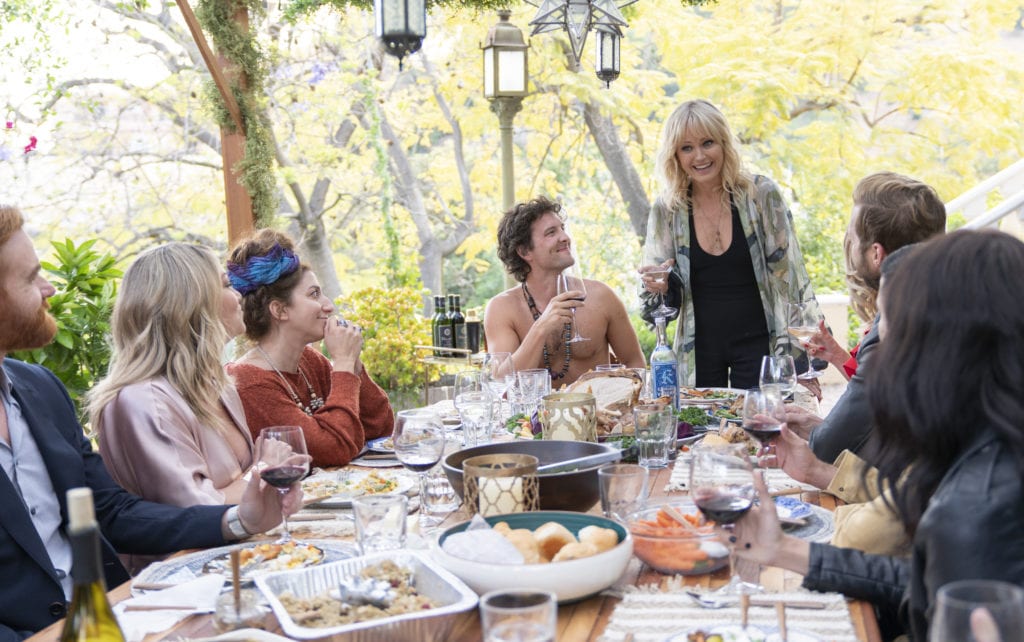 There is something genuinely charismatic about the premise of friends gathering together instead of the traditional family atmosphere. This environment allows for a slight twist on the relationships that we?ve seen in other films like this where people are forced together for the holiday. For her first feature, Paone shows a confidence and creativity behind the camera in her ability to include different cinematic looks, such as ?dating video? imagery and her unique visuals during drug-affected conversations. However, at the same time, while switching between storytelling styles does give the film an element of texture, it can also be jarring and create a lack of cohesiveness.
Even so, the cast is certainly ready for the festivities. As she often does, Akerman anchors the film with her performance with a spark of life. As the connecting tissue through most of the relationships, Molly?s character holds the film together and Akerman truly shines in the spotlight. (However, almost equally important to the film is Donnelly as the philanthropic?and often shirtless?Jeff who hilariously charms as he balances humility and bizarre behaviour throughout the film.) Genuine and entertaining performances by Aisha Tyler, Chelsea Peretti, Denning and an absolutely wild Jane Seymour also keep the film entertaining, even when the story drags.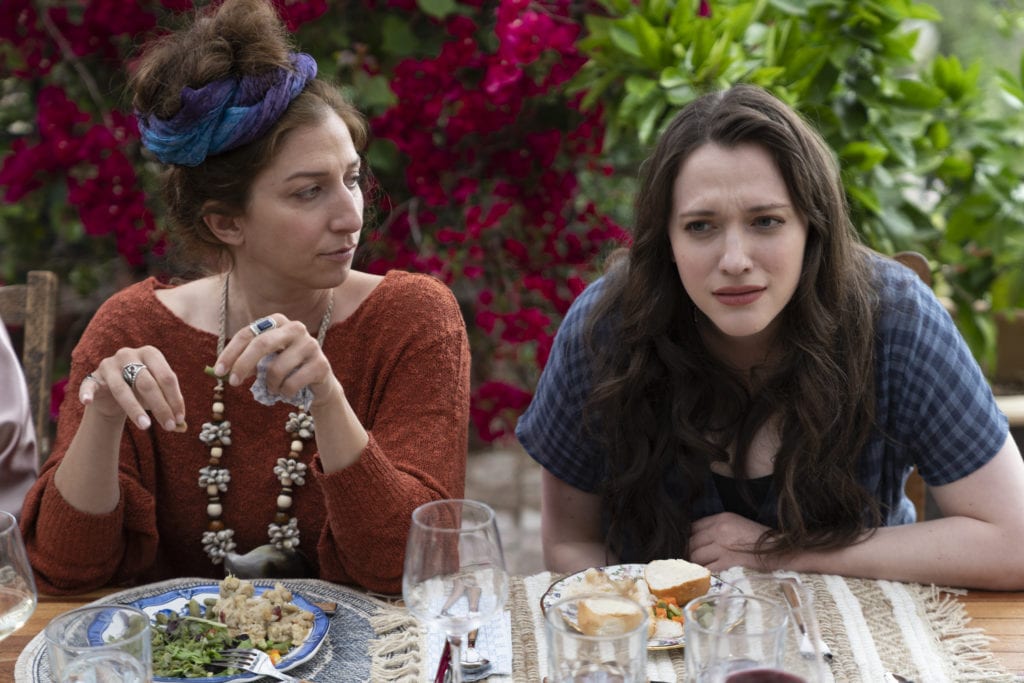 As with many films about Thanksgiving, Dinner focuses on the dysfunctional relationships that can be highlighted when family (or friends) get together for the holidays. Grief and pain bubble to the surface when held up against relationships that seem more steady. More grounded personalities become unhinged when free spirits let themselves go. However, amidst the emotional chaos, the soul of the film lies in the fact that we all have brokenness that needs to be healed. Whether it?s the damage of past relationships or general dissatisfaction with one?s life, every one of us has endured hardship and can struggle to move forward.
Between Molly and Abby, the relational fall-out differs in their approach. While Abby is left frozen in her hurt, Molly lives in denial about her pain and attempts to move ahead too quickly with a new lover. While both find distinct ways to cope, they nevertheless have both experienced betrayal which leave them feeling lost. However, as they fight through their woundedness, their relationship of mutual support also proves as a solid foundation for recovery. By hurting together, they also begin to find a way to heal together. In this way, Dinner shows the way in which community has the power to offer hope rather than merely tear down.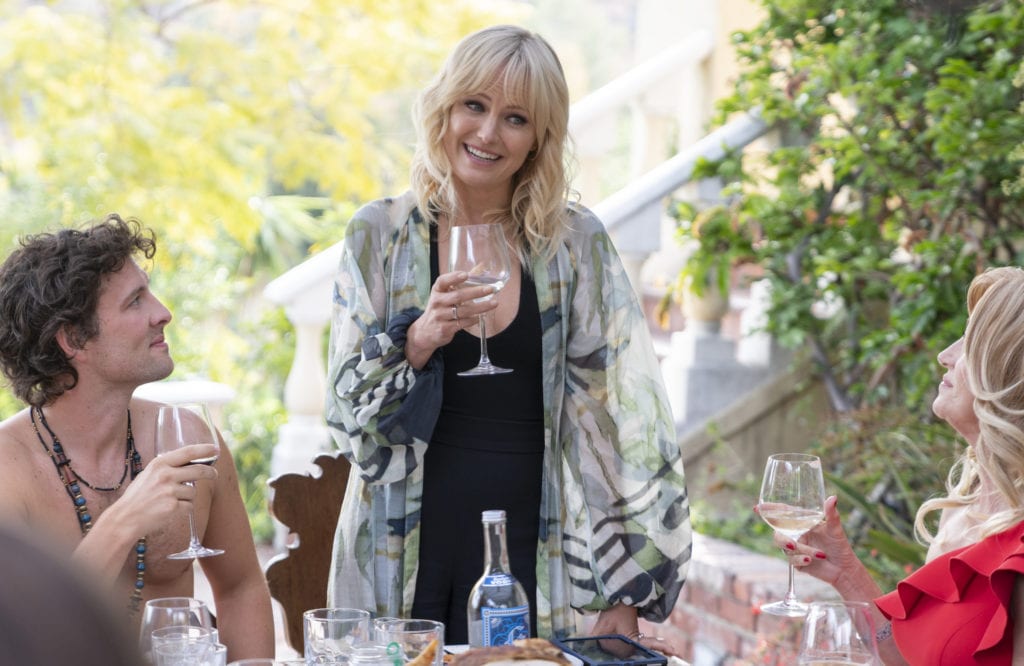 Although it has its flaws, there?s enough to enjoy about Dinner with Friends to help yourself to a viewing. With energetic performances from its cast, Paone does tell a story that [mostly] bounces along with enthusiasm.
Though, honestly, I just might not go back for seconds.
Dinner with Friends?is available on VOD on November 10, 2020 and on BluRay and DVD on November 24th, 2020.