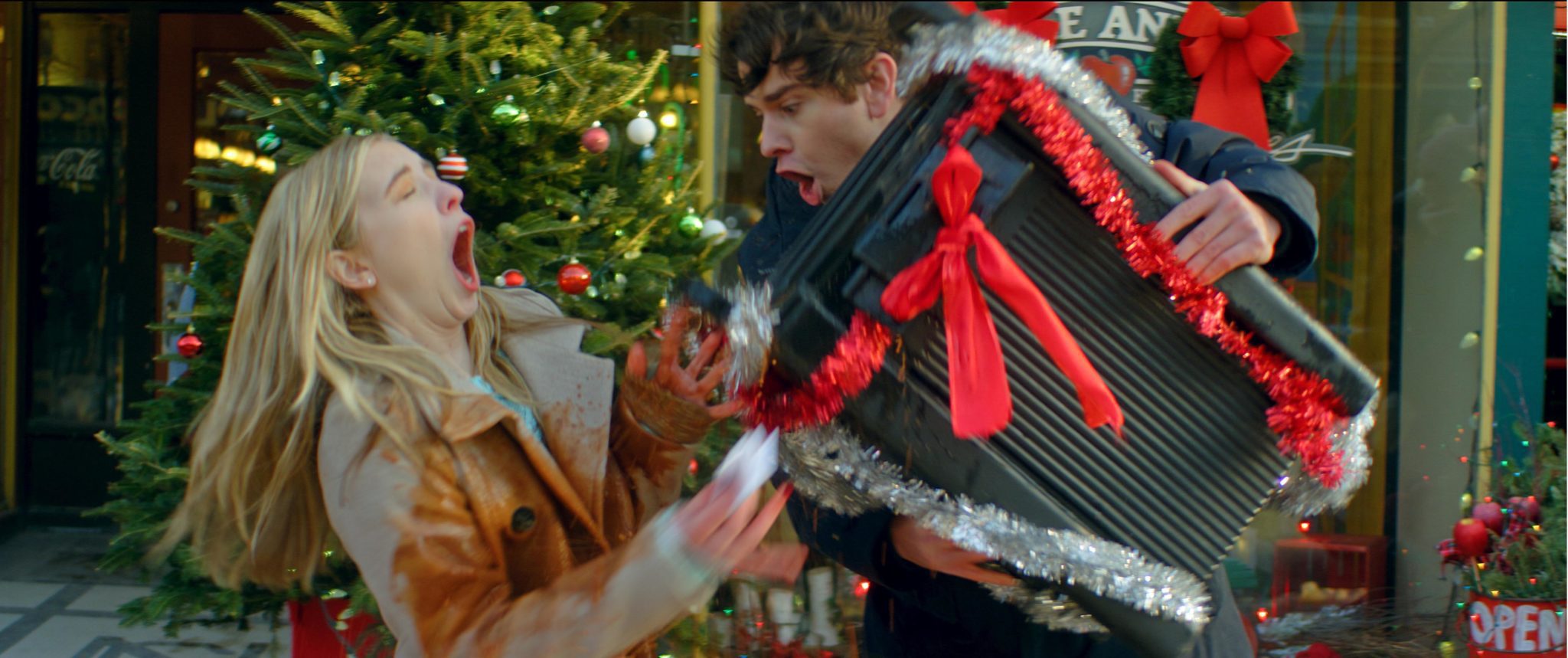 Please don?t be a Grinch about this, but I?ve always been a fan of the Hallmark Christmas film.?
There?s no question that the style of film is repetitive, tepid and entirely predictable. From the opening credits, each entry follows the cookie-cutter mold. Still, I can?t help it. Like millions of others, there?s something about them that I enjoy. (And, despite popular opinion, some of these films are absolutely better than others.)
But one of the other interesting facts about fans of these types of films is that most of them have a sense of humour about them. Every fan understands the rules of the genre and enters into their binge-watching with a winking eye. In essence, one can love the films but also have the ability to laugh at them as well. And that laughter is not done out of cruelty, but out of a certain affection.
We?re all in on the holiday joke, and we are happy to watch with a mug of hot cocoa in hand.
It?s that sort of attitude that sparks?Cup of Cheer, a satire of the Hallmark Christmas films but with an R-rated edge. Written and directed by Jake Horowitz,?Cheer?tells the story of Mary (Storm Stevenson), a journalist who returns to her hometown of Snowy Heights with the intent of writing a story about Christmas cheer. When she encounters Chris (Alexander Oliver), the owner of a hot chocolate shop, there is an instant attraction between them. But Chris has his own issues as his shop is in danger of failing due to the opening of a corporate competitor nearby.
As a fan of these films myself, I could tell that Horowitz really understood the genre he was mocking and does so with that same level of affection. Like other classic parody films of the 80s and 90s like?Airplane,?Hot Shots and?Scary Movie,?Cup of Cheer?has a certain love for the genre that it is cutting to ribbons. Appearances by characters who believe that they are either Santa Claus or time travellers, meet cutes over a cup of hot cocoa, and an endless supply of romance are all baked together with holiday love. As such, one cannot help but be impressed at Horowitz?s rapid wit and subversive humor.?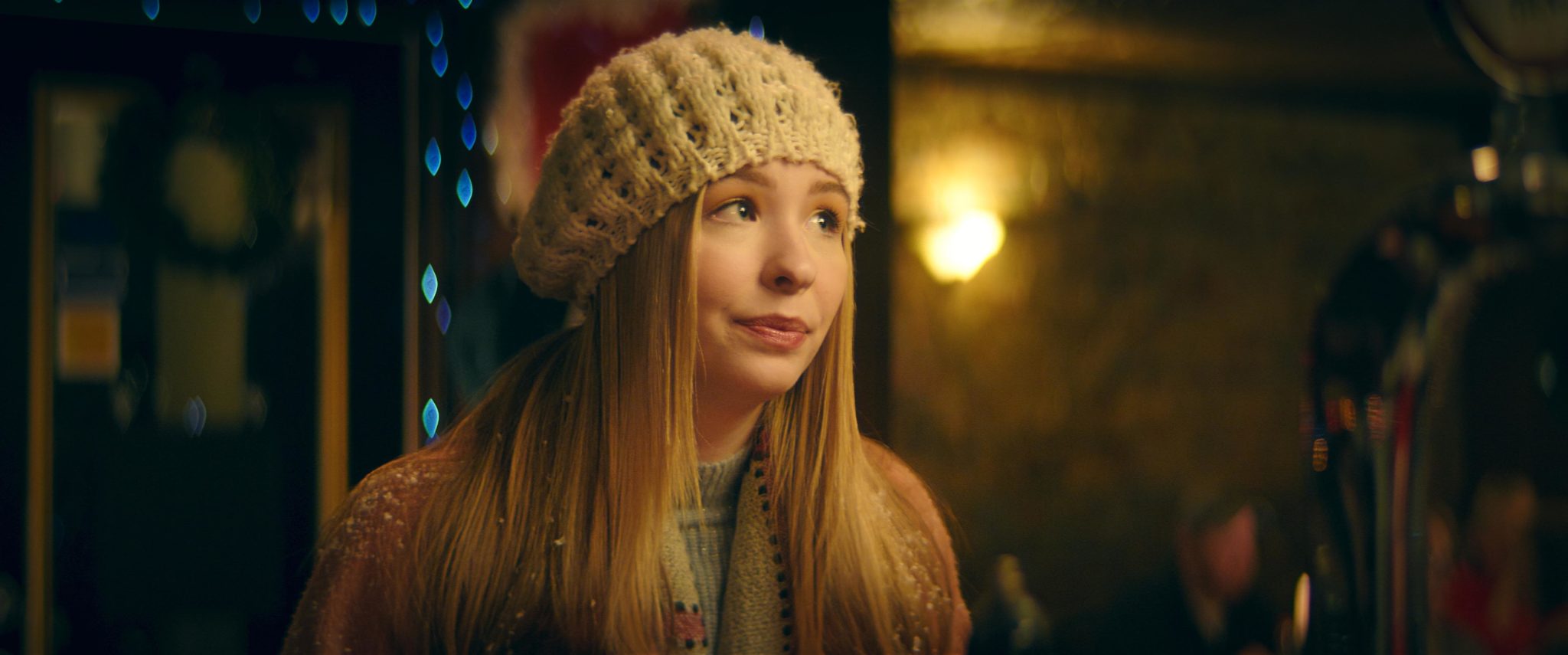 And?Cup of Cheer?unleashes its jokes at a dizzying pace. Filled with banter and visual gags, the film fires its humour so quickly that, if one is not doesn?t find one joke, funny, the next will come seconds later. This type of film has been missing from pop-culture for some time and, in some ways, it?s refreshing to see it make a comeback.?
However, therein lies the challenge as well.
While its satirical look at Christmas films is spot on, the nature of the humour is entirely subjective. Similar to the icon Leslie Nielsen, jokes are played with a straight face, so it requires a certain sense of humour in order to fully enjoy the film. Personally, I found that the writing was uneven and performances were lacking in spaces. However, that is not to say that others will not find it particularly hilarious either.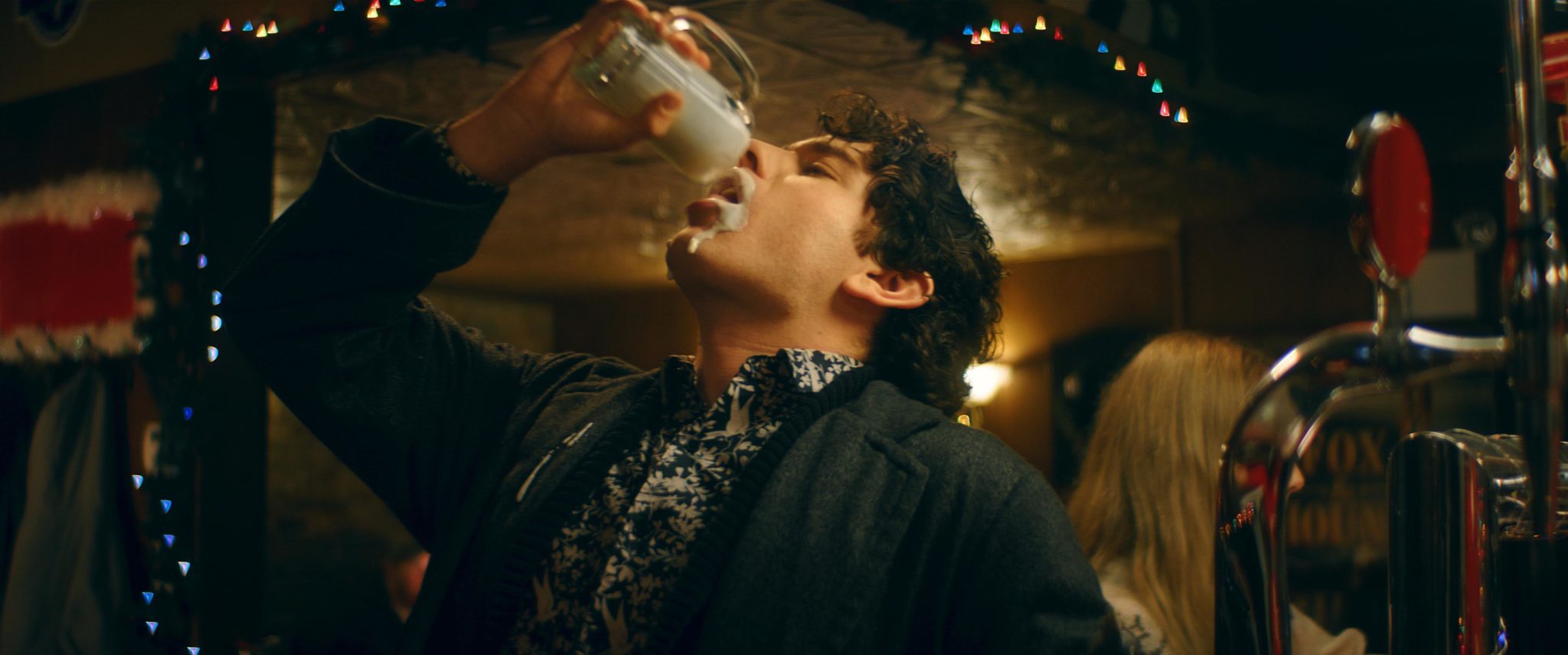 So, it?s fair to say that this style of film may or may not be your cup of cocoa. While there?s no arguing that Horowitz understands and appreciates his subject matter, it?s truly up to the audience to determine whether or not, they?ll be laughing all the way.
Cup of Cheer?is now streaming on CBC Gem.