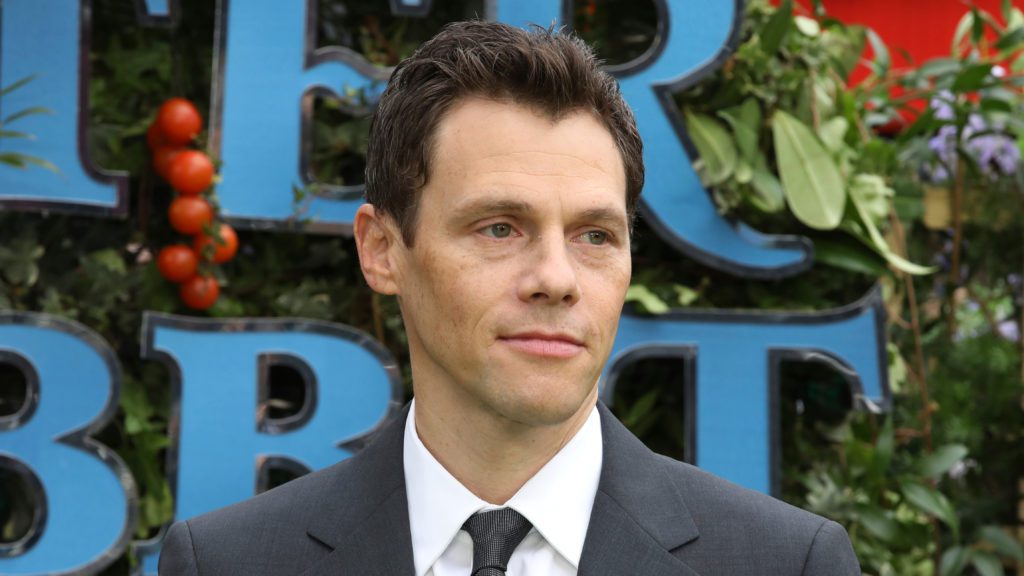 It?s no secret that the work of Beatrix Potter is beloved by her fans.
As the author of the Peter Rabbit franchise, Potter?s stories have been read to millions of children over the years around the world. Of course, these expectations also make translating these stories onscreen even more challenging, especially if you want to honour what has come before.
Directed by Will Gluck, Peter Rabbit 2: The Runaway takes us back to McGregor?s garden for the wedding of Bea and Thomas (Rose Byrne and Dohmnall Gleeson). Though they have no kids of their own, Bea and Thomas have developed a makeshift family with the rabbits and other animals and all seems well in their abode. Even so, despite the fact that he wants to be a good rabbit, Peter (James Corden) can?t seem to break free from his reputation of causing trouble. Then, when Bea gets a call from a publishing company about her book, the family hops into the truck and travels to the city. Suddenly out of the garden, Peter finds himself in a world where being a rascal is celebrated. After he meets Barnabas (Lenny James), an old friend of his father, Peter is invited into the criminal underworld (well, for bunnies that is) and must decide what type of rabbit he wants to be.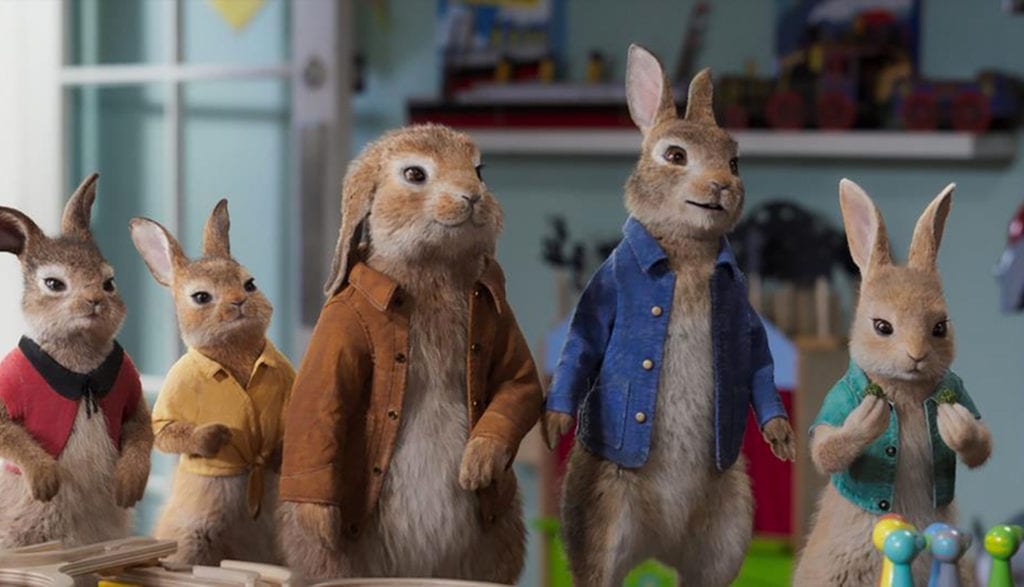 After having so much fun with the crew directing the first entry, Gluck was excited to return to the world once again. Admittedly though, one of the other major factors in his decision was the opportunity to share the experience with his family as well.
?I had an idea for the second one,? he explains. ?I didn't want to walk away from something, but I also wanted to bring my family down to Australia. We all moved down there for more than half a year and gave them a new experience and that was a big part of it, to be honest.?

?[We shot in] Sydney and London. We all moved down to Sydney and then we went to London? and they went to school down there. They all fell in love with the country. I [also] loved the crew the first time. I had such a great time. As you go through life, you realize that, when you meet people that you like and work well with, why not try to replicate it with them? I think, when I was younger, I probably would've not done it. But as you get older and say, ?Wow, these are these people that are amazing. Let's keep going.???

Having directed mostly character-driven films early in his career, the move to a CGI-heavy franchise was a difficult transition. Even so, he and his team embraced the challenge of blending computer effects with live action and fought hard to give it the same authentic feel of traditional filmmaking.
?I didn't know anything in the first film. I was completely blind then,? Gluck recalls. ?They always say being a director is having the illusion of control, but being director of a live action/CGI movie is not even an illusion. You have to just kind of give yourself up and trust everybody. It was such a fun process to learn. So, the second time, since I knew more about it, we could play even more. I know it's something that people don't notice but, for a CGI/live action movie, this is so, so complicated. They always say that the simplest things are so complicated to pull off, but we never wanted to do a stationary shot. We never wanted to make it easy for ourselves. We never locked off. The camera's always moving. It's just like it's a regular live action movie, which makes it really hard. But everyone was up for the challenge and it was challenging but fun, ultimately.??
Certainly, taking on the Peter Rabbit franchise is not an easy task. Beloved for generations, the works of Beatrix Potter held in high regard for their classic sensibilities and innocence. While Gluck did everything he could to respect these memories, he also recognizes that these memories are also tainted by our own sense of nostalgia.
?It's challenging for many reasons,? Gluck begins. ?I want to honor Beatrix Potter, for all the reasons you can think of. I feel incredible responsibility to the British people and the people in the Commonwealth who loved and grew up with Peter Rabbit. I did too. But you also have to make a movie that people want to see. So, it's a constant dance. Now, if I were to actually think all the time about how much pressure it is, I would be paralyzed. So, at some point, you just have to say, 'we're doing it this way, and this is the way it is.' It's tough [because] it's Beatrix Potter. She's so beloved as she should be. She's so beloved.??
?Everyone has their own memory of Beatrix Potter,? he continues. ?But, really what their memory is… when they read the book or when they read the book to their kids, like me. It's not necessarily the actual [material]. I've had so many people say, how could you kill Peter Rabbit's father? I'm like, I didn't kill Peter Rabbit's father. Beatrix Potter put him in a pie. So, we took every inch of the source material we could and used it. So it's more their fond memories of the grandmother, of their dishes, of their samplers. That's a tough memory to mess around with. It's dangerous.?

As he attempted to blend more modern humour with Potter?s fabled characters, Gluck did his best to bring them together in a healthy balance. Despite the franchise?s success, he?s still not entirely certain that he was able to fully accomplish his goal.
?I don't know if we did [find the right balance],? admits Gluck. ?A lot of people think we didn't. The majority of people in the UK think we did, but there's a lot of people who think we [didn't]. Listen, there's a line in the movie [where] Rose Byrne says 'I'd be spinning in my grave if my pictures ever get turned into some puerile hip-fest.' All those lines in that scene were taken directly verbatim from critics.?
Over the course of his career, Gluck has created a wide variety of film styles, ranging from more R-rated comedies such as Easy A and Friends with Benefits to the family-oriented, CGI-heavy Rabbit franchise. When he thinks about what types of stories he wants to tell, he believes that the best stories are more upbeat and stem from our common experiences.
?I've done all different types of movies [and] all different genres,? he says. ?I don't like seeing bummers of movies. I like seeing movies that have really bummer stuff in them, but ultimately are very optimistic and positive. That's what I choose to watch. I understand the value of the other movies. I want to be on a happy, fun and a funny set. Whenever I have to do dramatic scenes… just a straight sex scene, or even an action scene. I'm bored out of my mind because it seems like math to me. I like kind of fun, upbeat, funny movies about the human condition.??

For Gluck, the driving force behind his creative process remains his own life experiences, regardless of style.
?All the stuff I do for a living is informed by my life,? he contends. ?It's a hundred percent. So, it's what I'm going through, what I enjoy and who I'm with.?Friends with Benefits?is a sex comedy because that was before you got married. Before that, [Easy A?was] in high school. Then, guess what? I had kids, so now I want to do stuff for kids. It's's not calculated. It's not that hard to figure out. My next movie is adult action comedy because my kids are now like, all right, we got that part. Dad give us something for us. So, my family is always so close to me and that's what I'm inspired by.??
As with any film, Gluck believes that the soul of the character matters most. With the latest entry into the franchise, he wanted to show Peter at a time in his life when he had to decide for himself what type of rabbit that he wants to be.
?In the first movie, in my head, Peter was 11 or 12 years old and figuring life out,? Gluck points out. ?He thinks he knows better, as we all do, often wrong, never in doubt. Then, when he gets older, and in this movie he's about 14, 15 years old, you go through different things. We wanted to kind of honor the time in your life when you are right at that crossroads and deciding who you are going to be in life, whether you're going to be who people tell you to be, or whether you're going to be who you really are. That really is kind of like an identity search for the soul of Peter. This is the moment in life so many people figuring out who they are, right. It's in high school, [at the age of] 15, 16. That's when they kind of take that path and it kind of imprints them forever. Some people change. My theory is that no one does, but some people change. So, this is kind of like the fight for Peter's soul in this movie. Unlike other kids in life, you actually saw him dealing with it and talking about it and, ultimately, he makes the right choice, I think. This movie was kind of imprinting his soul.??
Peter Rabbit 2: The Runaway is now available on demand and in theatres.
To see our complete conversation with Will Gluck on YouTube, click here.