?Brigsby Bear may sound like the title of a children?s TV show (and, in fact, in this film it is), but this isn?t a children?s movie. This is a look at home, family, and belonging. It is also a story about coming to grips with a world you never knew but now must live in.
James (Kyle Mooney) has lived his whole life isolated from the rest of the world. To call his parents (Mark Hamill and Jane Adams) overprotective would be a gross understatement. They live in a bunker far off the grid. The only entertainment James knows is a children?s TV show: ?Brigsby Bear?. A new set of episodes is delivered each week on VHS. Now a young man, James has examined and dissected all the shows and plots. His entire intellectual life is tied to this show.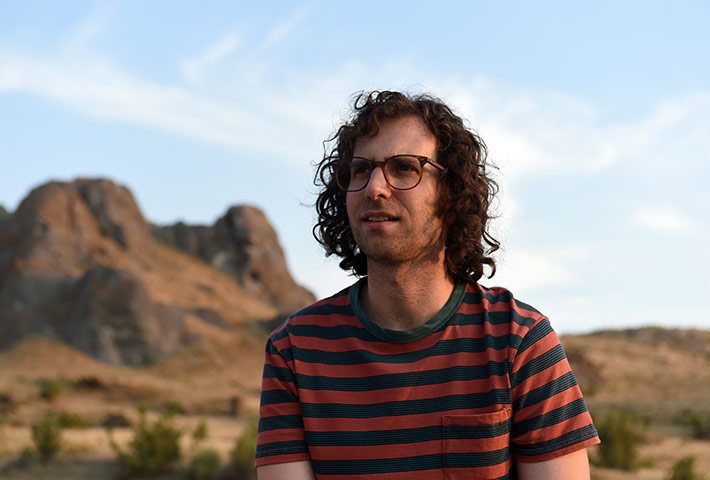 Then the police arrive and take him away, arresting his parents. It turns out he was kidnapped from a hospital as an infant. Now he is taken back to his biological family (Matt Walsh, Michaela Watkins, and Ryan Simpkins) and to a world he has never been exposed to. Jack struggles to adapt to the real world. He is emotionally and culturally stunted. Yet he has a childlike innocence that endears him to people.
James?s biggest adjustment is that there is no ?Brigsby Bear?. That show was something his father created all those years. As James begins to make friends in the real world, he begins to make a movie that will tie up all the loose ends of the story and give him a sense of closure.
This film is the creation of three childhood friends who went to middle school together: Star and co-writer Mooney, director Dave McCary (both of whom have worked on Saturday Night Live), and co-writer Kevin Costello. (The group of friends making a film-within-a-film reflects a bit of reality.) Additional supporting cast includes Claire Danes as James?s therapist and Greg Kinnear as the police detective investigating the case. The comedy is rather broad, but still entertaining.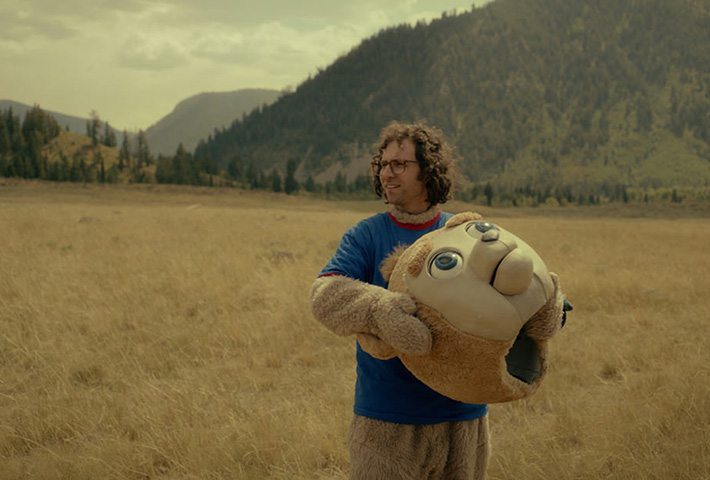 James represents a ?stranger in a strange land?. He has been uprooted from his whole reality and tries to bring that old world into his new situation. ?Brigsby Bear? has been so formative in his life, he just can?t let it go. It was more than just a TV show?it was essentially his education. Early on, when he is still living with his captor-parents, James explains in great detail some of the ongoing philosophical/scientific issues that the series raises.
I sometimes feel the same way trying to coax out theological themes in movies. So I?ll go off on a bit of a theological tangent here. First, let me say I have no illusion that this was a part of the filmmakers thinking, but. . .. I?m always looking for something that can shed light on things from the Bible that we don?t often think about. For me this film offered a chance to think about the post-exilic experience of Israel that is found in some books of the Hebrew Scriptures, such as Ezra-Nehemiah, Amos, Micah, and other later prophets. When the people returned after the Babylonian Exile, they were, like James, going home to a place they had never known. Coming back to their ancestral home was a homecoming, but not one that they could really feel was home. That experience reshaped Judaism in various ways as they tried to bring the worldview from their captivity to their homeland.
James is also trying to bring two worlds together. His worldview has been shaped by his (unknowing) captivity and by ?Brigsby Bear?. His family and new friends can?t really understand that. By sharing his past with them, not only does James find a synthesis of his two worlds and families, but at the same time those around him discover an appreciation of seeing things in new ways.
Photos courtesy of Sony Pictures Classics