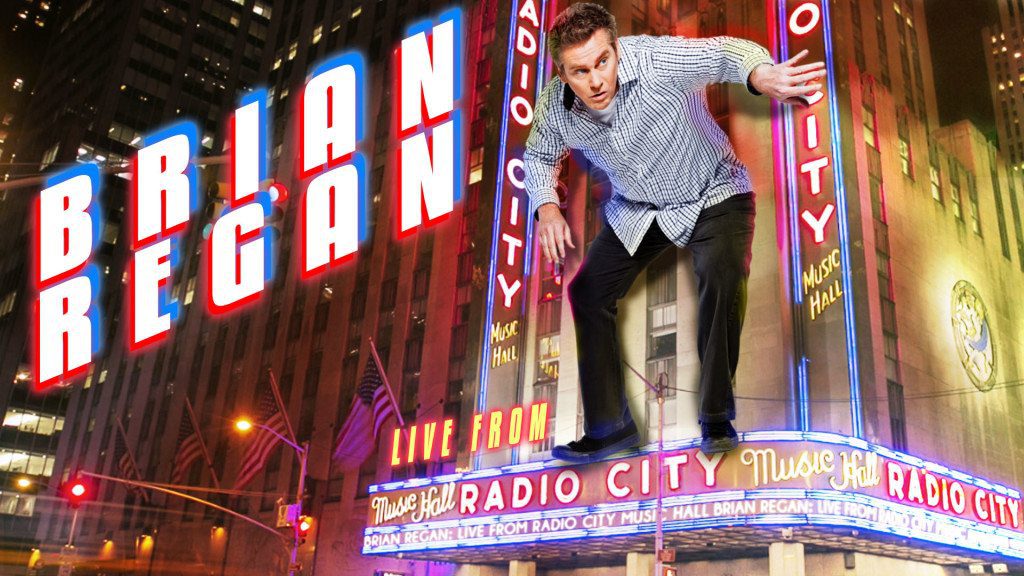 Over a decade ago, on the way to a youth retreat, one of my senior high students asked if we could play the album of an up-and-coming comedian in the van. After some discussion over the comedian's content and language, I agreed with the stipulations that it would be both clean?and?funny. An hour later, having laughed non-stop, I was hooked on Brian Regan.
Among the highlights:
-An outrageous take on what is appropriate to say to an airport ticket taker who tells you "have a nice flight" or a movie concession worker who tells you to "enjoy the movie." (Hint: the answer is not "you, too.")
-The view from afar while someone else accidentally fends off angry bees.
-The success (or failure) of Hooked on Phonics.
Hoping for more of the same (and having also bought a copy of?All By Myself), I requested a copy of?Brian Regan: Live From Radio City, and eagerly dove in one night. While some of Regan's schtick is still the same (noises are adapted to various bits that fans will recognize; facial expressions remain important), it was impressive to see Regan play to a gigantic audience.
Whether it's riffing on the dangers of going to a new doctor or explaining why he didn't cut it as an IHOP busboy, Regan tackles everyday life from his own perspective – uniquely highlighting what others might pass by, considering them mundane. He reminds me of an urban Jeff Foxworthy or Bill Engvall, a powerful reminder that we should see the joy in life and at the same time examine what is actually going on in our world.
Of course, I encourage you to check out?Live?and?All By Myself?first, but Regan's joy in making us cackle is worth listening to – and discovering the joy for ourselves.