I was late on the?Belfast?train.
Oh, I?d heard it was great. I was at TIFF but missed its screening. I had heard from many how lovable the film truly was. With potential Oscars in its sights, the film has remained a constant in conversations for Best Picture since its release. But there?s absolutely no way that Branagh could have predicted how appropriate the film would become, given global circumstances.
No one could have.
Written and directed by Kenneth Branagh,?Belfast?is the semi-autobiographical tale of his upbringing in Ireland. Transporting the viewer back to the tumultuous riots of 1969,?Belfast?is told through the eyes of Buddy (Jude Hill), a 9-year-old boy who is trying to make sense of the world. Living in a poverty-stricken area that?s torn between the Catholics and Protestants, Buddy?s father, Pa (Jamie Dornan) work overseas in England in order to support the family. Meanwhile, his Ma (Caitriona Balfe) takes care of Buddy and his brother as they attempt to figure out what?s next for their family.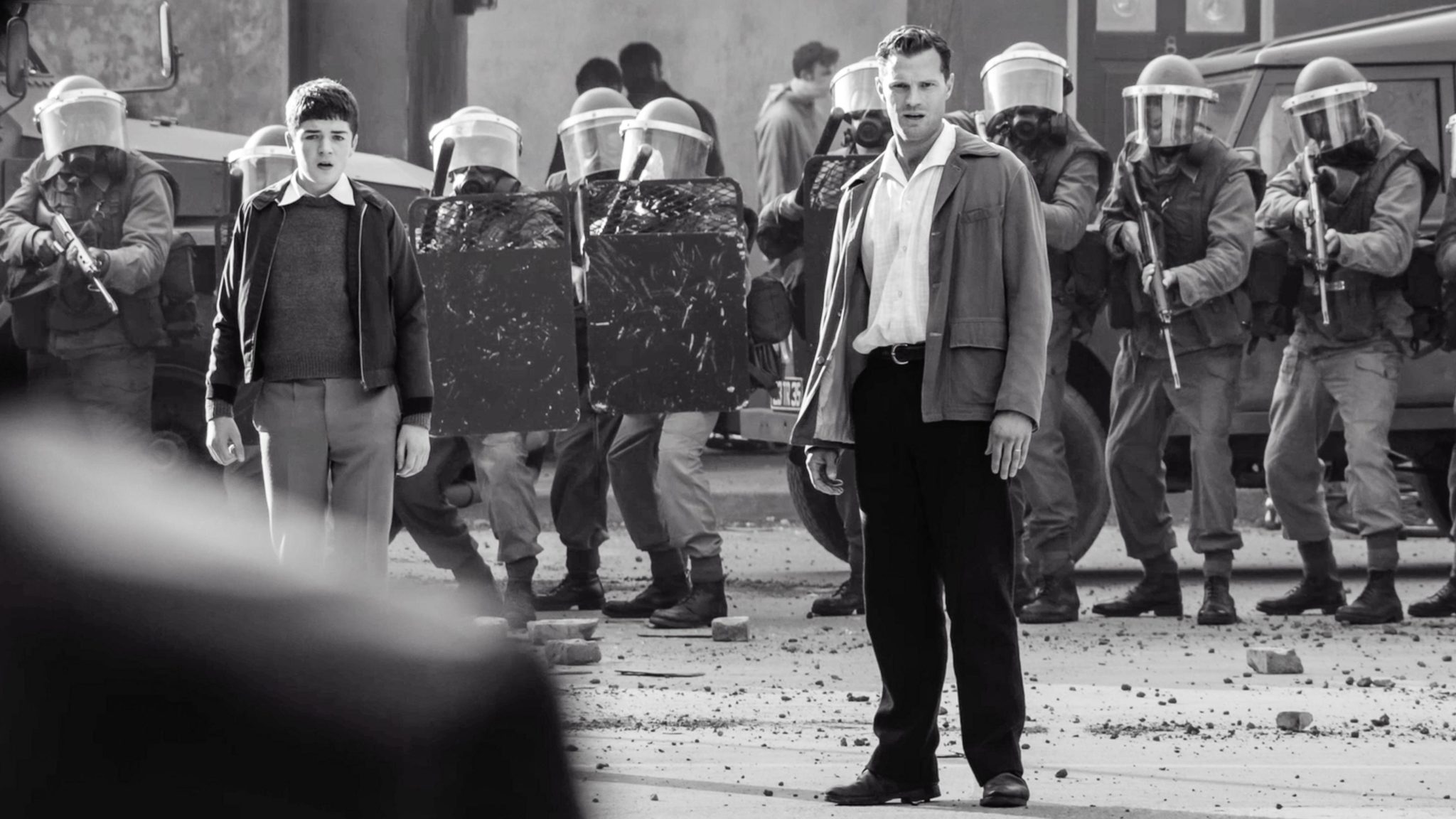 Branagh?s story of division and rebellion through the eyes of a child is infused with an undeniable blend of joy and sadness that immediately draws the viewer into the story. Yet, despite the fact that the story takes place in Ireland in the late 60s, there?s something so current about Belfast. Whether it?s the invasion of Ukraine or division of US politics in recent years, Belfast connects deeply with the heart of conflict and oppression while still offering a glimmer of hope.
Frankly, it?s a remarkable balancing act within the script.
Without ever losing the traumatic effects of issues such as oppression or poverty, Branagh still manages to highlight the innocence of childhood. In other words, whereas most films of this type highlight the brokenness of the era, Branagh chooses instead to balance it with the infectious joy of growing up. To Buddy, the world around him is simply the way things are. What matters most to him are his parents, playing in the street and the girl next door. (It?s telling that the scariest moments for him involve conversations about leaving Belfast or getting into trouble for stealing a piece of Turkish Delight.) There?s a beauty within this that serves as a reminder that life springs up in the midst of our suffering, especially through our children. This may be a world of black and white (literally) yet Buddy?s world still has splashes of colour.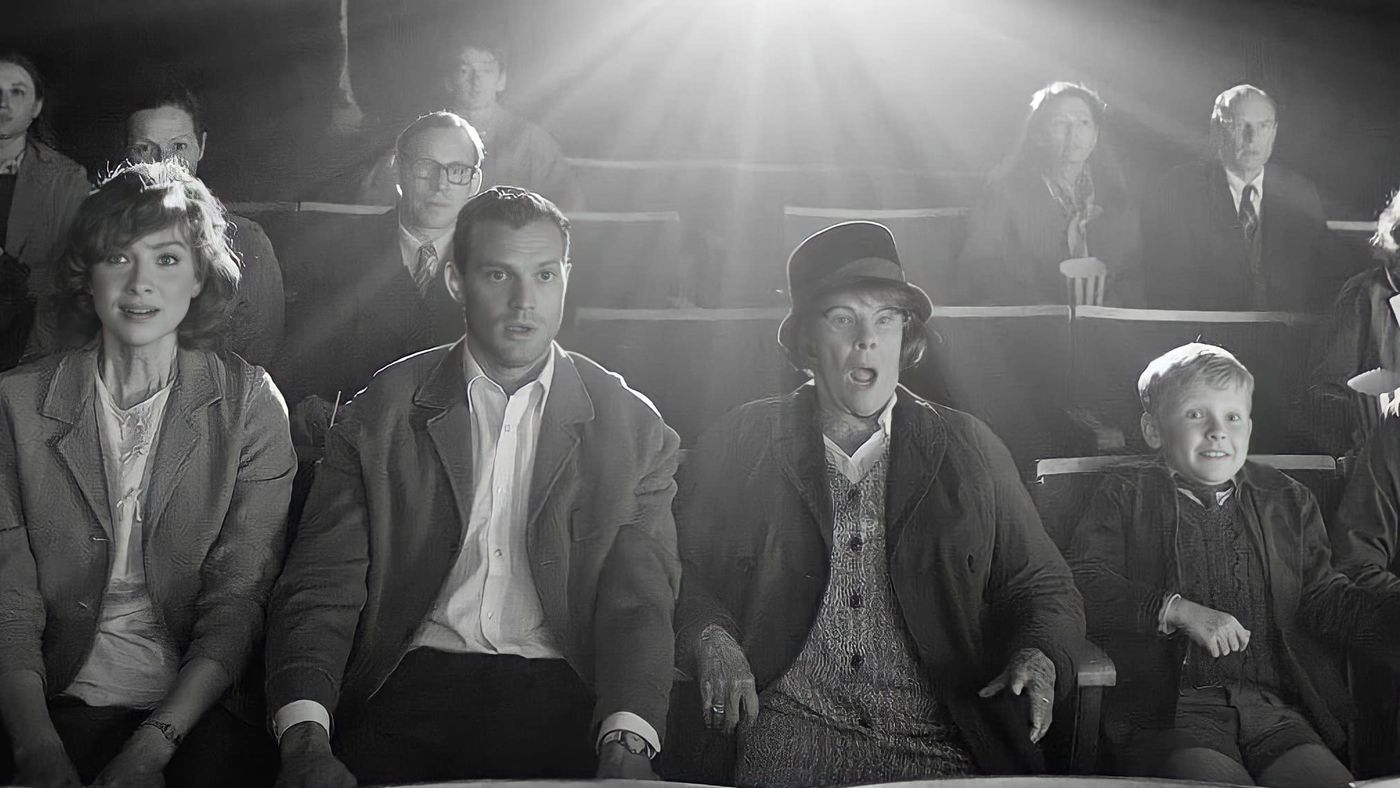 Buddy doesn?t understand the depth of what?s going on around him but he does try to piece it together. Filtering his understanding of the world through his love of pop culture, everything about this world feels like it becomes clearer when seen through his eyes. (It is no coincidence that the final confrontation feels like it could have been developed from High Noon.) While the fight rages around him, all that Buddy sees (or wants to see) is the love of his family. As such, there?s an honesty about this film that acknowledges the innocence of Branagh?s childhood but also has a reflectiveness from his adulthood as well.
In terms of its home video release, Belfast is surprisingly enticing. On the surface, the film doesn?t dazzle by its inclusion of the traditional deleted scenes and featurettes. However, what?s most exciting is the fact that, not only does it feature an alternate ending that focuses on Branagh?s return to his hometown (as Buddy), but most importantly (and I cannot stress this enough) there?s a director?s commentary. Honestly, I can?t remember that last disc I?ve seen with a quality commentary attached but Branagh is more than willing to delve into his film with charm. As such, this may be a film that actually benefits from its proper home video release by providing the necessary tools to gain more perspective on the film.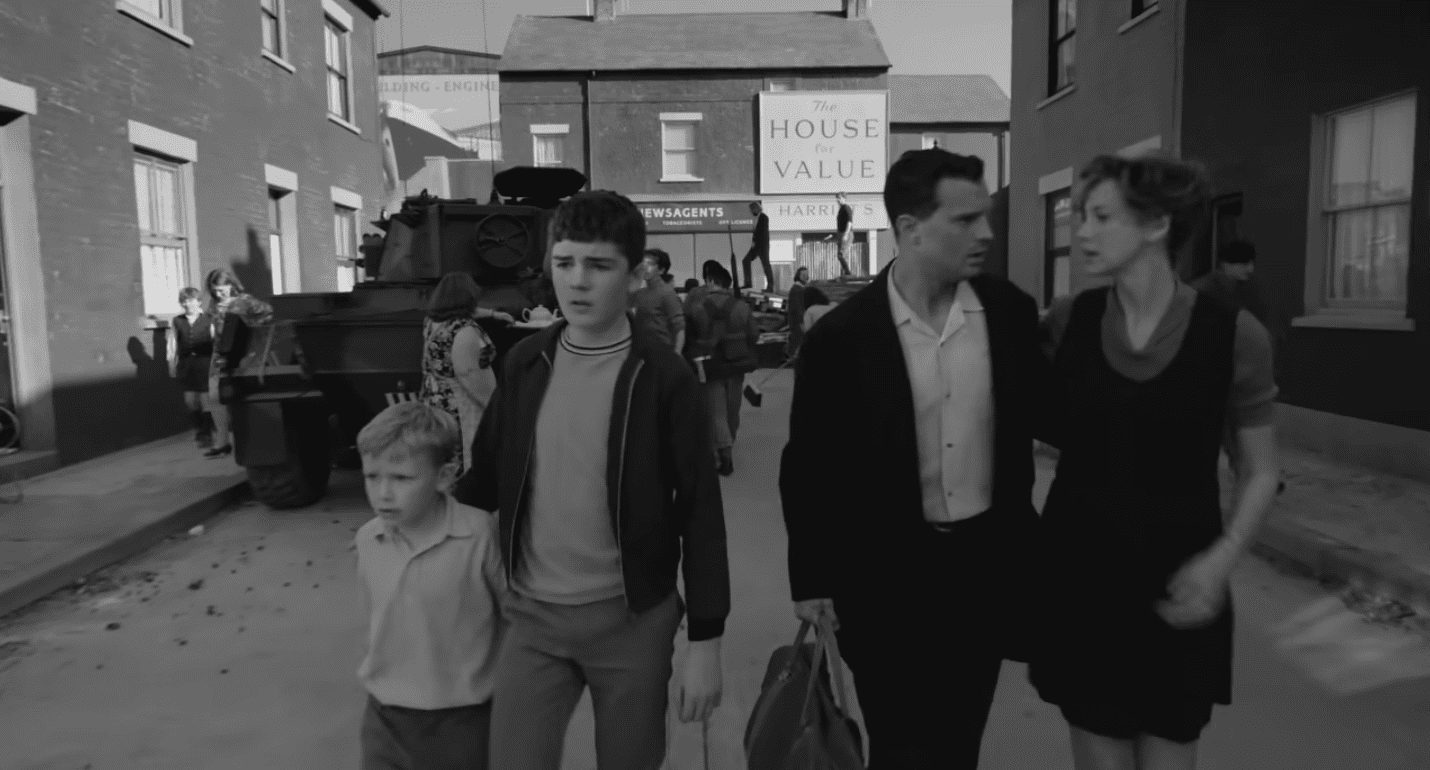 While there are no guarantees whether its name will be called on Oscar night, there is little question that Belfast is one of the best films of the year. Popping with life and love, this is a story of hope at a time when we need it most. Yes, trauma is real. Yes, pain is overwhelming. But love still finds a way.
And?that?is why this is the film that we need right now.
Belfast is available on VOD, Blu-ray and DVD on Tuesday, March 1st, 2022.