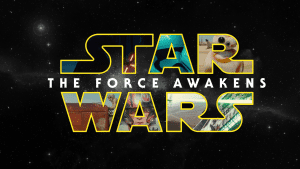 Have you got your tickets?
That seems to have been one of the main questions amongst Star Wars fans over the last 6 weeks. Amazingly, as soon as Fandango opened their digital doors for advance tickets for The Force Awakens, the latest chapter in the Star Wars canon, they didn?t just get snapped up? they shattered box office records.
Don?t believe me? On the first day alone, The Force Awakens sold 8x more tickets than previous record holder, The Hunger Games. Then, by November 19th, they reported over $50 million in sales?a full month before the film?s release!
For a lot of movies, that?s more than what they get in their entire theatrical run.
And Luke, Han and Co. did it before anyone?s seen the movie.
Clearly, we?re all still clamouring for a visit to a galaxy far, far away. But why?
After all, it?s not like we haven?t had a slew of incredible sci-fi fantasy to capture our imagination in recent months and years. Mad Max: Fury Road was one of the best films of the year (not just sci-fi). The Martian is arguably favoured to win Best Picture at next year?s Oscars. Gravity, Interstellar, Ex Machina, and Edge of Tomorrow are just a few of the excellent entries into the genre in recent years as well. (We?ll just pretend that Jupiter Ascending and Tomorrowland didn?t happen?)
There has to be more to it.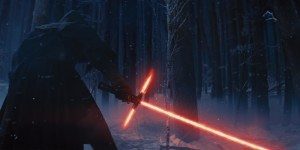 Recently, the folks at Reel World Theology made a comment that got me thinking. They suggested that?Star Wars?offers?more than the casual sci-fi film, especially when compared to today?s entries into the genre that do everything they can to feel authentic. For example, films like The Martian, Gravity and the rest do an amazing job of grounding themselves in our world. In most cases, they go to great lengths to prove to people that they are scientifically sound. (Yes! We can plant potatoes on Mars!) In other words, they want to emphasize the ?science? in ?science fiction?.
However, in the process, the focus of these films invariably becomes ourselves.
Our achievement.
Our importance.
The Star Wars franchise takes a different approach. Coming at a time when culture was reeling from tragedies like Watergate and Vietnam, Star Wars offered a new hope. With its focus on the Force, our efforts and choices remain important but it demonstrates a desire to connect with something beyond ourselves. It?s a cry for help and hope for those who are weak. A recognition of something beyond our limited understanding of the universe.
There?s a reason ?May the Force be with you? resonates with so many.
As its characters gradually discover the Force, they?re called to significance. Luke lives a humble life but doesn?t discover his purpose until he begins his training with Obi-Wan. In response to the arguments of the Imperial leadership, Vader himself claims, ?The ability to destroy a planet is insignificant next to the power of the Force.? In fact, Ford?s beloved Han Solo is treated as misguided by his claims that ?[he?s] never seen anything to believe in some all powerful force that controls everything.?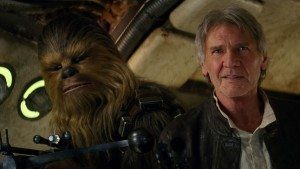 In this story, the skeptic is the one who?s missing something.
The Star Wars films have always called us to realize that our significance doesn?t lie within ourselves but in the hand of something mysterious. There is a calling and a longing for us to have purpose. Having had many conversations with atheists, it is clear to me that their desire is to know what?s tangible. Like Han, they rely on their passion for quantifiable substance to judge what?s real. While I completely respect that, I have heard a quiet yearning within them at times that suggests they want to believe in more. As a Christian, I believe that this longing is part of the image of God that calls us back to Him. Isaiah 26:9 says ?At night, my soul longs for you. Indeed, my spirit within me seeks you diligently.?
At our heart, we want to believe. It?s a piece of who we are.
Unlike a lot of sci-fi films, the Star Wars franchise points us beyond what we can see to a life of meaning found in something (or Someone) else. It connects with us because it?s part of us. When Lucas began this series, this spiritual imprint was embedded into its narrative framework?and it awakened something within us. I believe that our enthusiasm for the franchise goes far beyond lightsabers, Jedi or even Harrison Ford. At a time when terrorists seem to attack at will and violence has poured in our streets, we find ourselves in a world that echoes the heartache and tragedy of the 70s in many ways. Once again, we?re looking for a new hope. We want our eyes to be opened to the world of the spiritual when so many other stories attempt to close them.
When we allow ourselves to do that, in the words of Obi-Wan, we find ourselves ?taking our first steps into a larger world.?